Kids' Scrap Quilt with Appliqué
This quick and easy quilt is ideal for summer projects.
For this quilt we used the designs from the Cute Animals Appliqué Set.
The finished size of the quilt is 48" x 48".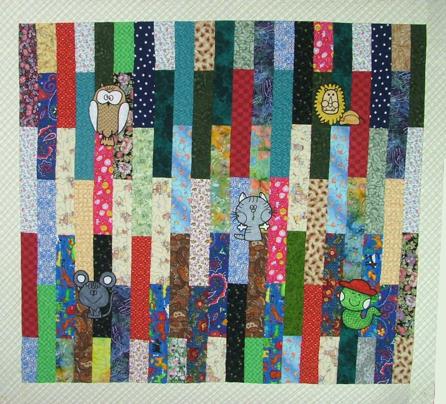 You will need 75 strips of different fabrics measuring 2 1/2" x 12" each. You will also need about 1 yard of fabric for borders and binding, and batting and backing measuring about 51" x 51". All seam allowances are 1/4". Do not forget to press seams immediately after they are stitched.
Step One: Sew 7 strips into one long multicolored ribbon. Cut it in half. You will get 2 long strips measuring 39" each. Make 21 such strips.
Step Tow: Start assembling these 21 pieces to make the top. Sew them together along the long sides. Make sure that the short and long strips in each piece alternate in each row: if your first row starts with a long strip and ends with a short one, start the second row with a short strip. The third row should start with a long strip again and so on.

Step Three: For the borders, cut 2 rectangles measuring 5" x 39", and 2 rectangles measuring 5" x 49".
Step Four: Attach the borders.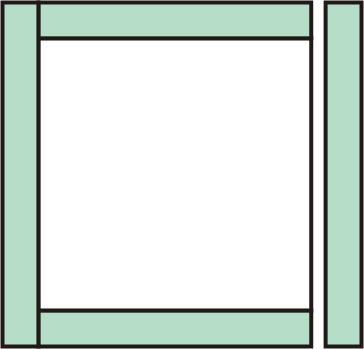 Step Five: Make appliqué on the top. We used the designs for the large hoop from the Cute Animals Appliqué Set.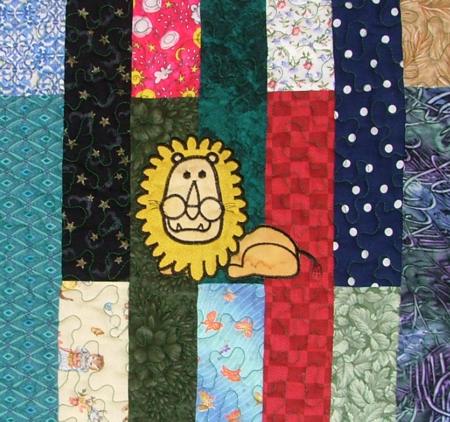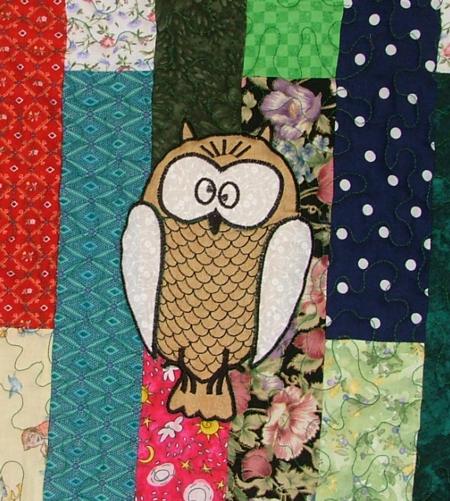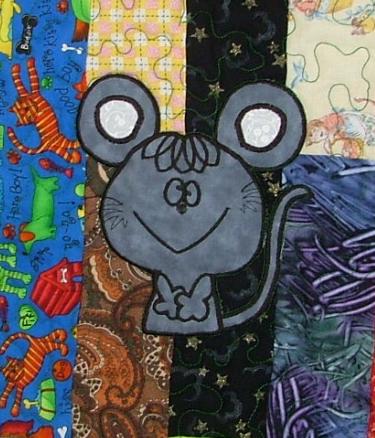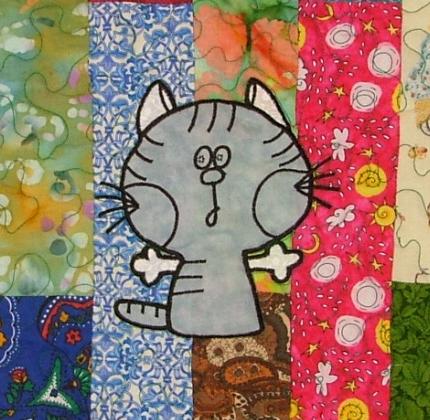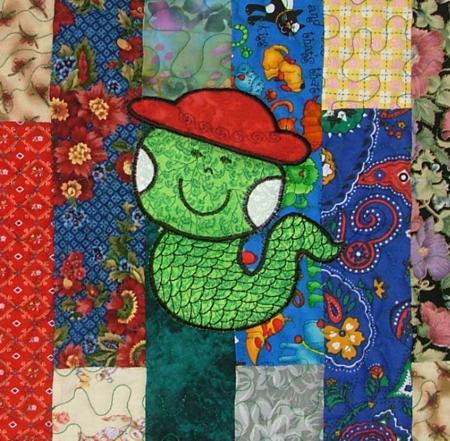 Step Six: Place the working piece over the layer of backing and batting and pin. Quilt starting from the center. You can either quilt in the ditch or free-motion. We used a meandering stitch. Square the quilt and finish the raw edges with binding.
Actually, you can decorate any scrap quilt with appliqué designs.
We hope that you liked our idea and will come up with many of your own.
Back to the Cute Animals Appliqué Set.
Back to the Projects Page