Winter Window Decorations with Battenberg Lace Motifs
For this project we used different Battenberg Lace motifs from the Christmas section of our catalog: FSL Battenberg Snowflake Set for Small Hoop, FSL Battenberg Snowflake Set, FSL Battenberg Christmas Tree Lace and FSL Battenberg White Christmas Lace Set.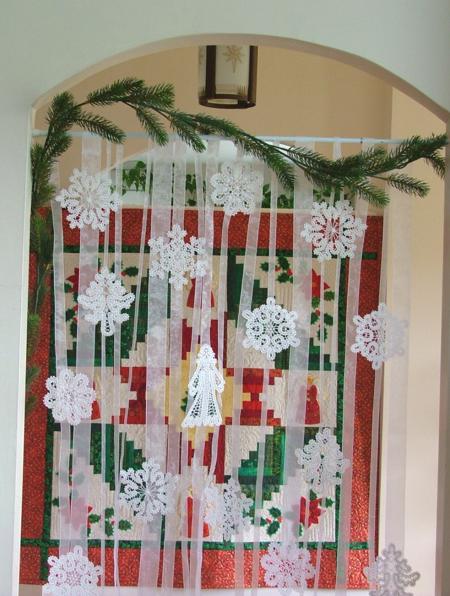 For the project you will need organdy ribbons of different widths. Choose any color you like. Depending on the length and width of the "curtain" you might need 4-8 reels. Our curtain is for a 32" wide window or door. We made it 60" long and used 5 reels of organdy ribbon.
Embroider the battenberg lace motifs of your choice.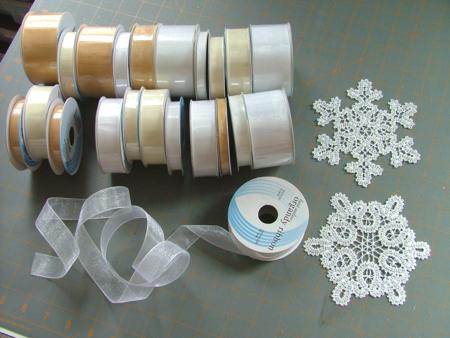 Step One: Cut ribbons into pieces of the required length, plus 2 inches for loops. Our curtain is 60" long, so we cut pieces 62" long.
Fold one of the ends of each piece back 1 1/2" to 2". Straight stitch in place.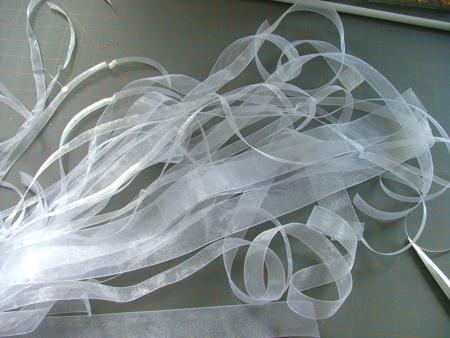 Step Two: On a working table, place a curtain rod and put the loops onto the rod.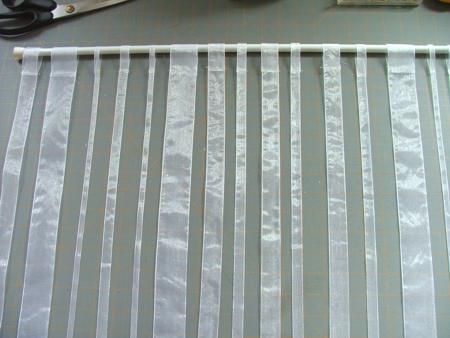 Step Three: Take the motifs and distribute them over the ribbons as you like. Pin.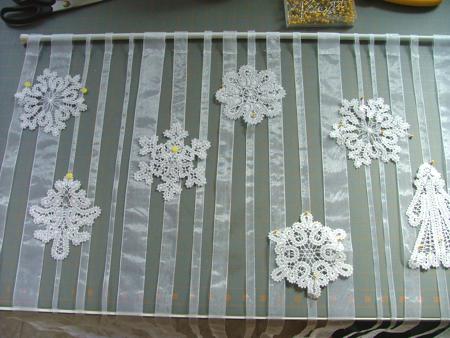 Step Five: Manually stitch the motifs to two or three neighboring ribbons each.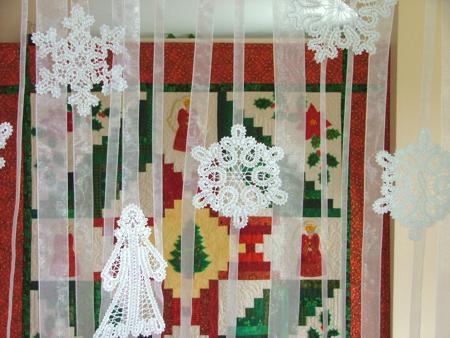 Hang the curtain on a window or in a door way.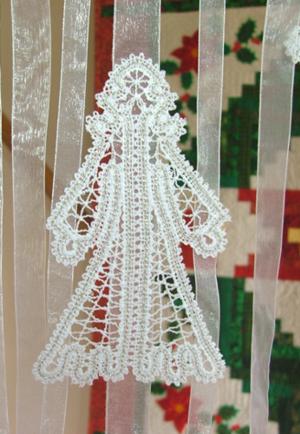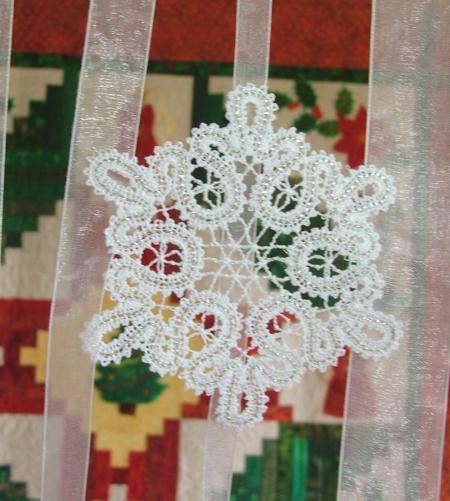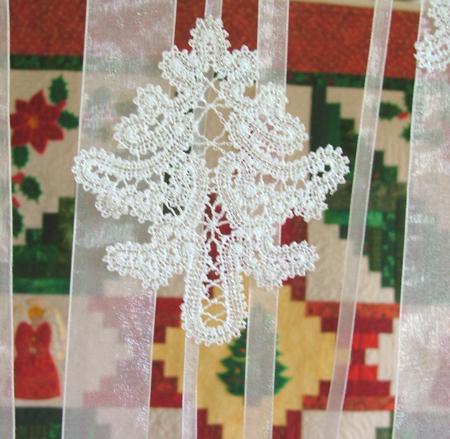 We hope that you liked our idea and will come up with many of your own.
Back to the Projects Page