For this wall hanging we used the Butterfly Quilt Block Set and the Butterfly Redwork Quilt Block Set. The finished size of the wall hanging is about 29" x 29". For the top, we used 3 differently patterned 100% cotton batiks.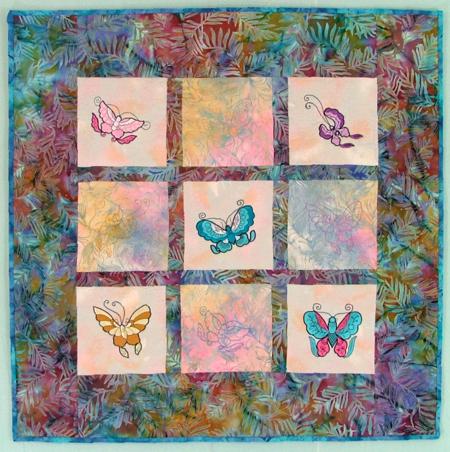 You will need fabric for the top: 2 fat quarters of light colored fabrics for the background and 1/2 yard of fabric for the sashing and borders. You will also need fabric for the backing and binding. For the batting we used low-loft Dream poly.

You will also need temporary fabric spray adhesive for basting. We used the spray adhesive by Madeira.
First, cut and assemble the top.

Out of pale colored fabric cut nine squares measuring 6 1/2" x 6 1/2". We used two differently patterned fabrics - four squares are brighter than the rest five. It's possible to make all squares out of the same fabric, or make all squares of different but matching backgrounds.

Out of the fabric for sashing and borders, cut six strips measuring 2" x 6 1/2", and two strips measuring 2" x 20 1/2".

Out of the same fabric cut the borders: two stips measuring 5" x 20 1/2 and two strips measuring 5" x 29".
Assemble the top as shown on the layout.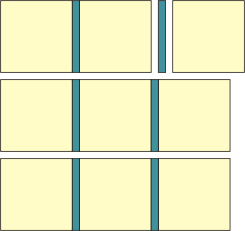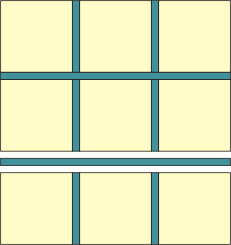 Press.
Now spread the batting, it must be about 30" x 30", on the table. Lightly spray with the temporary adhesive and place the quilt top over it (right side up). Spread and press with hands so that the top adheres to the batting. Now the working piece is ready for embroidering.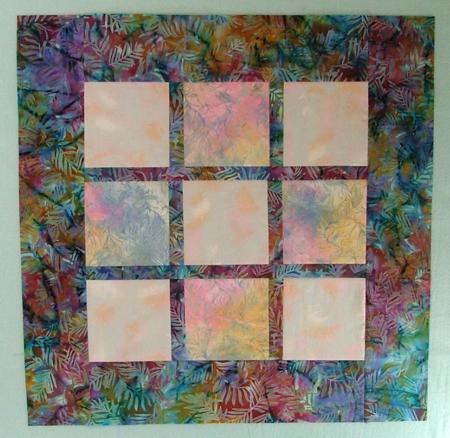 Decide on which design you're going to embroider in each square. Hoop each square and embroider the designs one by one.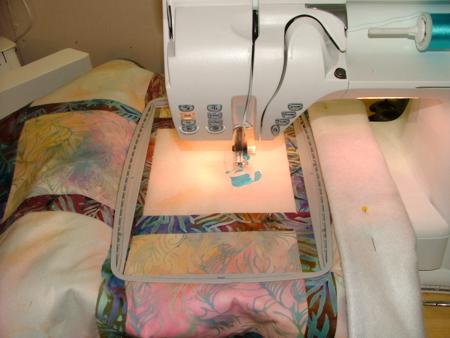 When you're finished with embroidery, spread the backing on the table, right side down, and place your working piece over it. Baste with pins.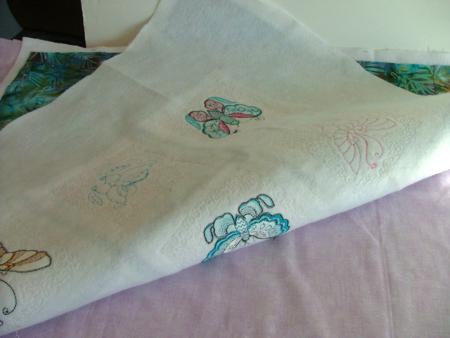 Quilt in the ditch along the sashing and borders. Quilt the borders, the easiest way to do this is to follow the pattern of the fabric.
Tip: It's possible to quilt with the redwork blocks. If you want to do this, embroider the blocks with the colored butterflies; spray the other side of the batting with the adhesive and adhere the backing to it. Then embroider the redwork blocks through all 3 layers.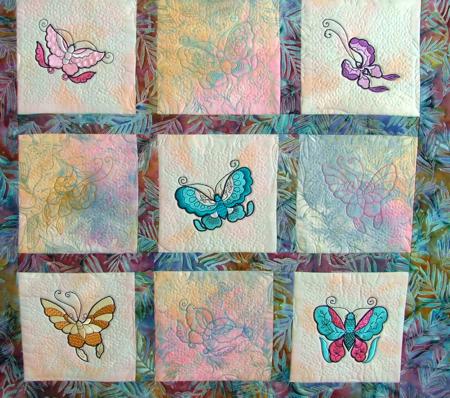 After quilting, press the working piece, square it and finish the raw edges with the binding. The wall hanging is ready. Enjoy!
Here are some more close-ups.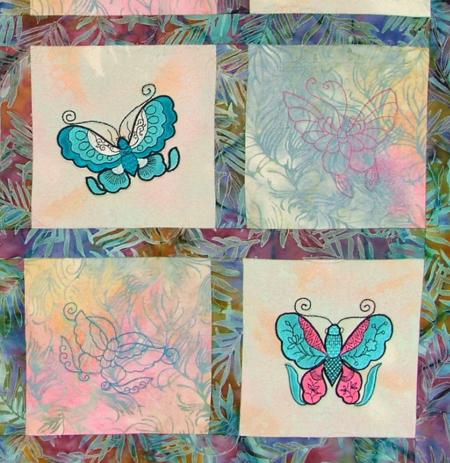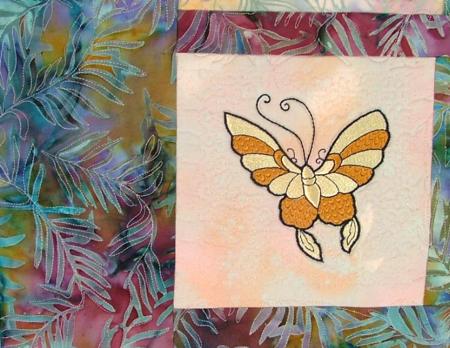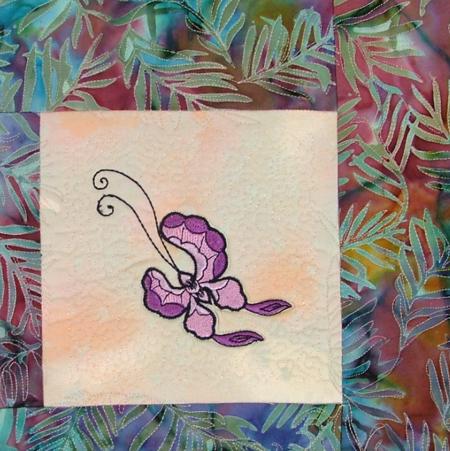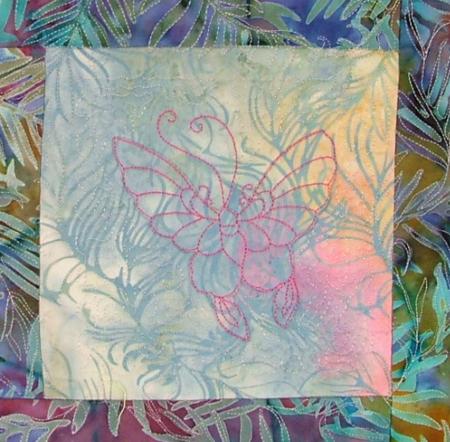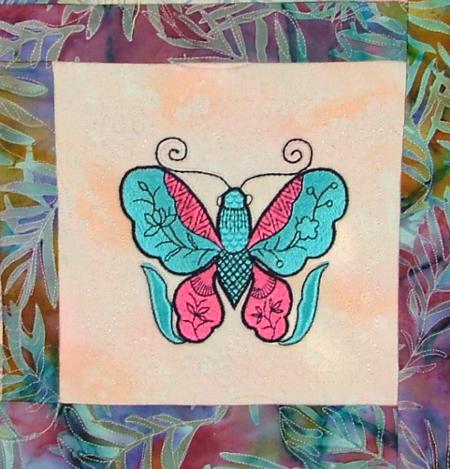 We hope that you liked our idea and will come up with many of your own.
Back to Projects Page