For these projects we used designs from the Redwork: Fine Art Section of our catalog. The idea was to embroider the outline of a famous painting and then color it with fabric paints just like a coloring book.
It's possible to frame such an embroidery, as our customer, Margaret Lashbrook, showed in her project: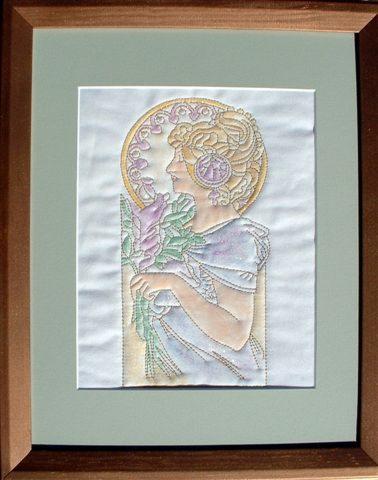 It's also possible to make small wall quilts, as we show here. The size of each quilt is about 18" x 20". We used 100% cotton batiks. The central, embroidered part of each quilt is made out of lighter batiks, while the 3-4" wide borders are made out of darker fabrics. uyWe first assembled the tops and made the embroidery, using the batting as stabilizer. Then we colored the tops and quilted them. Each quilt is extremely simple to sew, but each has a unique and attractive look.

For the following series of quilts, we used Flower Bouquet designs.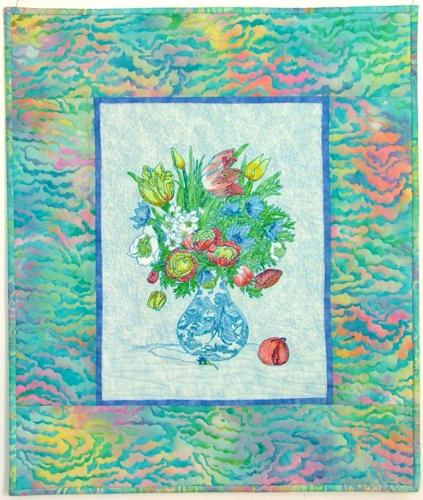 This blue quilt features the Chinese Vase with Flowers by Giovanna Garzoni.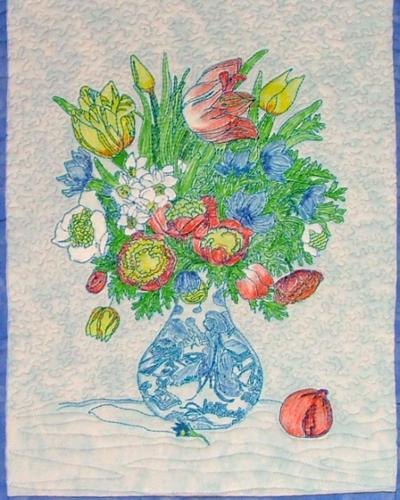 This green quilt features the Flowers in Vase by Henri Rousseau.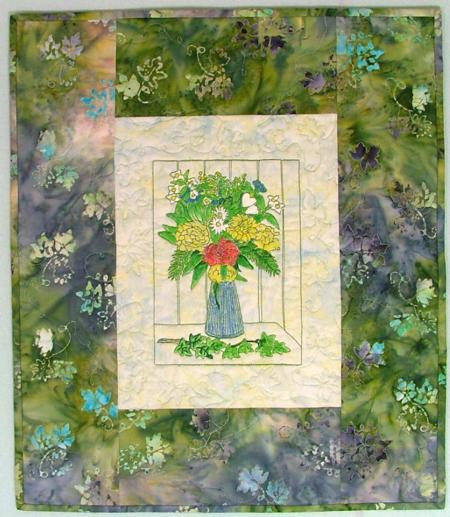 The orange quilt features the Sunflowers in a Vase by Vinsent van Gogh.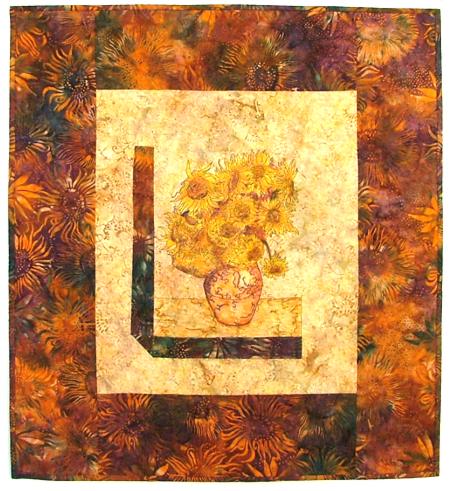 When coloring the picture, try to select paints to match the colors of the border, not the colors of the original painting.
For this purple quilt we used the Flower Piece by Jacob Marrel.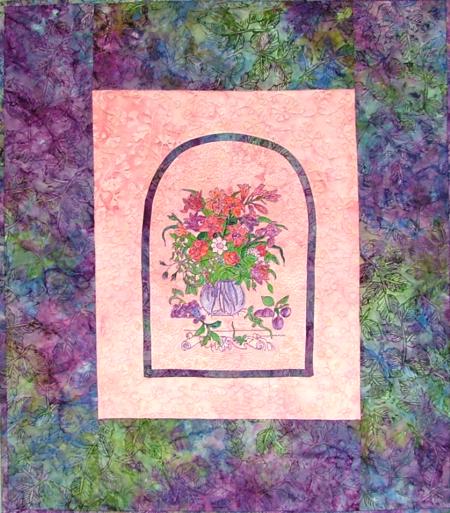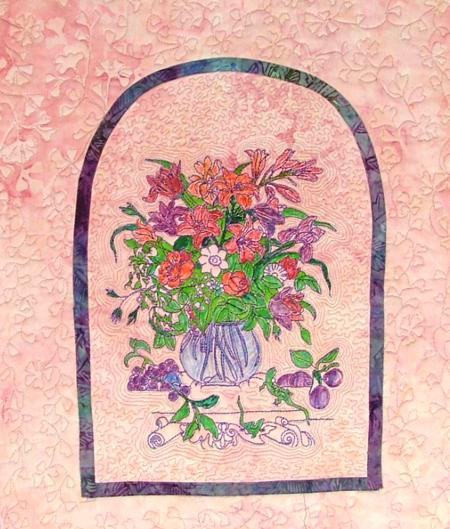 We hope that you liked our idea and will come up with many of your own.
Back to Projects Page