FSL Crochet Easter Egg Set
The FSL Crochet Easter Eggs is a set of seven machine embroidery designs. These patterns can be used as ornaments or as bookmarks. Here we also show how they can be used to make a greeting card.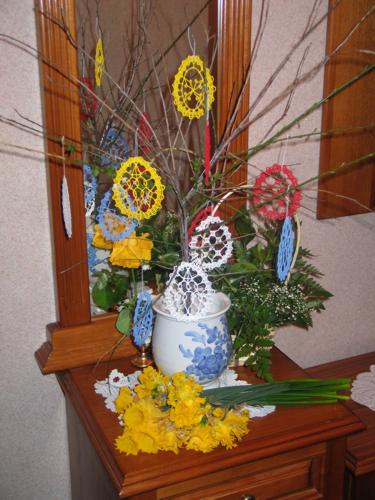 Easter Tree ornaments
The designs should be embroidered as we recommend in our General Guidelines and Step-by-Step Guide to Embroidering our Crochet-Style FSL designs.
They should be embroidered with 30-, 40- or 50-weight 100% cotton thread. We used cotton Signature thread for machine quilting. Seed beads, tassels and narrow satin ribbons were used for embellishing.
Some points to remember from the General Guidelines:
Use Vilene water soluble stabilizer;
Use cotton thread;
Use the same thread for the needle and bobbin.
DO NOT embroider several designs in one hoop.
Make sure you use a sharp needle.
Embroider a design. Dissolve the stabilizer. So that the design dries evenly, spread it on a flat surface and let it air dry. Then press with steam. The ornament is ready to be placed on a tree.
For a greeting card, you'll need a cardstock stack.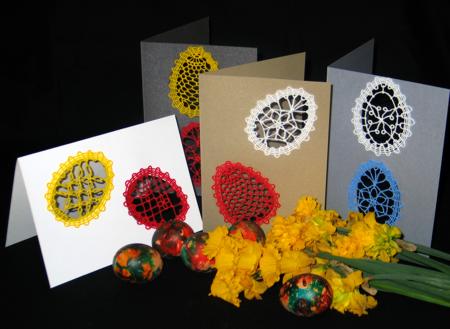 Place the finsihed patterns on the card. With a regular pencil mark the inner outline of the egg, as shown.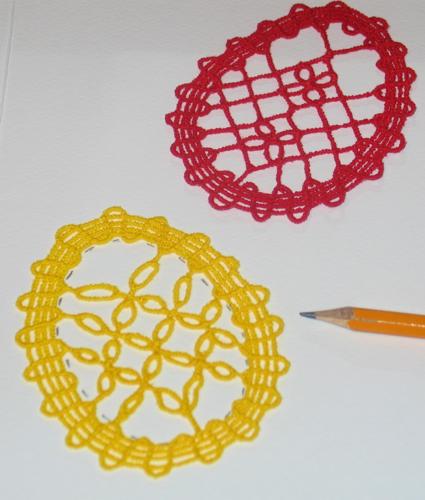 Put the patterns aside, draw an egg shape 1/4" from the initial marks.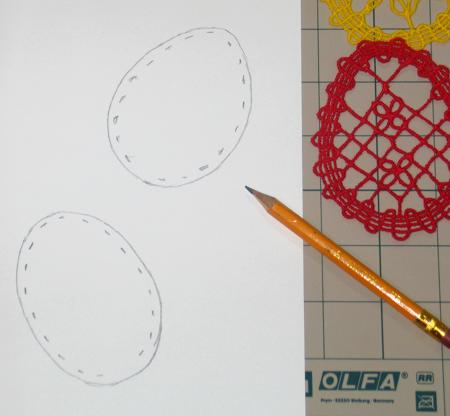 With a pair of scissors or a craft knife, cut away the paper inside the shape.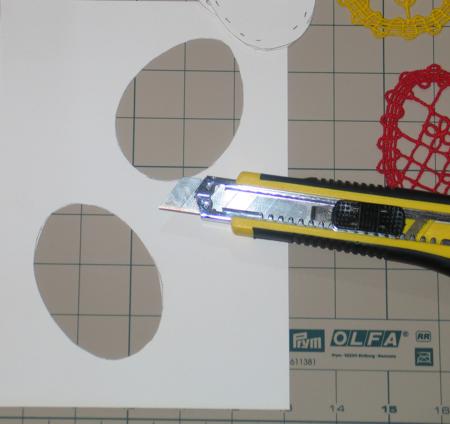 Spread glue around the edge of the cut-outs and place the designs over them. Lay under a weight for an hour or so.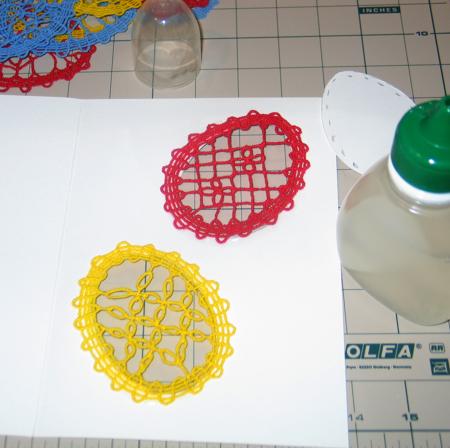 The cards now are ready. Enjoy!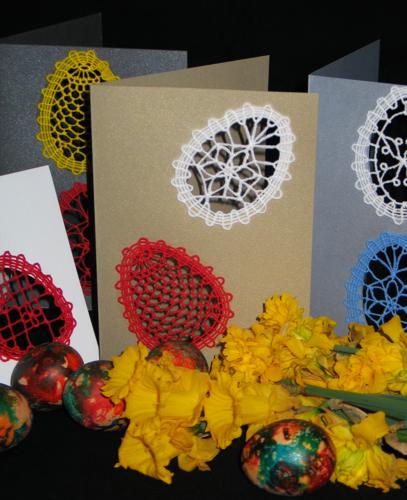 Back to FSL Crochet Easter Egg Set
Back to Project Page