FSL Crochet Cross Bookmark Set
The FSL Crochet Cross Bookmarks is a set of five machine embroidery designs. These crosses can be used as ornaments or as bookmarks. They make a nice and welcome gift for Easter.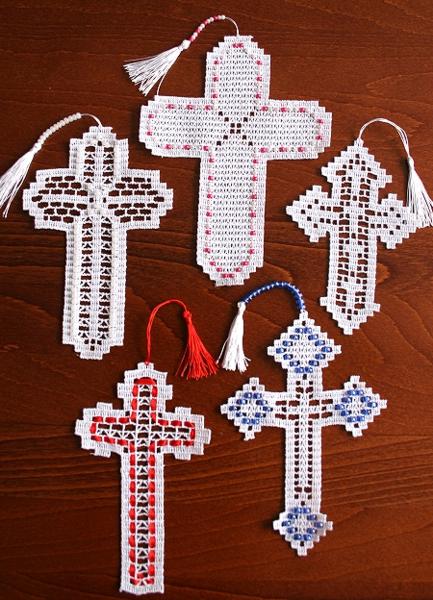 The designs should be embroidered as we recommend in our General Guidelines and Step-by-Step Guide to Embroidering our Crochet-Style FSL designs.
The crosses should be embroidered with 30-, 40- or 50-weight 100% cotton thread. We used cotton Signature thread for machine quilting. Seed beads, tassels and narrow satin ribbons were used for embellishing.
Some points to remember from the General Guidelines:
Use Vilene water soluble stabilizer;
Use cotton thread;
Use the same thread for the needle and bobbin.
DO NOT embroider several designs in one hoop.
Make sure you use a sharp needle.
Embroider a design. Dissolve the stabilizer. So that the design dries evenly, spread it on a flat surface and let it air dry. Then press with steam. The crosses are now ready for embellishment.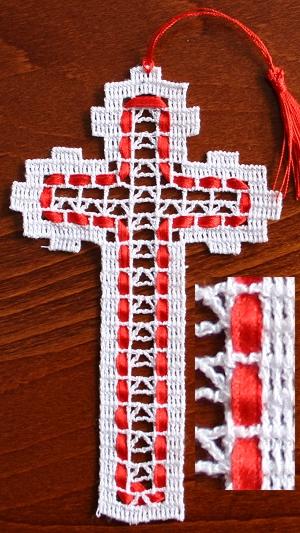 We pulled a narrow satin ribbon through the openings along the inner edge of the cross. A tassel of the same color as the ribbon was added as an accent.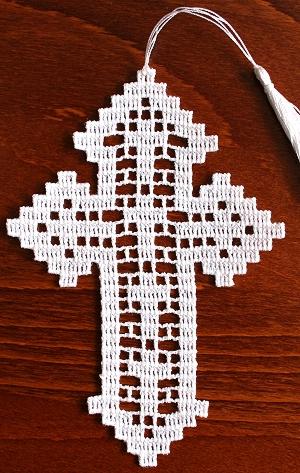 This cross is embellished with a single matching tassel.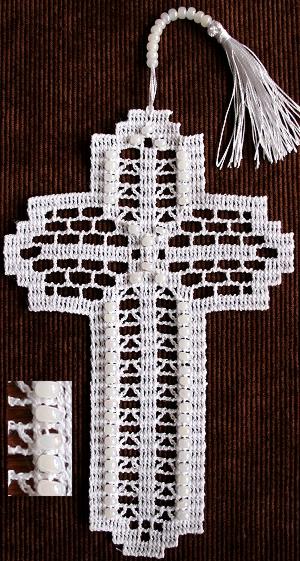 For this cross we used white seed beads. When attaching the beads, use the same thread with which you made the embroidery.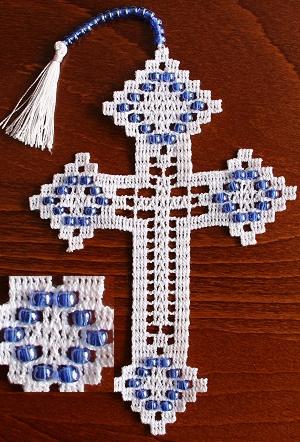 This cross is decorated with larger seed beads. The blue color complements the design very nicely.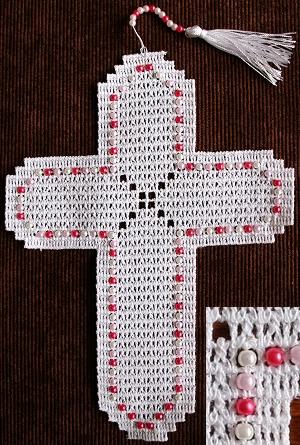 For this cross we used small faux pearls of different pastel colors.
The bookmarks are ready. Enjoy!
Back to FSL Crochet Cross Bookmark Set