"Embroidered" Cabinets
Embroidery can be put to some unusual uses. If you're feeling creative, you can try the following project. "Embroidered" cabinets are sure to surprise your friends and family. For this project we used the designs from the Fantasy Flower Applique Set .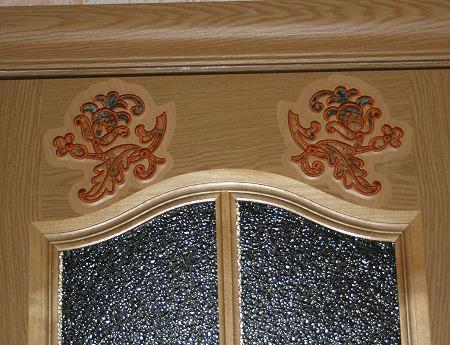 You will need scraps of fabric for the applique, self-adhesive liners (or wall-paper) of a color to match the cabinet you want to decorate, embroidery threads and a fabric sewing interfacing (stabilizer). If you do not have fabric stabilizer, you can use a piece of muslin.
Step One: Cut a piece of self-adhesive liner big enough to be hooped. DO NOT remove the paper that covers the adhesive side. Place the piece onto a piece of fabric stabilizer. Hoop both layers. Start embroidering the applique as indicated in the enclosed instructions.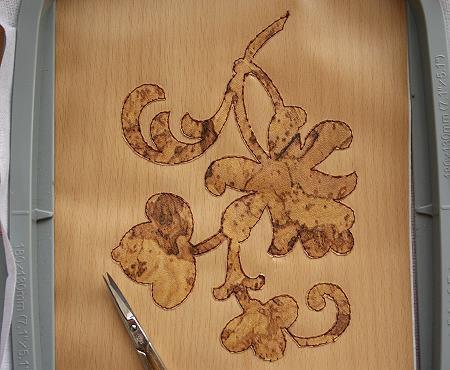 Step Two: When the embroidery is finished, cut it out, leaving about 1" all around.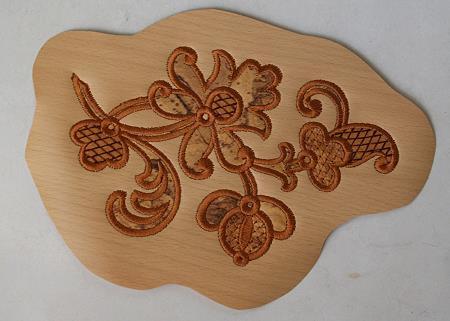 Turn the working piece to the wrong side and cut away the fabric stabilizer as close to the embroidery as possible.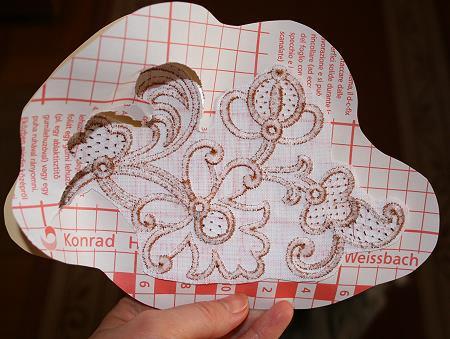 Now remove the paper from the adhesive side...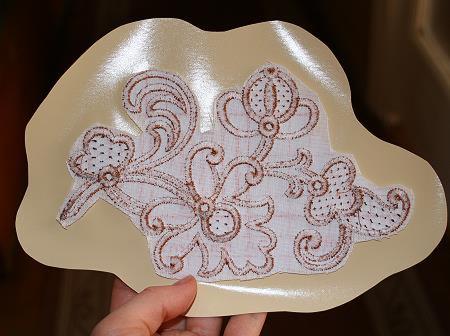 Place the embroidery onto the cabinet, spread and press with your fingers. Arrange the appliques as you see fit.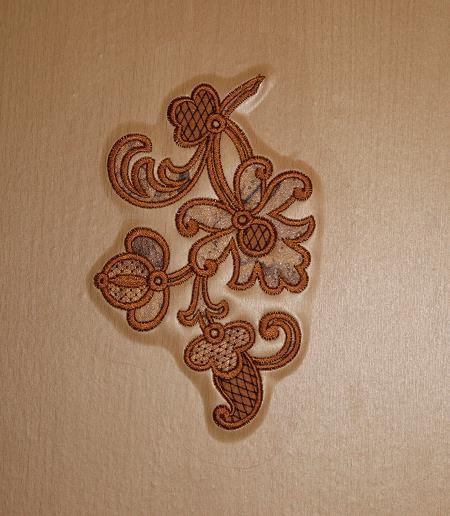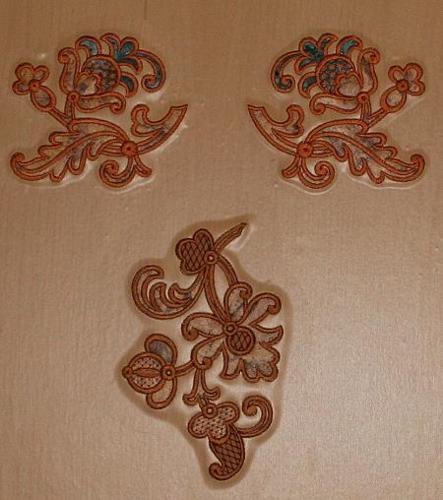 Here is a closet door that we decorated with these appliques: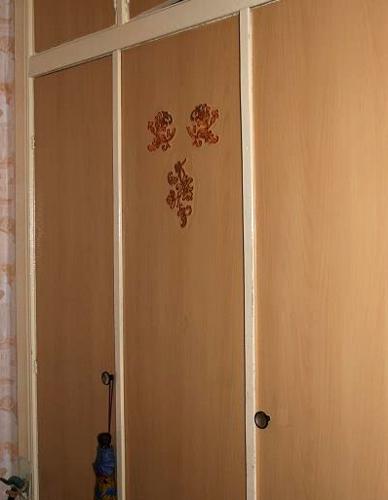 Below is the door of a kitchen cabinet.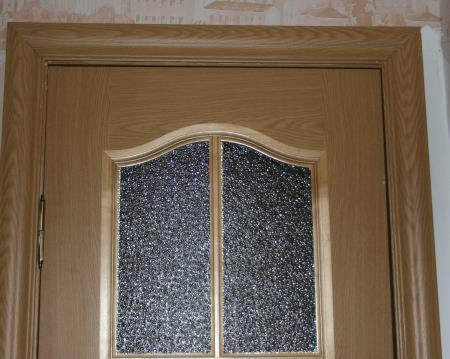 We added decorations to it, too: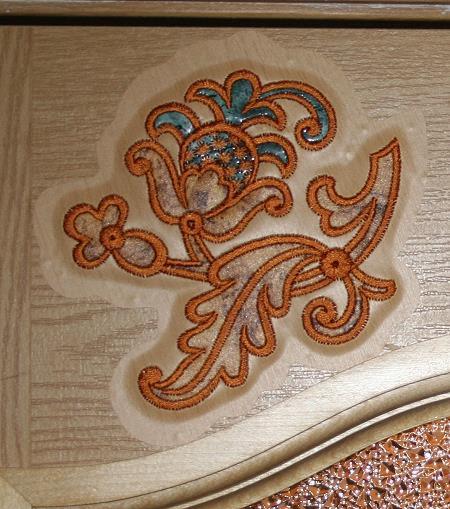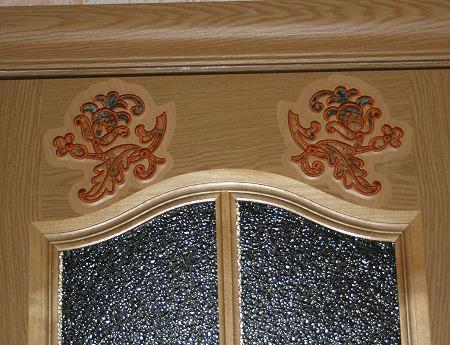 We hope that you liked our idea and will come up with many of your own.
Back to Projects Page