Embroidered Skirt
For this mini skirt we chose the design of the Butterflies in the satin-stitch technique.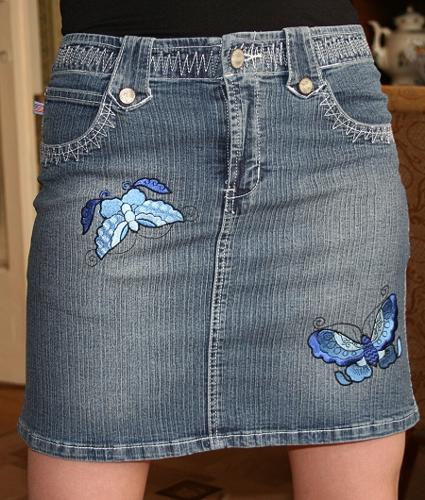 In order to attach the embroidery close to the hem and to thick seams -- places which are difficult or even impossible to hoop -- we used peel-and-stick stabilizer.
Tip: If you do not want to get your hoop sticky, DO NOT peel, and then hoop. First hoop the stabilizer, and then peel just the part inside the hoop.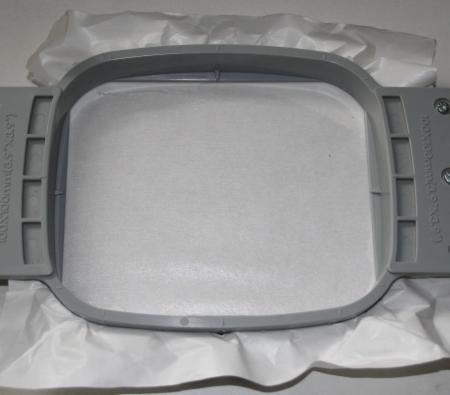 Stick the part of the skirt that you're going to embroider onto the stabilizer. Secure additionally with pins close to the frame. Here we embroidered a butterfly near the hem.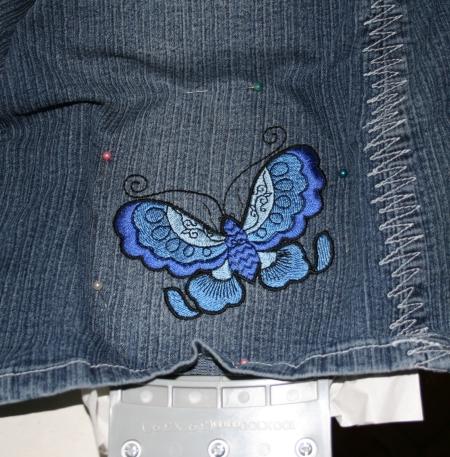 This is the result.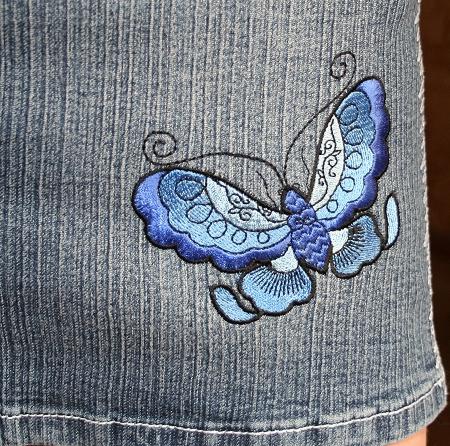 Here we placed the embroidery right over the back seam which is impossible to hoop because of its lumpiness.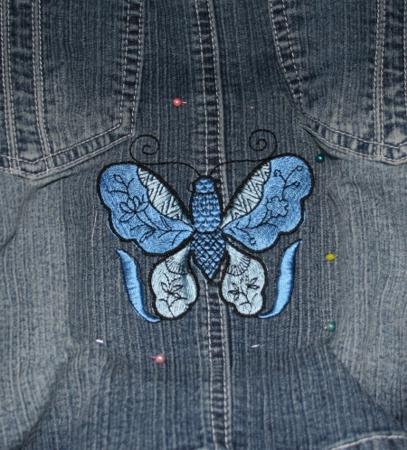 This is the result.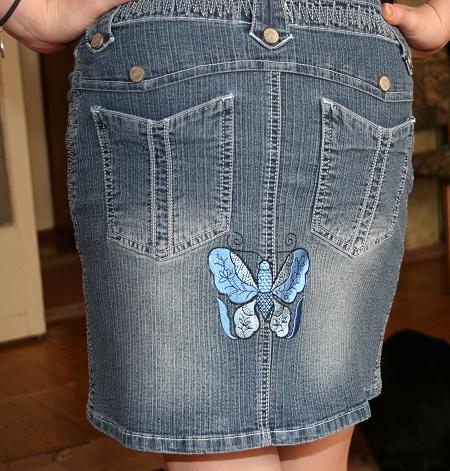 We hope that you liked our idea and will come up with many of your own.
Back to Projects Page