Table Runner, Placemats and Napkins with Fall-Themed Embroidery
For this project we used white linen/cotton blend blanks from www.embroiderthis.com
and designs from the Autumn Leaf Set. For stabilizer, we used water soluble mesh (Vilene).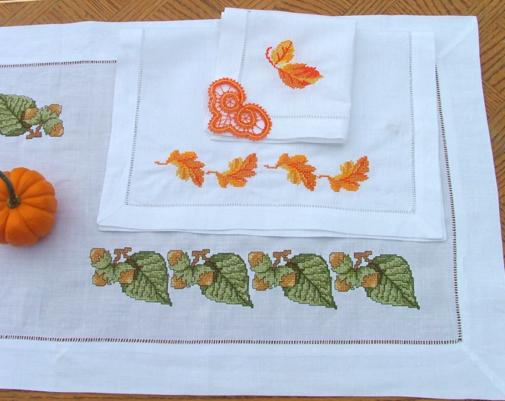 We used a 16" x 36" table runner with finished edges and the design of the hazelnut leaf. We repeated the embroidery pattern four times along the longer sides of the table runner. The result is very simplie, tasteful and elegant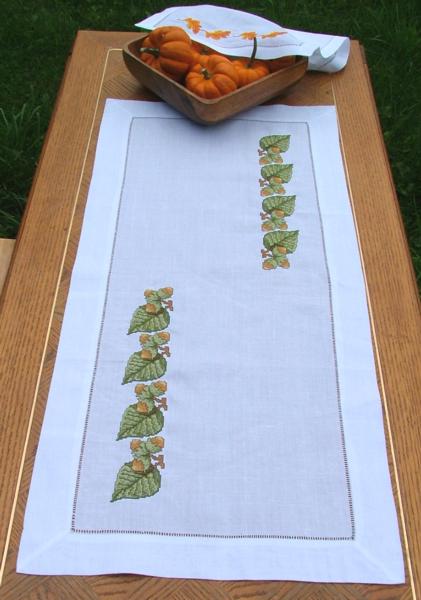 For the place-mat we used the place-mat blank with finished edges and oak leaves form the same Autumn Leaf Set.
You can see the result below: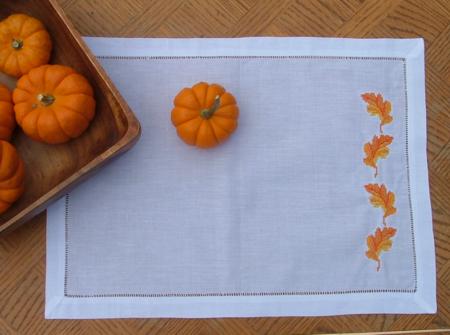 For the napkins, we used 12" x 12" napkin with finished edges. Embroider any leaf from the Autumn Leaf Set in the corner of the napkin for beautiful results. We also made a lace corner for each napkin using the Battenberg Curlicue Lace Border.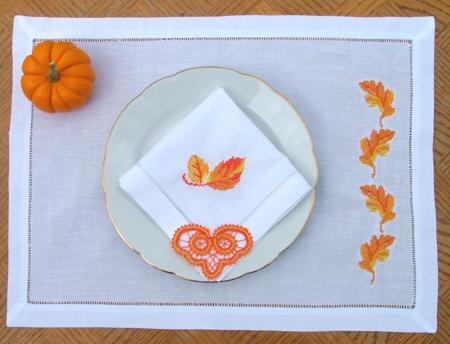 Embroider the lace design in accordance with the instructions. To give the napkin an autumnal look, we used orange and yellow cotton threads to match the colors of the embroidery.
If you want a more refined, elegant look, use white threads.
When the lace motif is ready pin it to the embroidered corner. Machine-stitch along the upper edge of the motif. Use a straight stitch with white thread in the bobbin. In the needle, use thread of the same color as the lace.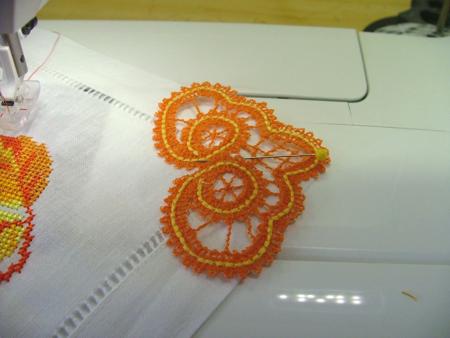 With a pair of sharp scissosrs, cut away the access fabric from under the lace. Using white thread in the needle and the thread the color of your lace in the bobbin, return to your machine and zig-zag along the raw edge of the fabric. Work from the wrong side of the napkin.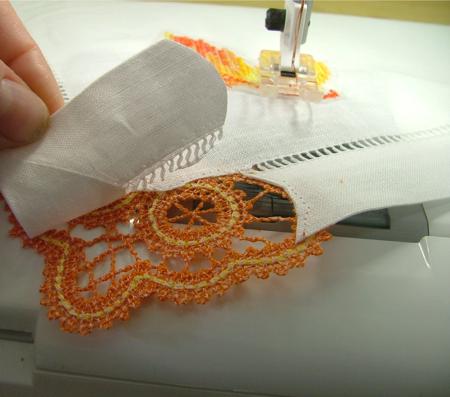 The festive autumn-themed napkin is ready.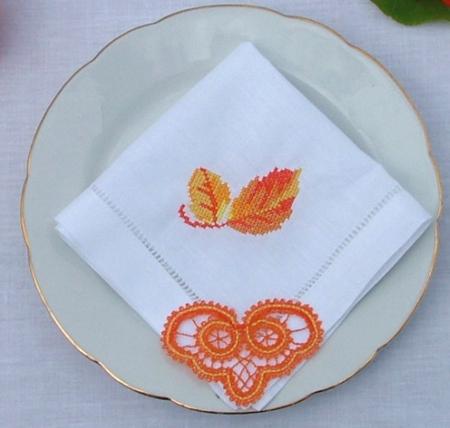 We hope that you liked our idea and will come up with many of your own.
Back to the Projects Page