FSL Battenberg Lace Motifs
For this project we used the designs from the FSL Battenberg Lace Motifs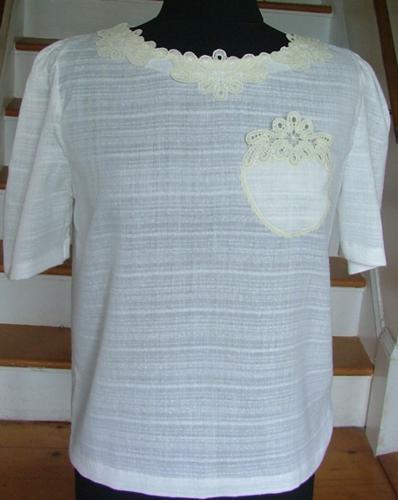 We started with a basic short-sleeve tee and the FSL Battenberg Lace Motifs
for the large hoop.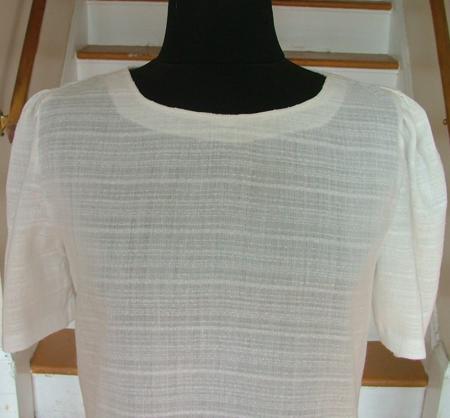 The applique motif made a pocket beautifully trimmed with lace. Embroider the motif as indicated in the enclosed instructions and stitch onto the blouse.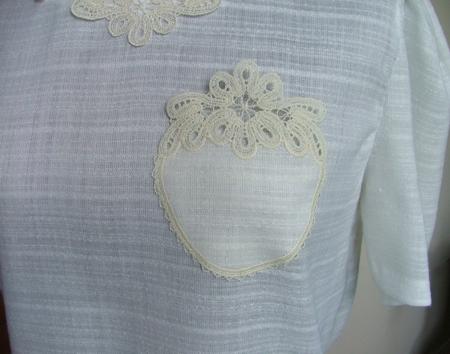 For the neckline, we embroidered 5 edge motifs and attached to the blouse along the edge.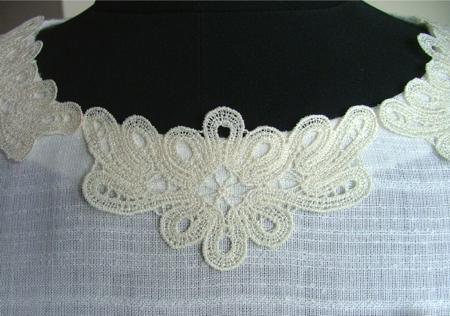 To make a stylish lace insert on a sleeveless T-shirt, the motif for the mega hoop was used.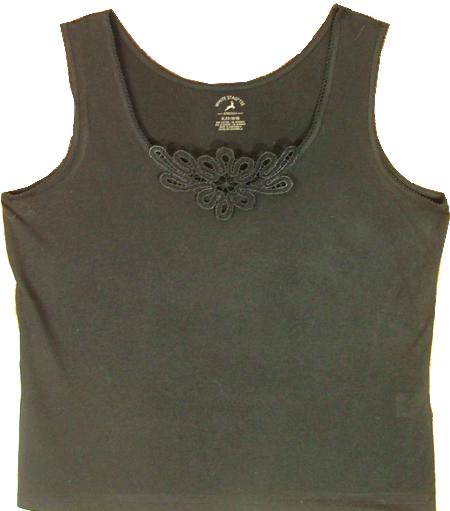 The applique design from the set makes a nice coaster or small doily.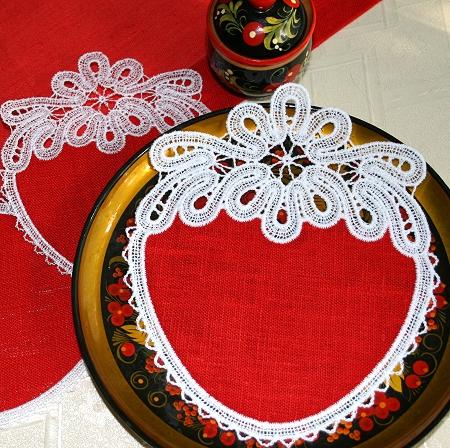 The second motif can be used as an edge lace. It will give a heirloom look to napkins, doilies, clothes and household items.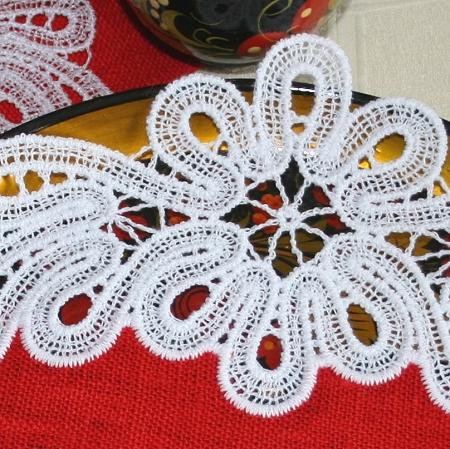 We hope that you liked our idea and will come up with many of your own.
Back to Projects Page