One color graphic landscapes have an elegant classic look when embroidered in black on a white background. However the same designs can look very different and can produce interesting results when embroidered on patterned fabrics. For this project we chose the Spring Forest design.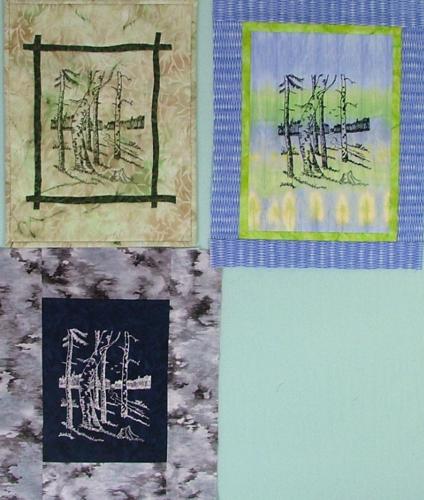 The fabric for the background should not have a bright pattern. We think that batiks are excellent for the purpose, but you can also find interesting fabrics with a blended pattern that will work.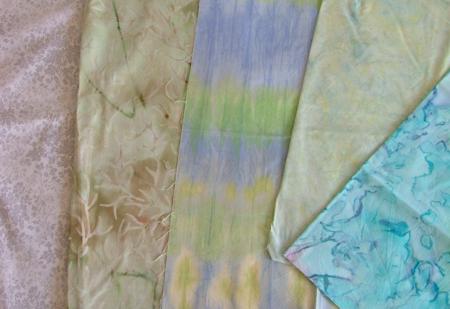 We turned all our stitch-outs into small wall hangings.

The first wall hanging is done on a piece of pale green and beige batik measuring 12" x 15". We decided that black threads would look rather sharp on such light fabric, and chose dark brownish-green instead. The embroidery was made in the center of the fabric piece, a piece of low-loft batting was used as a stabilizer. After the embroidery was finished, we added a raw edged applique frame. Then the top was placed on a backing fabric and slighty quilted with invisible thread.

The result is a sunny and warm early summer day in a forest.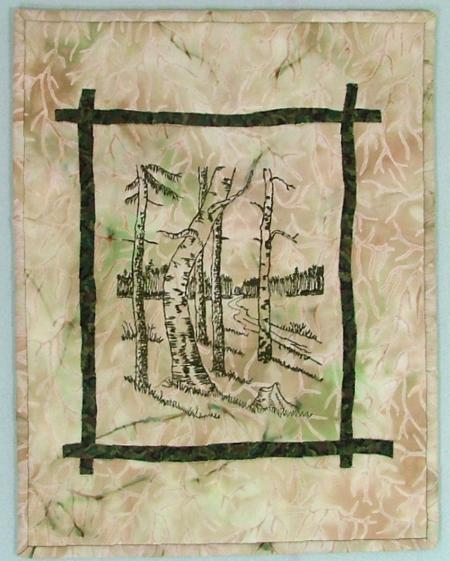 The next batik we chose had light blue, yellow and light green strips with washed borders. The embroidery thread was navy blue.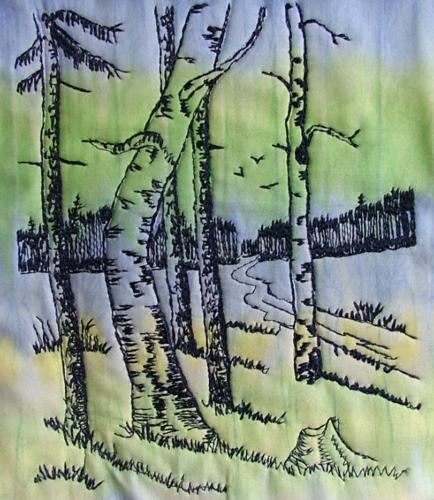 Again, low-loft batting was used as a stabilizer. After that we added two borders, 1/2" and 1 1/2" wide. The result is completely different and has the look of an early spring evening.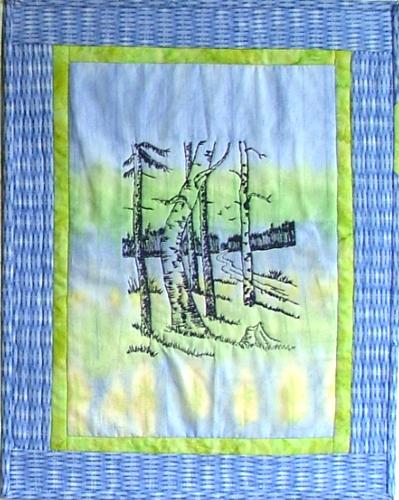 Another experiment, with dark blue marble batik, was used to imitate a moonlit forest.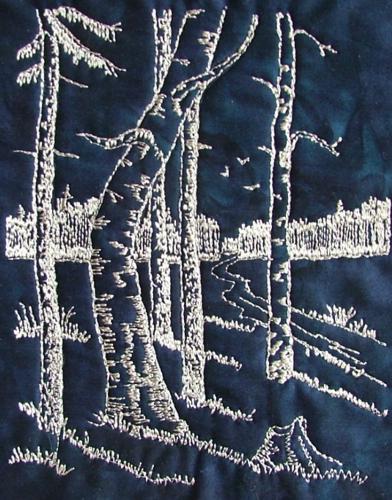 The embroidery, done in light silver-grey thread, looked great, but it was not easy to find borders for this composition. We think that this grey fabric with washed-out black and dark grey spots complements the landscape well.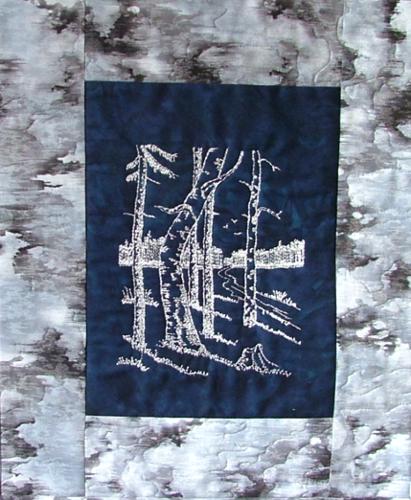 All three landscapes are ready to be given as gifts to our friends.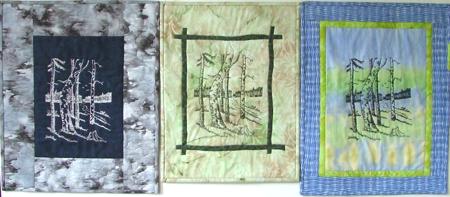 We hope that you like our idea and will come up with many of your own.
Back to Spring Forest page
Back to Projects Page