Quilted Table Mat
For this modern table quilt we used designs from the Geometric Design Set II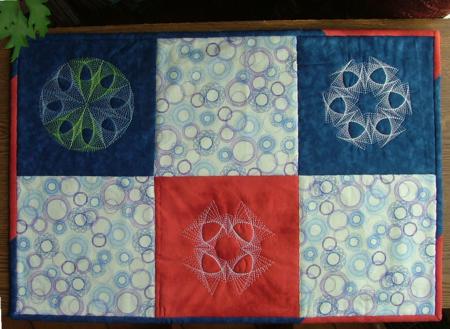 The finished size of this table mat is about 24" x 16". You will need a fat quarter of fabric with a geometric pattern, pieces of dark solids, fabric for backing, binding and a piece of low loft batting. You can also use a craft felt as a batting.
The mat consists of 6 blocks, each measuring 8" x 8". Cut them 8 1/2" x 8 1/2". Cut three squares out of the fabric with the geometric pattern and 3 squares out of solid fabric.
Assemble as shown on the photo.
Press the top. Make a sandwich out of the backing, batting and top. Quilt in the ditch.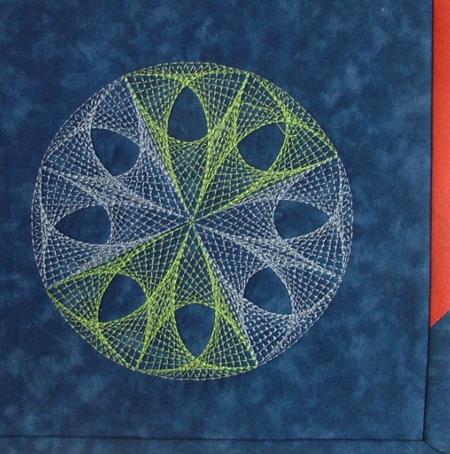 Choose three geometric designs. Hoop the sandwich and embroider the geometric designs one by one on solid blocks.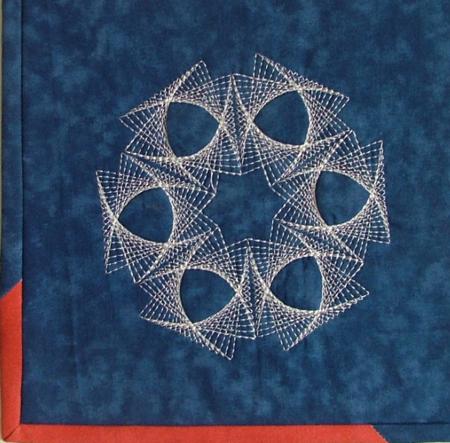 Square the quilt and finish the edges with binding. We made binding out of both solid fabrics we used for the blocks.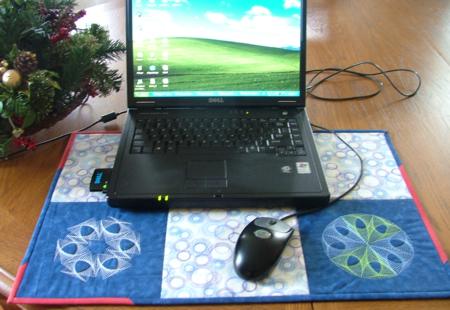 The table mat is ready. Enjoy!
We hope that you like our idea and will come up with many of your own.
Back to Projects Page