Sweatshirt with Applique Embroidery
For this project we used 2 designs from the Fantasy Flower Applique Set .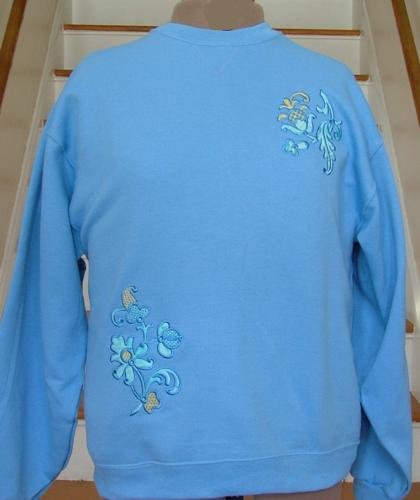 You will need scraps of fabric for the applique, fusible cut-away stabilizer, embroidery threads and a sweatshirt, of course.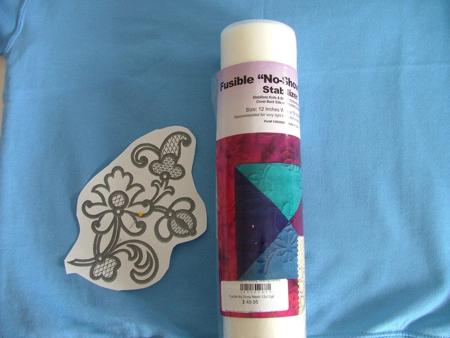 We used Fusible "NoShow" Mesh Stabilizer purchased at the Husquarna corner in a Jo-Ann store.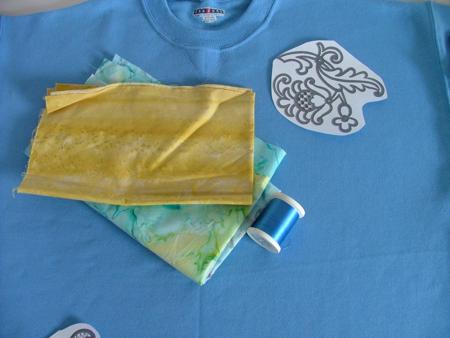 The choice of colors for fabrics and threads is up to you. If in doubt, make test stitch-outs to see what your applique will look like. We chose blue and yellow batiks and bright blue rayon thread.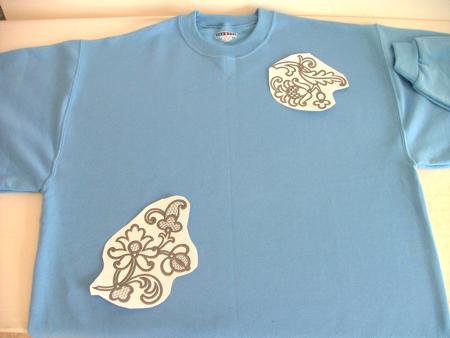 Choose the designs and mark their placement on the sweatshirt. Stabilize the knit of the sweatshirt by cutting a piece of the stabilizer large enough to fit into the hoop. Place the stabilizer under the embroidered area of the shirt, fusible side up. Press the embroidered area with an iron to fuse the stabilizer.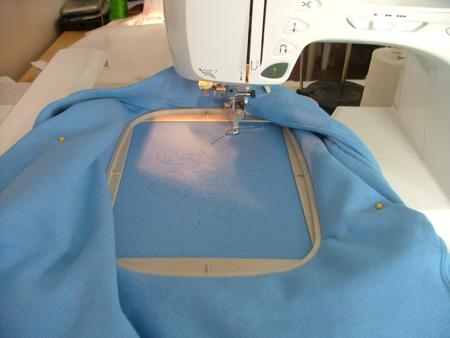 Hoop each area one by one and make the applique according to the enclosed instructions. Watch your machine - the sweatshirt should be folded around the hoop evenly, so it does not pull the hoop and so that its edges do not fall into the embroidery area.
Here are the finished appliques: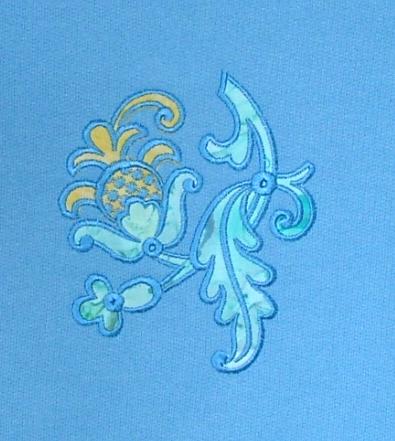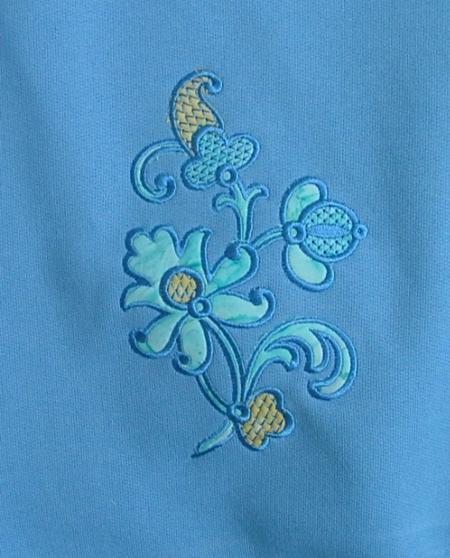 Cut away the excess stabilizer from the wrong side of the sweatshirt, press the right side with steam. The steam will remove the traces of the hoop.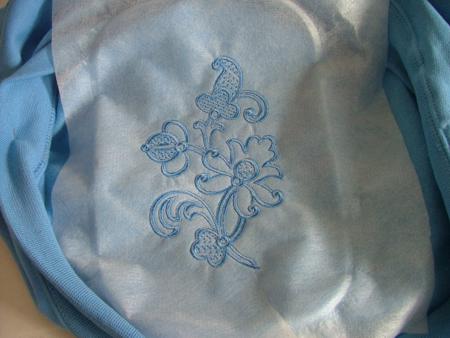 Your new stylish sweatshirt is ready. Enjoy!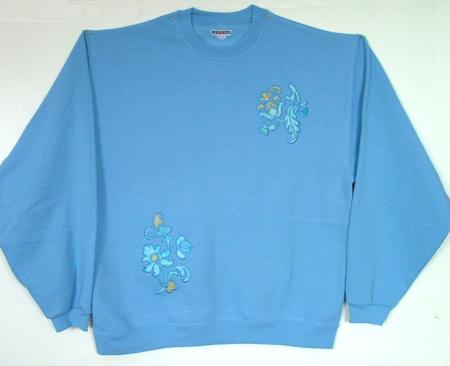 We hope that you liked our idea and will come up with many of your own.
Back to Projects Page