Tea Towel with Watering Can Embroidery
The Watering Can Set consists of 10 patterns for computerised embroidery machines. These designs are great for embellishing household items, such as quilts, curtains, pot holders, etc. We embroidered them on tea towels.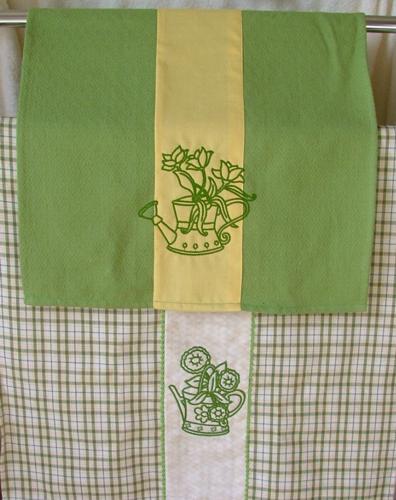 We used two 100% cotton tea towels. As an additional embellishment, we made a decorative strip of contasting fabric in the middle of each towel.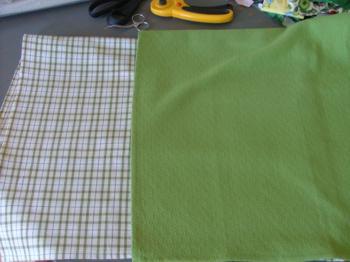 Rip the hems on the short sides of the towel. Out of cotton fabric cut a strip 4 1/2" wide and the length of the towel. Fold the edges of the strip back 1/4" and press. Top-stitch the strip to the towel. Finish the hems.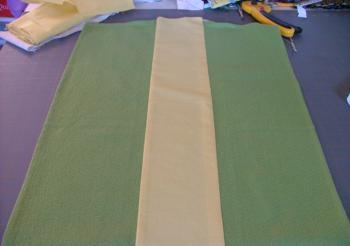 Stabilize the towel with tear-away mesh (you can also use water-soluble stabilizer). Do the embroidery. If you like, you can also decorate the margins of the strip with ric-rac.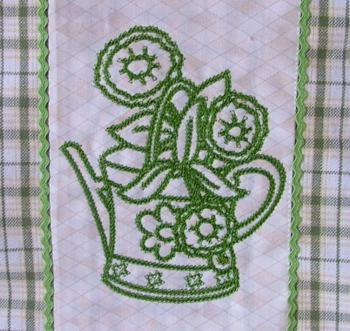 This is a close-up of the second design. We used the design for the large hoop, so that it would overflow the edges of the strip.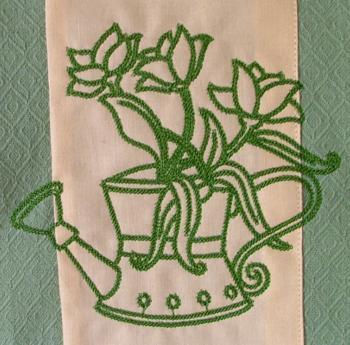 We hope that you liked our idea and will come up with many of your own.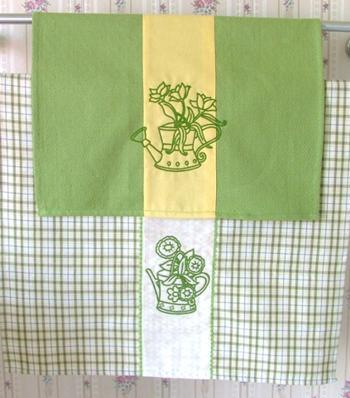 Back to Watering Can Set
Back to the Projects Page