Greeting Cards with Angel Lace
These charming greeting cards feature the FSL Battenberg Angel Lace. They're simple to craft and make great, professional-looking keep-sakes.
For the lace, you will need water-soluble mesh and embroidery threads. For the cards, you'll need card stock of various colors and patterns, and various small embellishments - stickers, bows, ribbons, etc.
Hoop 2 layers of water-soluble mesh and embroider the design of the Angel. For our samples we used cotton threads of different colors with a 12/80 needle and pre-wound polyester bobbins.
Wash away the stabilizer and air dry the motifs.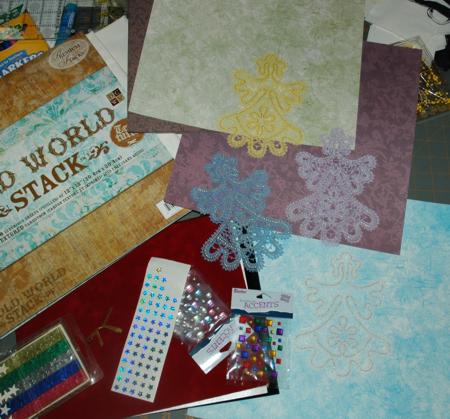 Select the cardstock sheets. Cut out the needed size. Our cards are 6" x 7 1/2" (finished), so we cut out 12" x 7 1/2" strip.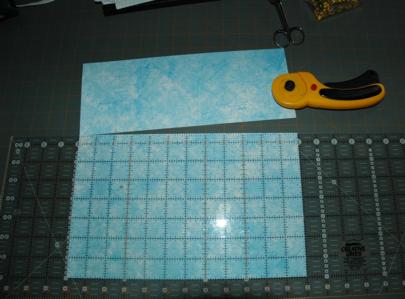 Fold the cardstock strip in half widthwise. Press the folded line with something heavy and dull, e.g. a scissors' handle, to make the crease neat and permanent.
Unfold the card. Place the lace on the front panel where you 'd like to attach it. With a pencil, mark the center of the design.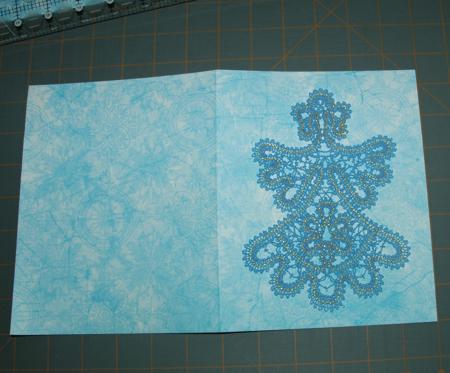 Put the embroidery aside and with a pair of sharp scissors or a craft knife, cut an "X" over the pencil mark.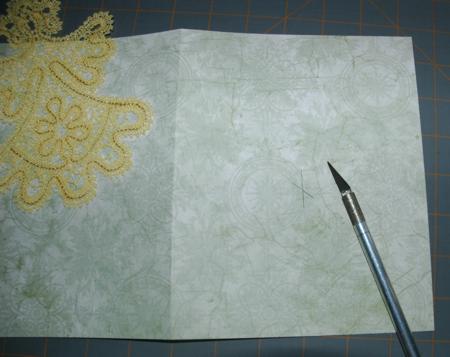 With a flat-headed pin, pin the lace motif to the front of the card over the "X"-shaped cut.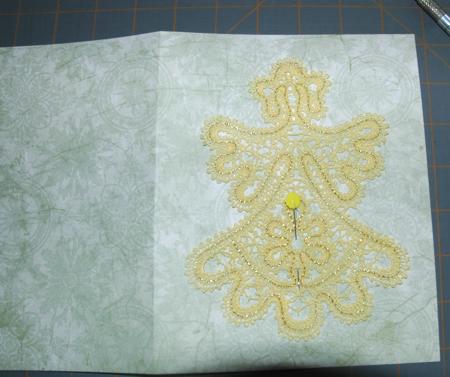 Using a quilting foot and free-motion settings in your machine, attach the embroidery to the card. Follow the outline of the second color on the embroidery. We used the same thread that we used for the second color of the embroidery. In our case, this was metallic thread.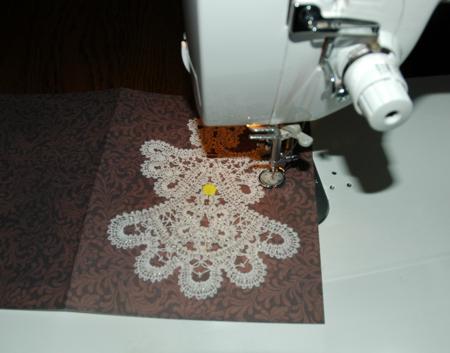 Open the card. Insert the points of the scissors into the "x" cut and start cutting away the paper under the lace. Cut the paper out as close to the stiches as possible, but be careful not to cut into the embroidery.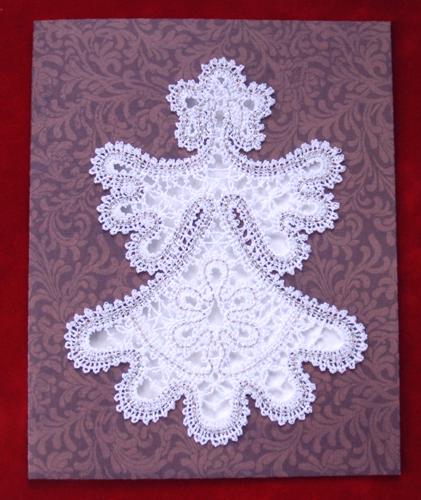 You are basically finished. The card is beautiful as it is. If you would like to add more sparkle, you can further embellish the cards with stickers, small beads, shells, crystals, etc.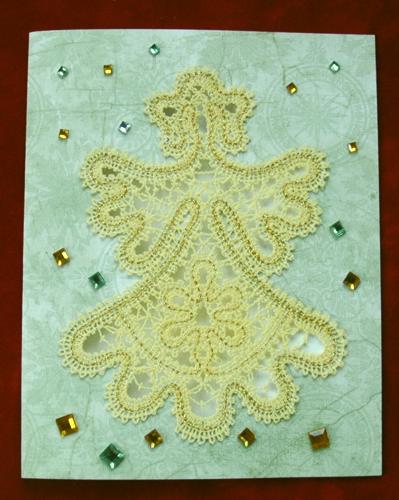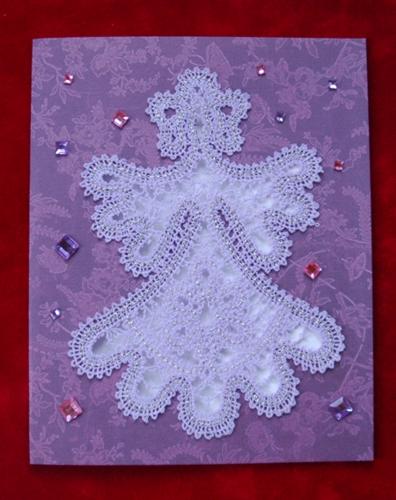 Happy embroidering!
We hope that you liked our idea and will come up with many of your own!
Back to FSL Battenberg Angel Lace
Back to the Projects Page