Blooms and Butterflies Table Topper
For this summer project we used the blank table topper from the website Embroider This (https://www.embroiderthis.com/hemsquartop.html) and small cross-stitch designs from the Small Flower and Butterfly sets.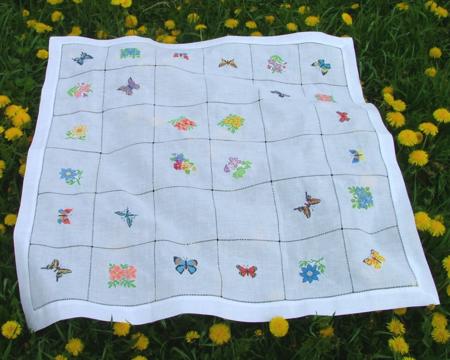 Click to enlarge
The blank table topper is made of 45% cotton and 55% linen blend fabric which makes it ideal for embroidery. Its size is 36" x 36", and it's divided by hemstitching into 5" squares.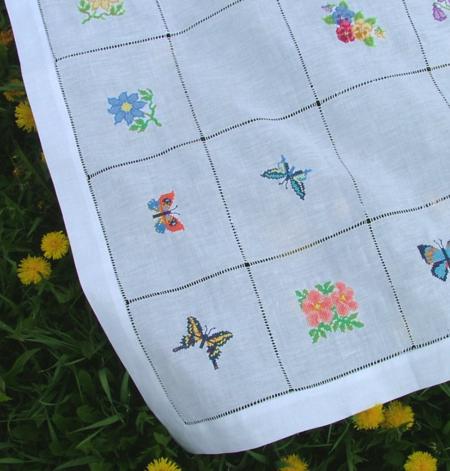 The size of the designs we used for the table topper is about 3x3 inches. This allows to embroider almost every square without the table topper looking overcrowded.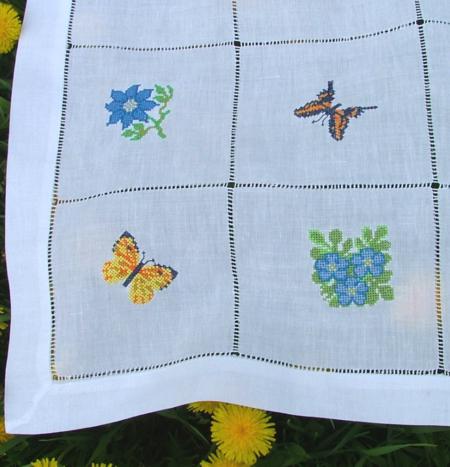 We have more butterfly sets in our collection, which are also suitable for the project. However, they are larger, about 4x4 inches each. If you choose to use the larger designs, you might want to space them out some more.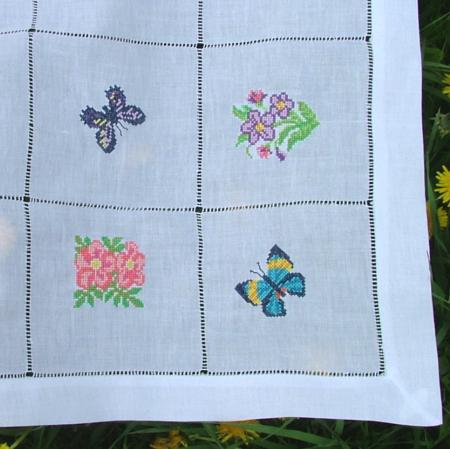 Like all our multi-colored designs, both the Small Flowers and Butterflies have color cards. However, because they are cross-stitch designs, feel free to the change colors to your taste. The same flower can be made blue, or pink, or gold. This will greatly increase the number of possibilities.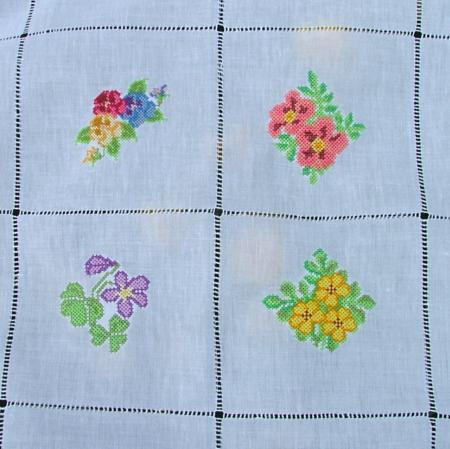 To stabilize the fabric, we used water-soluble mesh. It supports the fabric well and is easy to remove, making the finished tablecloth light and neat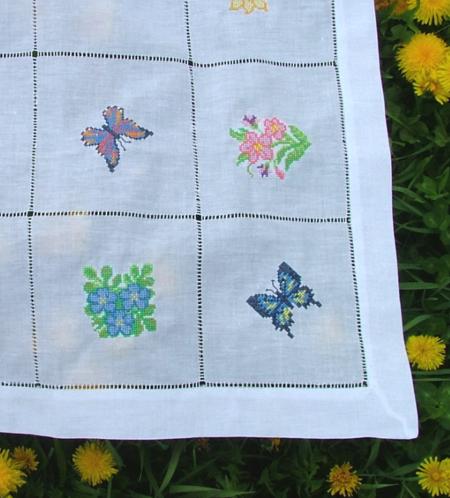 We hope that you liked our idea and will come up with many of your own!
Back to the Projects Page