T-Shirts with FSL Celtic Inserts
The designs from the FSL Celtic Knotwork Set can be embroidered as free-standing lace and then sewn on onto your project, or they can be embroidered as applique.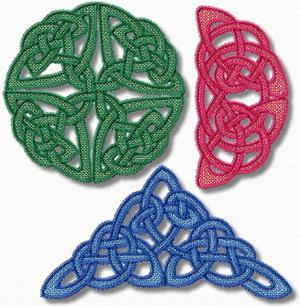 Making Free-Standing Lace
Step 1: Hoop 2 layers of water soluble stabilizer.
We recommend light fabric-like stabilizers, also called mesh, such as Vilene, which dissolve in warm water very quickly. Film-like water soluble stabilizers, such as Solvy , are not suitable for this purpose.
Step 2: Embroider the designs. To get two-sided embroidery, use the same thread in the needle and in the bobbin.
Step 3: Cut the designs out. Neatly trim the excess stabilizer. Place under warm running water to wash away the remainder.
Press between your hands while the designs are still wet to squeeze water out of them
and lay flat to dry between two towels.
Press with steam.
Step 4: When attaching the FSL parts to fabric, use a zig-zag stitch and the same thread with which you embroidered the design both for the needle and for the bobbin.
Making the FSL Applique
These designs can also be embroidered as applique. We embroidered two T-shirts.
Step 1: Hoop the fabric with a layer of water-soluble mesh. Start embroidering. The machine will embroider the outline of the design and stop.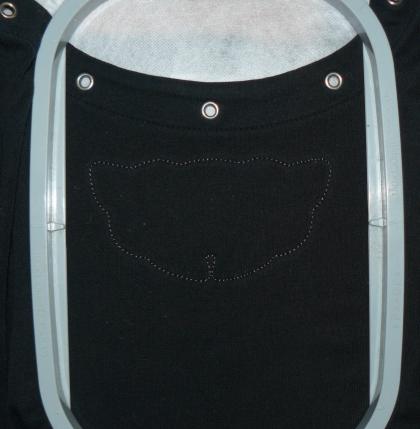 Step 2: Using a pair of sharp scissors, cut away the fabric inside the outline. Be careful not to cut through the mesh.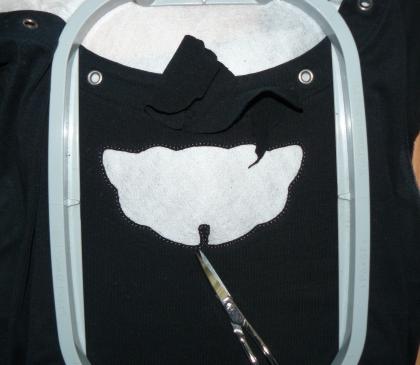 Step 3: Return the hoop to the machine and finish the embroidery. Cut away the excess stabilizer, then wash away the remainder.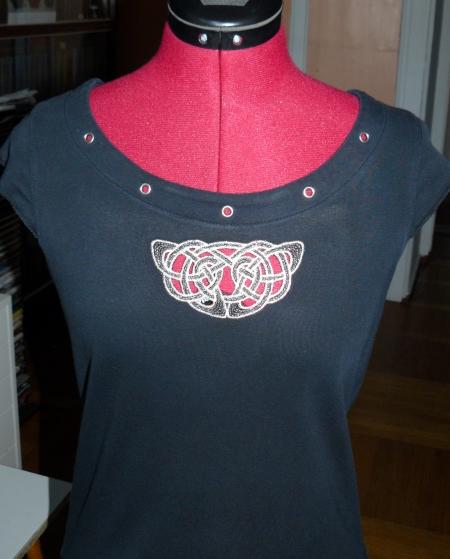 This is a T-shirt with another design from the set.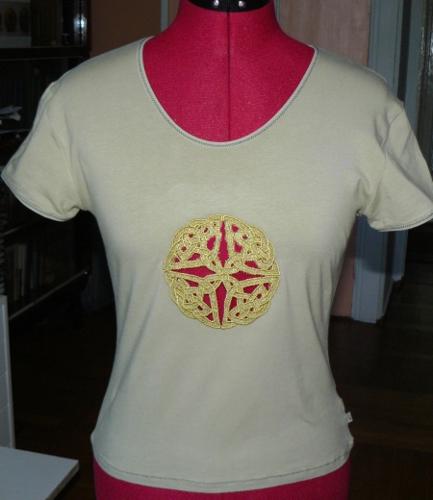 Happy Embroidering!
Back to FSL Celtic Knotwork Set
Back to the Projects Page