This is the quilt I made for the Hoffman Challenge 2007. The quilt is a part of the challenge's travelling collection. If you come across it in exhibitions at quilt and other fiber guilds, shops, museums, and textile shows, please let me know your opinion. I would be very interested in hearing from you.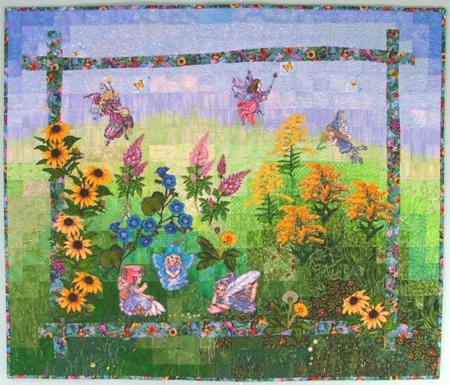 Click to enlarge
The finished size of the quilt is 36" x 42".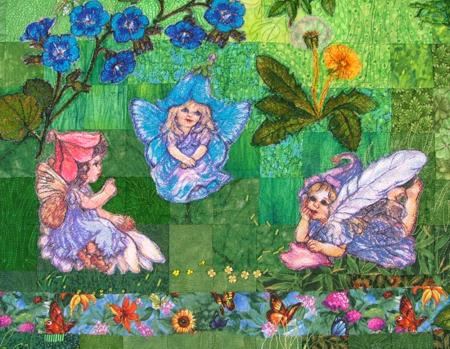 The background was pieced out of 2" x 2" squares cut out of green and blue fabrics.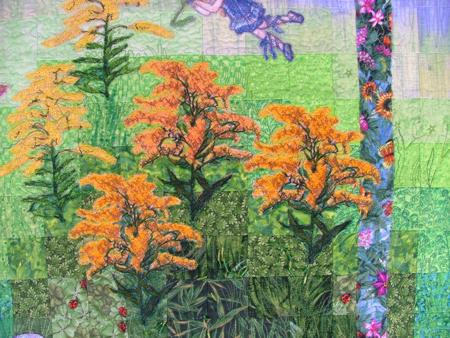 The challenge fabric was used to make a wavy frame for the scene. I placed a piece of the fabric on Steam-a-Seam2 fusible adhesive, then cut out four long wavy strips. The strips then were placed onto the pieced top.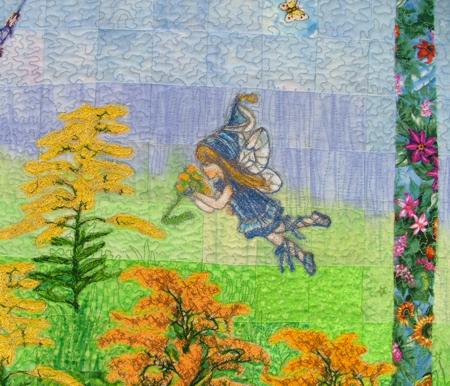 All characters and flowers were embroidered on organza with water soluble mesh (Vilene). After the embroidery was finished and the mesh rinsed away, I cut away the excess organza and placed the figures onto Steam-a-Seam2.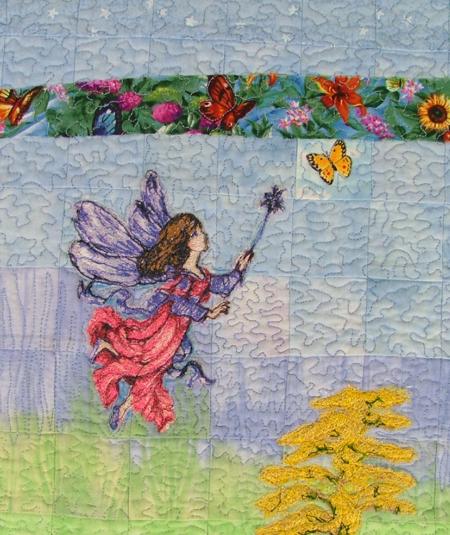 Then I put together a meadow with flowers and fairies. I actually embroidered all the fairies from the Magic Fairies, Little Fairies I and Little Fairies II sets, but after playing around, ended up using only six of them. There were also extra flowers left over. When I was satisfied with the arrangement, I ironed all elements to attach them to the quilt top, as required by the Steam-a-Seam directions.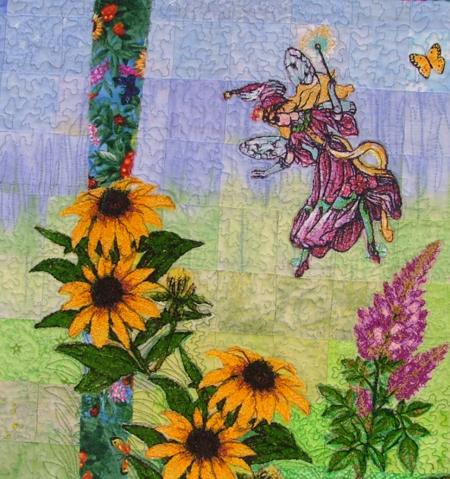 After this, I quilted all over the quilt in a free-motion style. I used 12/80 quilting needles and 40-weight thread. There are also some places on the meadow where I used 12-weight thread. This heavy thread was in the bobbin and I quilted from the back of the work.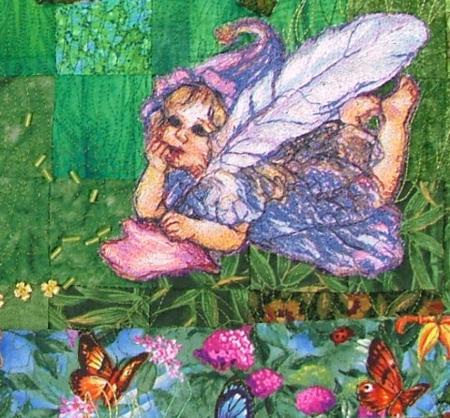 The quilt has a rectangular shape and is finished with binding.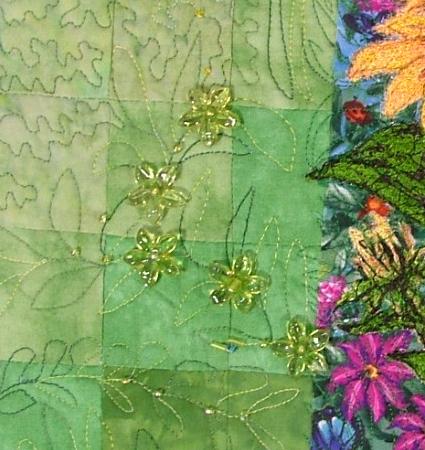 I then additionally embellished the top with small beads in different shapes and colors to add just a little bit of "fairy" sparkle.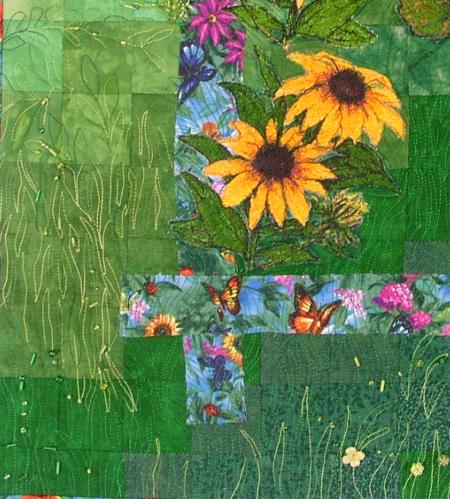 I hope that you liked my idea and will come up with many of your own.
Back to the Projects Page