Outfits for Tonner 16-inch Fashion Dolls
The Jacket and Dress Outfit and Summer Outfit for 16-inch fashion dolls are made in a technique which imitates the knit jersey material. You can easily mix and match items from both sets to great effect. Here we show you some of our ideas.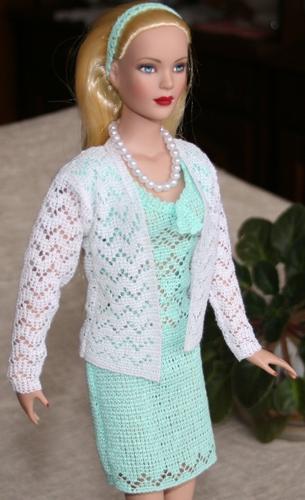 You can embroider the items in any color you like, allowing for countless possibilities. You are only limited by the color range of thread in the store.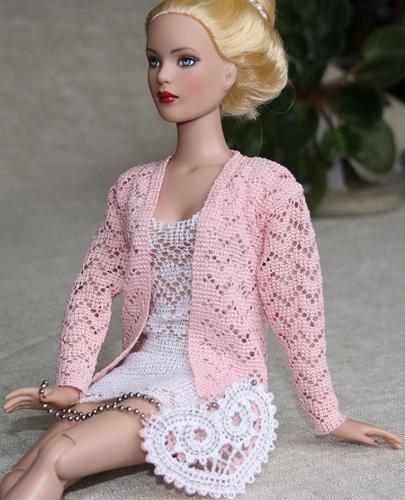 A white dress and pale pink jacket look very romantic. The shoulder bag is made using designs from the FSL Battenberg Miniature Set.
.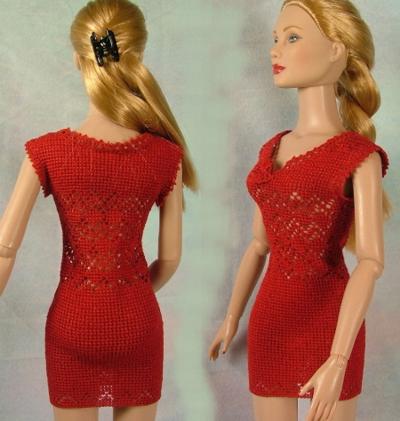 The same dress in hot red is good for the disco. However, in combination with a black jacket the outfit will look more formal. A small black dress is a must-have for every wardrobe, dolls included.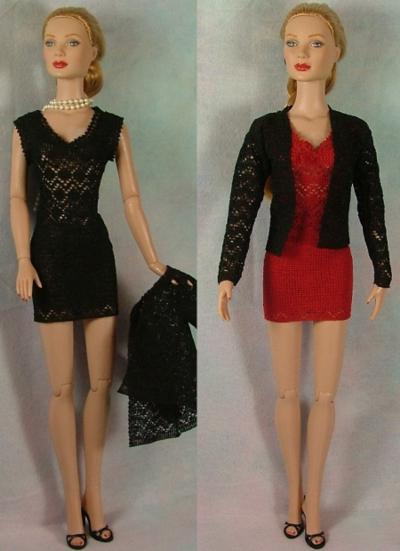 The items from the second set, Summer Outfit, consists of a skirt, a bolero jacket and a top. All these items can be mixed and matched with the items from the first set.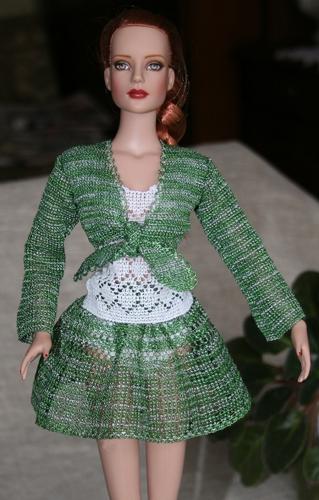 On this photo, the doll is wearing the skirt and top from the Summer Outfit and the jacket from the Jacket and Dress Outfit.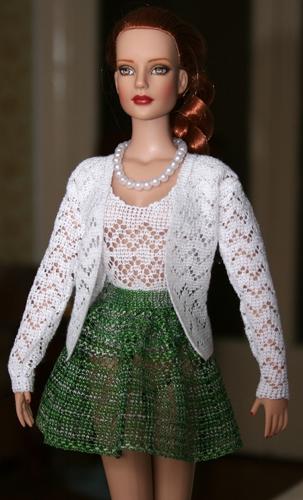 On this photo we combined the dress and the bolero jacket from both sets.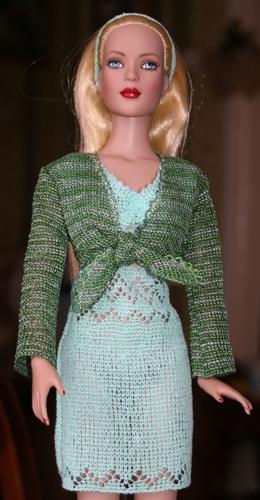 The jacket and the top look great with pants.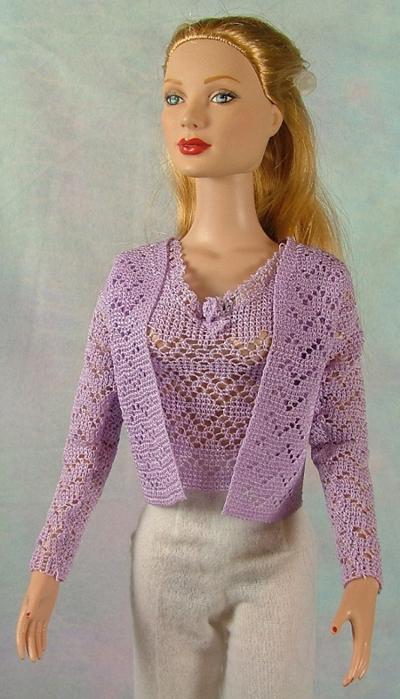 We hope that you liked our ideas and will come up with many of your own.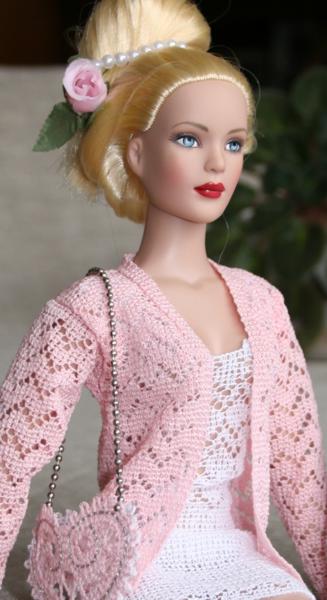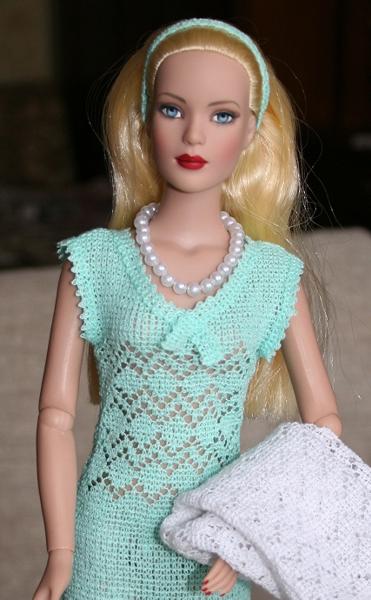 Happy embroidering!
Back to Projects page