Christmas Greeting Card with Santa
For this Christmas card we used the Santa Claus design for the large hoop. Though easy to make, the card is very attractive and makes a great keepsake.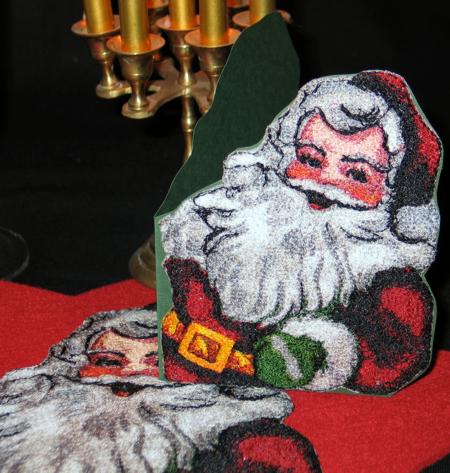 You will need a piece of cardstock about 11" x 6 1/2" and universal (paper and fabric) glue. For embroidery, you will need a piece of organza and water-soluble mesh.
Step One: Hoop the organza with 2 layers of water-soluble mesh. Embroider the design.
Note: Organza and mesh are rather thin and slip easily in the hoop. To hold the fabric more tightly, wrap the long sides of the hoop with strips of muslin.
Wash out the watersoluble mesh. Air dry the embroidery. Cut away the excess organza. Press the embroidery with steam.
Step Two: Fold a piece of cardstock in half. Press the fold line to make a crease.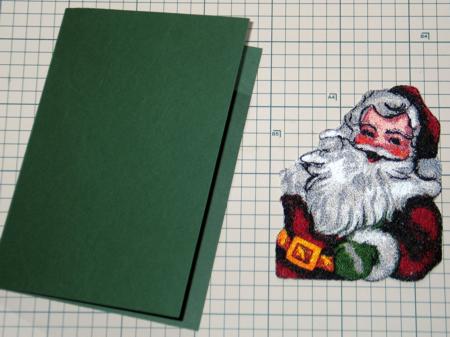 Step Three: Unfold the card. Place some glue on the back of the embroidery. Place it in the lower left corner of the front of the card, close to the crease. Press with hands. Place under a press for some time to let the glue dry. Note: The drying time depends on your glue. Read the manufacturer's instructions.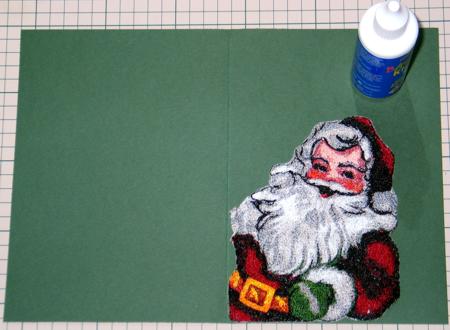 Step Four: After the glue has dried, fold the card and cut away the paper around the embroidery.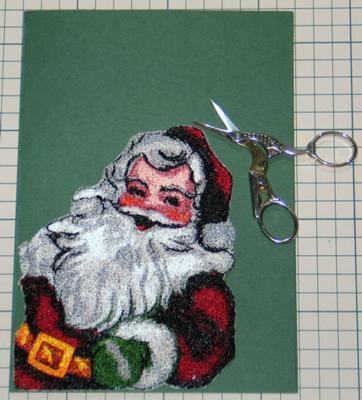 Do not cut the paper on the crease. When unfolded, the card will look like this: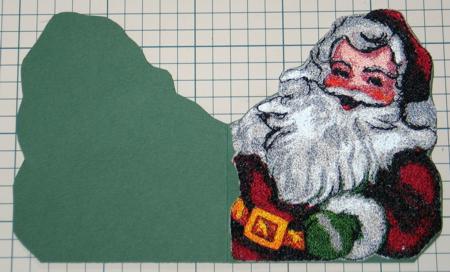 The Santa Claus design is available in three sizes. We used the design for the mega hoop to make the star decoration. It can be placed on a table or used as a wall-hanging.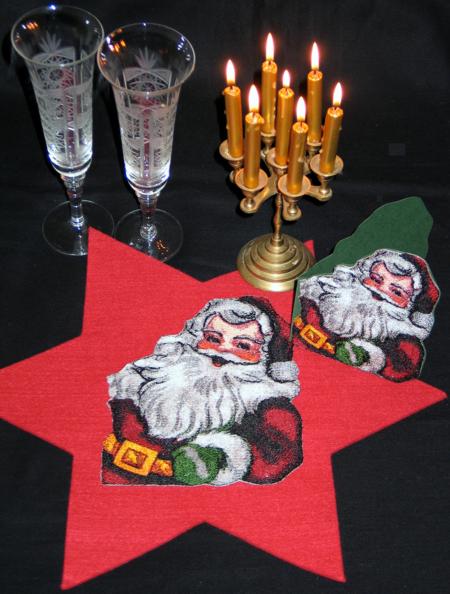 Happy Embroidering!
Back to Santa Claus
Back to the Projects Page