Tissue Box with Lady-Bug Embroidery
This is an easy summer project to add an extra decorative touch to the kids' room. It also makes a unique gift.
You will need self-adhesive wool felt (available in some craft stores; you can also use regular felt and glue), self-adhesive stabilizer, a box of tissues, a piece of self-adhesive Velcro-tape and the photo-stitch designs from the Ladybug Set.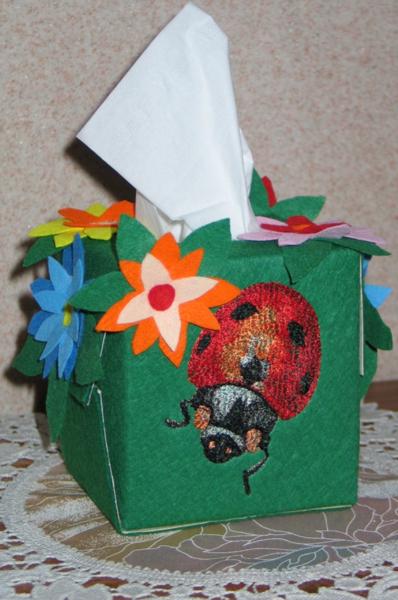 We started with a regular square tissue box.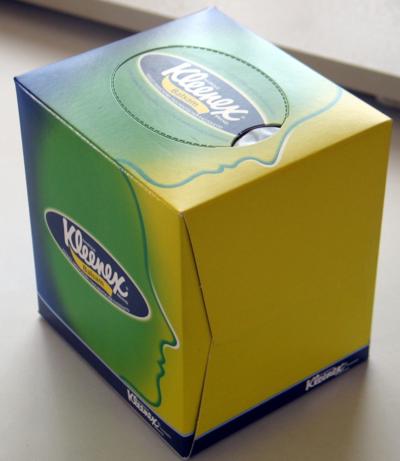 Unfold the box. Place the tissue aside for a while.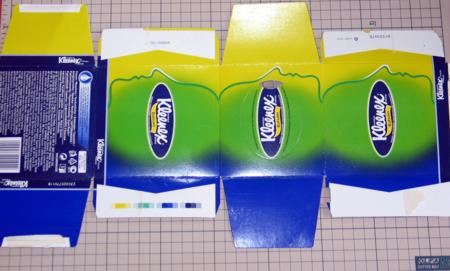 Place the self-adhesive felt on the working table, face down and the protective paper up. Place the unfolded box over the protective paper, face down. Trace the outline of the box, including the hole in the top of the box.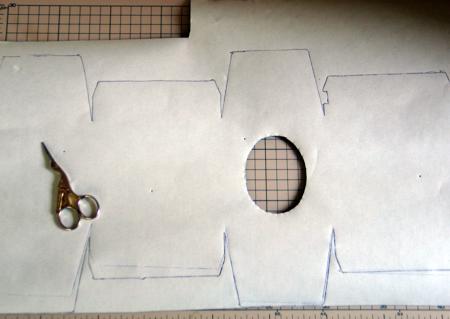 Cut out the box pattern. Remove the protective paper from the back of the pattern and glue the felt onto the cardboard.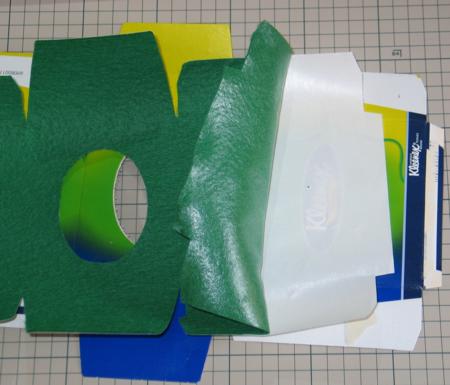 Hoop a piece of self-adhesive stabilizer. Remove the protective paper inside the hoop.
Decide on which panel you would like the embroidery. Glue the panel to the stabilizer. Make the embroidery.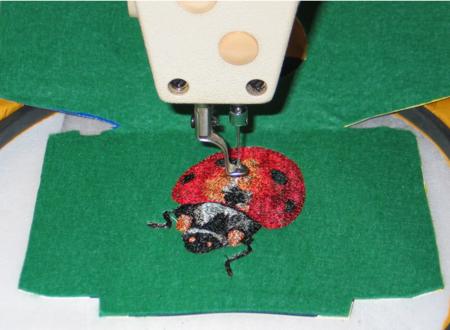 Fold the box back. The creases on the carbord lining will help fold it correctly. Adhere two pieces of Velcro to the cover.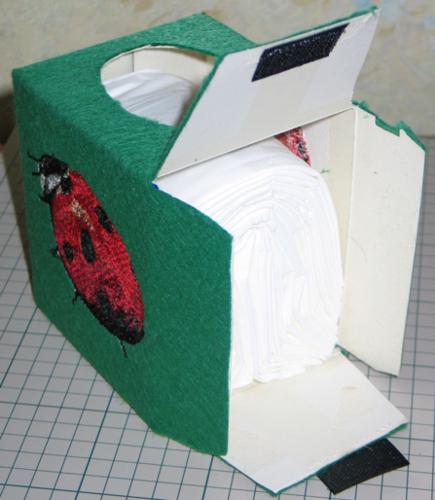 Out of pieces of felt, cut out leaves and flowers. Either glue or stitch them together.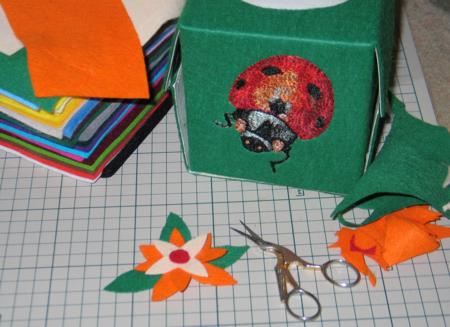 Either glue or stitch the flowers to the box.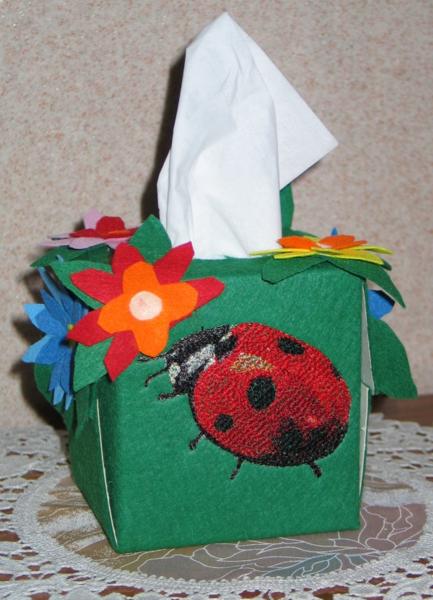 Place the tissues in the box. It's now ready. Enjoy!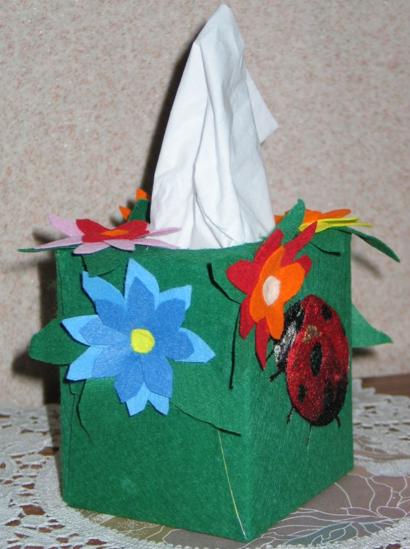 We hope that you liked our idea and will come up with many of your own.
Back to the Projects Page