This beautiful summer table runner is a real eye-catcher, and what's best, you can make it quickly and easily. It took us a weekend to finish it, embroidery and all.

We used the applique designs from the Rose and Leaf Applique Set.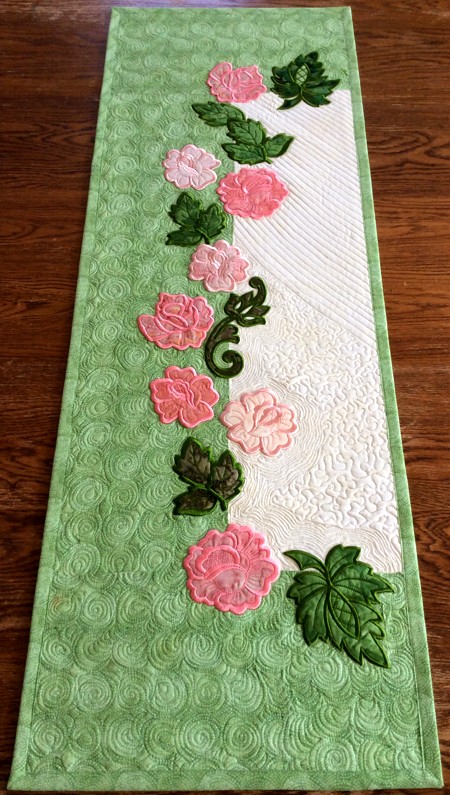 The finished size of the tablerunner is about 15" x 44". We used 1 yard of green patterned fabric, about 1/4 yard of light cream fabric and scraps of pink, rose and green fabrics for the applique. You will also need low-loft batting and fabric for the backing (about 17" x 46").

For applique you can use light- to medium-weight iron-on cut-away stabilizer. If you want your applique to stand out, you can use either polyester felt or low-loft batting instead of the stabilizer.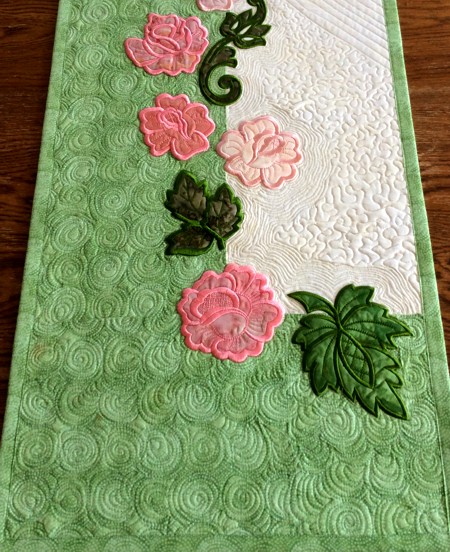 For the convenience of hooping, we cut the parts out a little bit larger than the final product will be.
Out of the cream fabric, cut a rectangle measuring 8 1/2" to 9" wide by 29" long.

Out of green fabric, cut a rectangle measuring 8 1/2" to 9" wide by 29" long and two rectangles measuring 7 1/2" wide and 17" to 18"long.

Out of the rest of the green fabric, cut out the binding: you'll need 3 strips 2 1/2" wide and as long as the width of the fabric (40-42").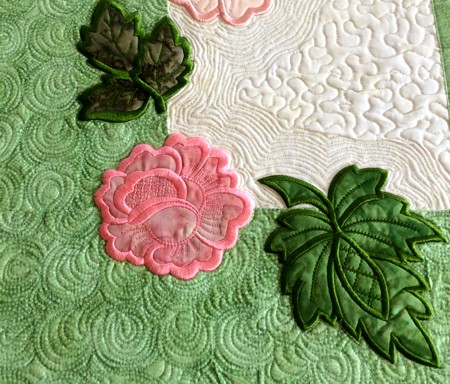 Assemble the top as shown on the diagram below. Seam allowance is 1/4".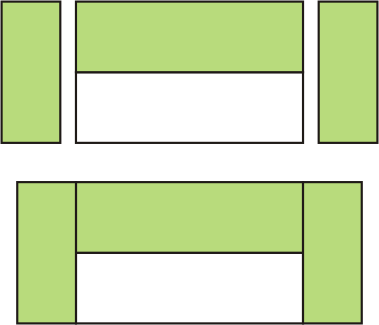 Print out snapshots of the Rose Applique designs. Arrange them on the top in a semi-circle over the border between the two contrasting fabrics.

Make the embroidery either on iron-on cut-away stabilizer, felt, or low-loft batting. Whichever you use, cut it away after each fragment.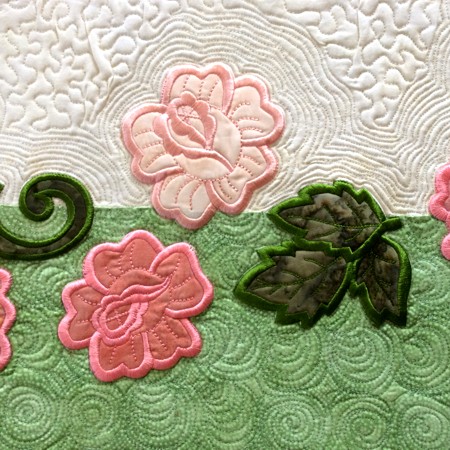 After the embroidery is finished, make a sandwich out of the backing, batting and top, and pin all three layers together. Quilt in a free-motion style. Press with heavy steam. Square the piece and cut it to the final size. Finish the raw edges with binding.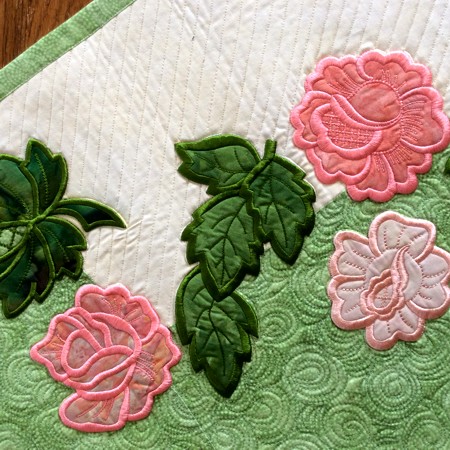 The table-runner is finished. Enjoy!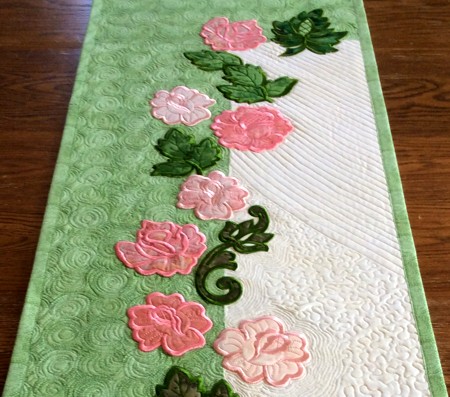 We hope that you liked our idea and will come up with many of your own.
Back to Rose and Leaf Applique Set
Back to the Projects Page