In-the-Hoop Panties for Barbie
These are instructions on how to embroider the Panties for Barbie doll.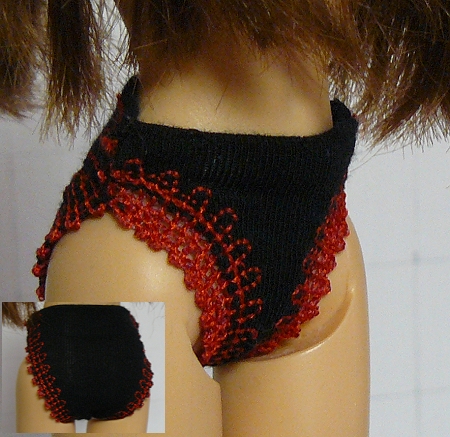 You will need water soluble mesh, embroidery threads and scraps of stretching fabric, knit or jersey. You can use old t-shirts.
Step One: Hoop 1-2 layers of water soluble mesh. Place a piece of stretching fabric over the hoop. Start the machine. It will embroider the outline of the panties and stop.
Step Two: With a pair of sharp scissors cut away the fabric close to the stitches. leave about 1/2" over the waist line as shown on the picture below.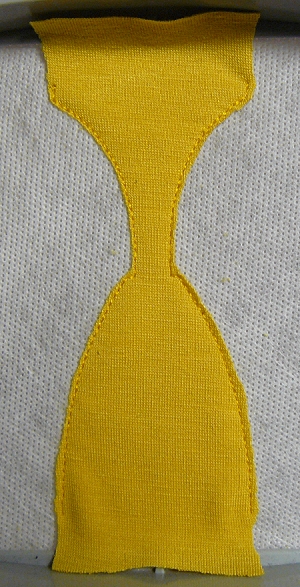 Step Three: Return the hoop into the machine and finish the embroidery. The second color will embroider the lace. You can choose the matching or contrasting color.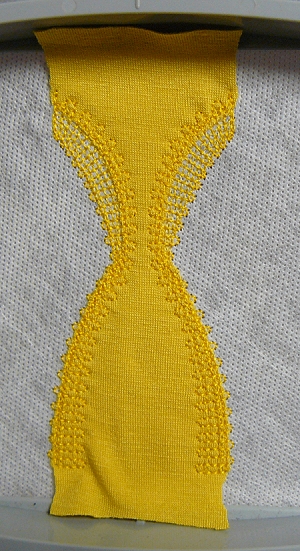 Step Four: Cut away the excess stabilizer. Wash away the remainder. To dissolve the stabilizer completely, keep the working piece in a bowl with luke warm water for about an hour. Change the water a couple of times.
Spread neatly on a flat surface and leave to air dry.
Step Five: Fold the panties right side inside, align the sides and hand sew them together. Fold the the fabric on the waist line back and hemstitch in place.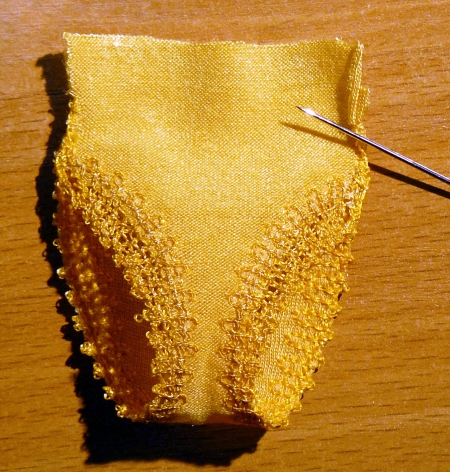 The panties are ready. Enjoy!
Happy Embroidering!
Back to Panties for Barbie