Freestanding Flower Applique
This freestanding applique flower has a fashionable Art Nouveau look that makes it great for a variety of uses around the house. We used it to make a small doily.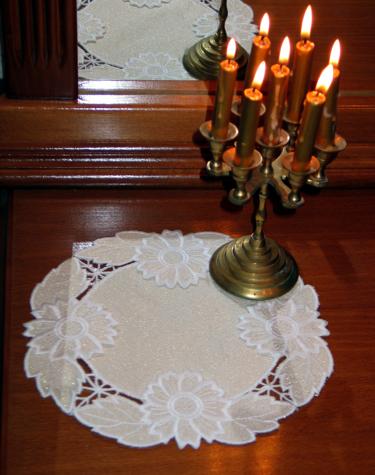 The finished size of the doily is 9" in diameter.
Here are instructions on how to embroider the freestanding applique. You will need watersoluble mesh and a piece of fabric.
Step One: Hoop 1-2 layers of watersoluble mesh. Start the mechine. It will embroider the outline of the flower and stop.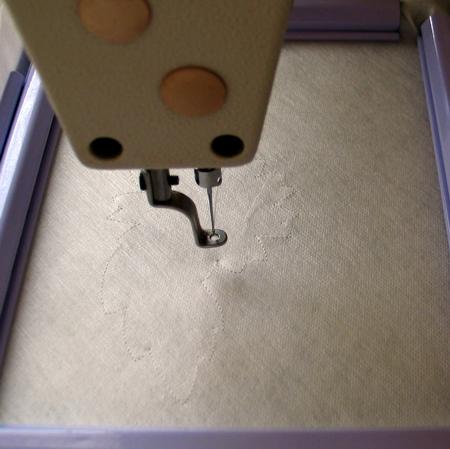 Step Two: Cover the outline with a piece of fabric and start the machine. It will embroider the same outline on the fabric and stop.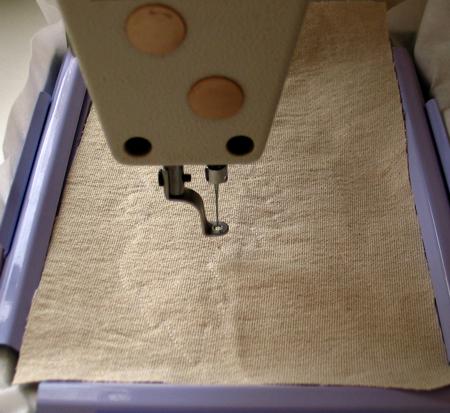 Step Three: With a pair of sharp scissors, cut away the excess fabric around the outline as close to the stitches as possible. Be sure not to cut through the stitches.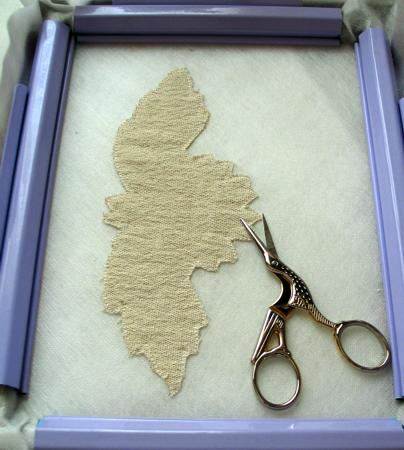 Step Four: Return the hoop to the machine and finish the embroidery.
Step Five: Cut away the excess stabilizer. Rinze away the remainder. Leave the embroidery to air dry. Press with steam.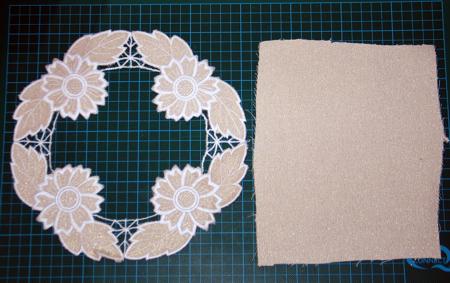 For the doily, you will need to embroider the design 4 times.
Place the designs in a circle and manually stitch them together.
Place the flower circle over a piece of fabric and baste in place.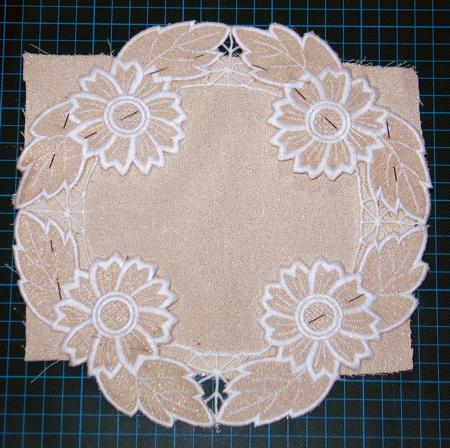 Using dense zig-zag and the same thread with which you made the embroidery, stitch the flower circle to the fabric along the line shown in red.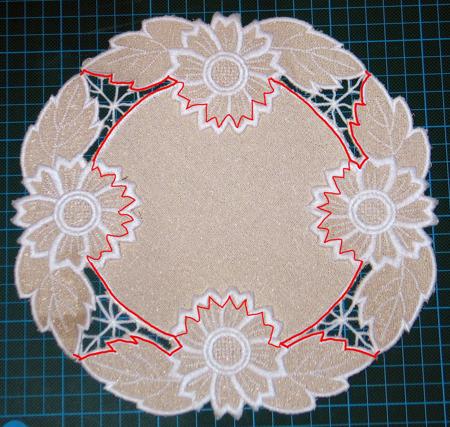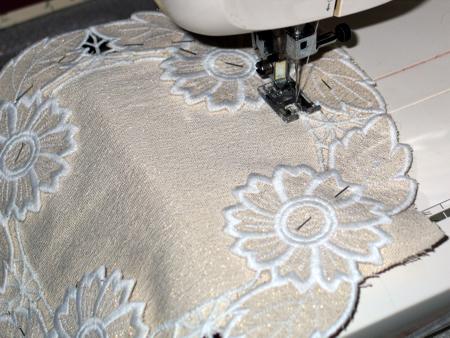 Cut away the excess fabric close to the stitches.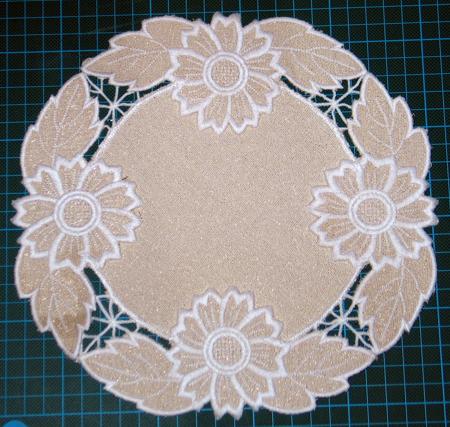 The doily is ready. Enjoy!
Happy embroidering!
Back to Freestanding Flower Applique
Back to the Projects Page