Southwestern Motif Applique Set
The Southwestern Motif Applique is a design available in 2 sizes. The design is easy to embroider and it looks great in modern garments. The motifs are great for quilts and other household items. They also look very stylish on clothes.
On this page, you can read about how to make this applique and see some T-shirts with these motifs.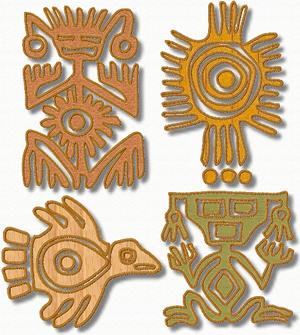 Step One: Hoop your base fabric (the fabric on which you are making the embroidery) with cut-away mesh stabilizer. Thread the needle with embroidery thread. Start embroidering. The machine will embroider an outline of the shape and stop.
Step Two: Place a piece of fabric over the outline, and start the machine. It will embroider the outline of the same shape again and stop.
Step Three: With a pair of sharp scissors cut away the excess fabric as close to the outline as possible.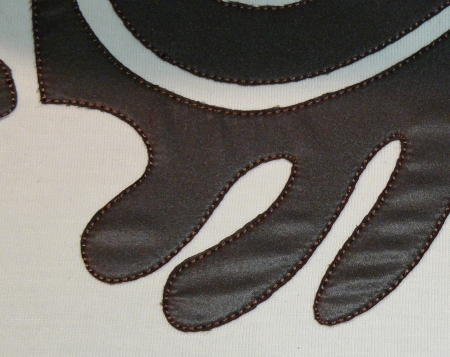 Step Four: Return the hoop to the machine. Finish the embroidery. Change threads if needed.
When embroidering on light fabrics, knits or jersey, stabilize them with "No-Show" mesh or similar stabilizers. The mesh is light-weight, soft and practically invisible, but will keep the shape of both the embroidery and your blouse.
This blouse is decorated with a motif for the large (5"x 7") hoop.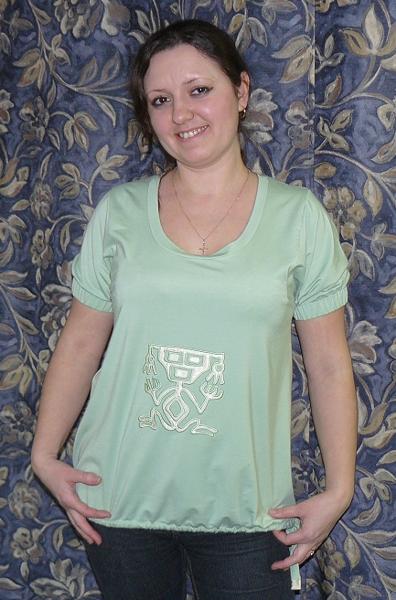 This small T-shirt for a young woman features a design for the mega (8"x 10") hoop.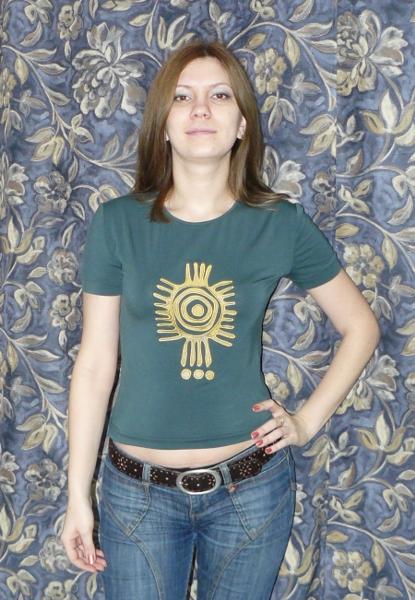 Those who have machines with 10" x 12" hoops can use the designs for the commercial hoop.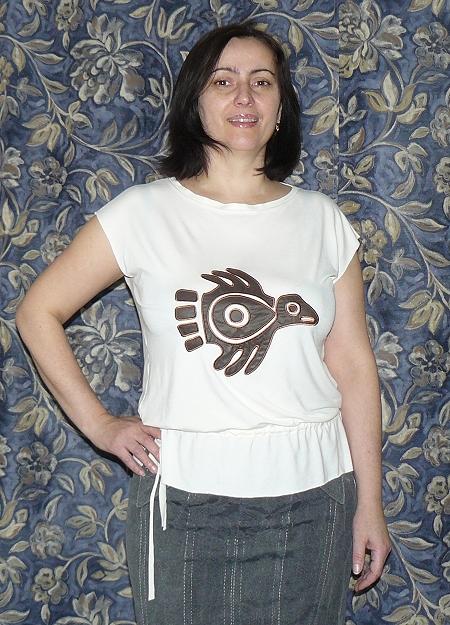 This very simple T-shirt uses the applique for the 10" x 12" hoop on the back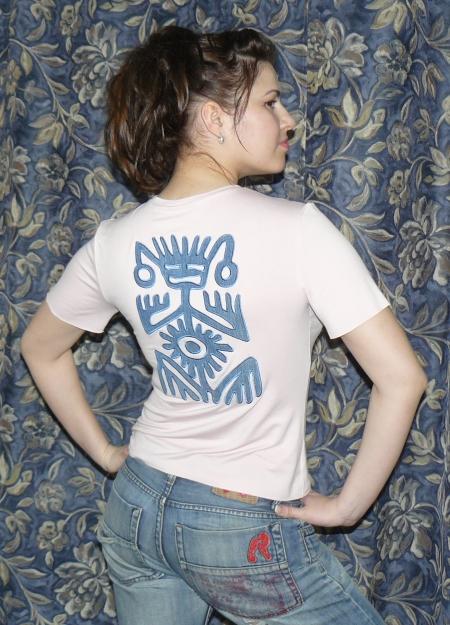 We hope that you liked our ideas and will come up with many of your own.
Happy Embroidering!
Back to Southwestern Motif Applique Set
Back to the Projects Page