Embroidered Fridge Magnets
Many photo-stitch embroidery designs can be turned into refrigerator magnets to embellish your kitchen. The project is simple to do, but provides a unique touch, and embroidery fridge magnets make great gifts.
You will need a magnetic sheet or a piece of magnetic tape, organza, watersoluble mesh and embroidery threads. On our refrigerator below, you can see the following designs: Imperial Tea Roses, Red Currant, and Oranges.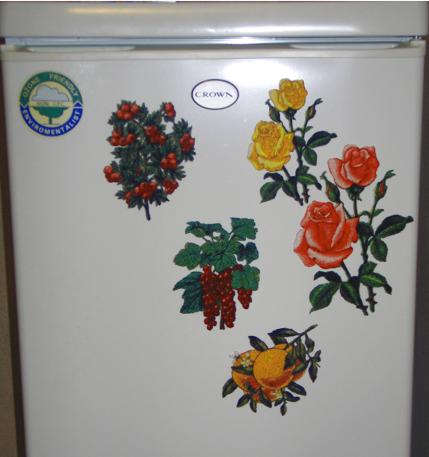 Hoop a layer of organza with 2 layers of watersoluble mesh. Embroider the design and cut away the excess materials.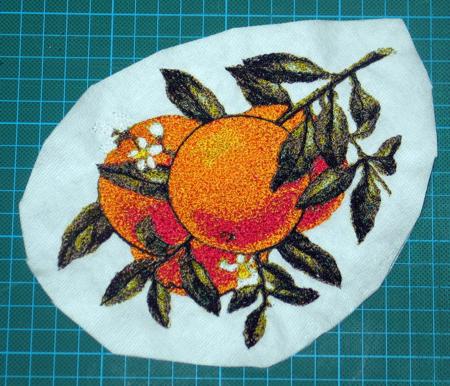 Rinse away the watersoluble mesh.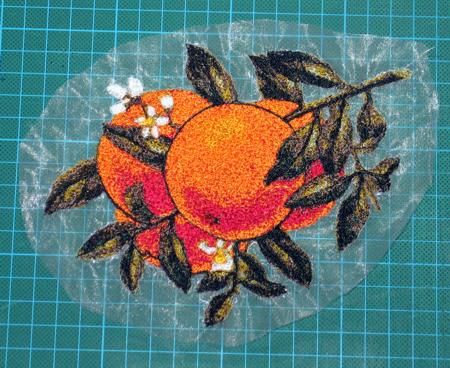 Cut away the organza as close to the embroidery as possible.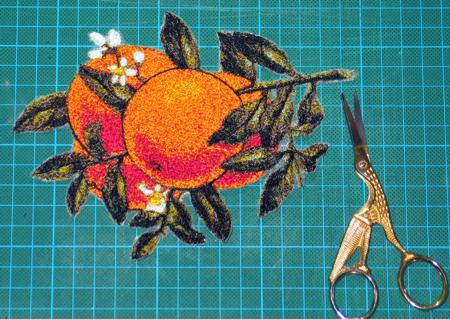 Using a soldering iron or hot craft knife, burn away the remaining organza threads. Take care not to burn the embroidery.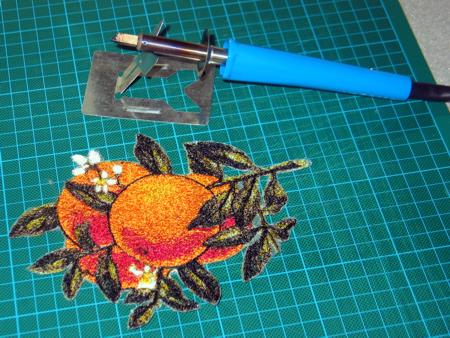 Press the embroidery with steam. Adhere a piece of magnetic tape to the back.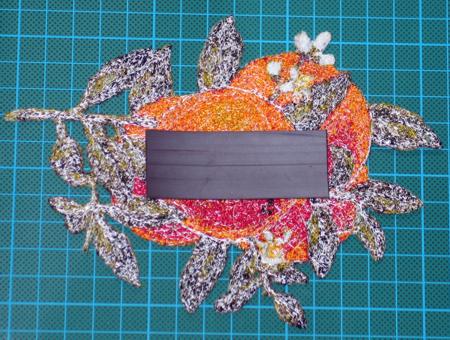 The fridge magnet is ready. Enjoy!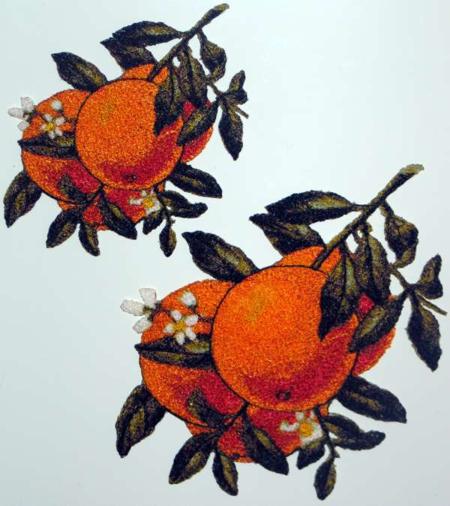 Happy Stitching!
Back to Oranges
Back to the Projects Page