Autumn-themed Greeting Cards with Leaf Embroidery
These autumn-themed greeting cards are fun and easy to make. The embroidery gives them a unique touch that is sure to make them a treasured keepsake.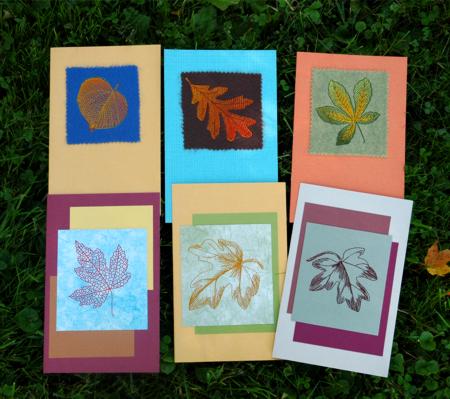 We made two types of cards - with redwork leaf embroidery made on paper and satin-stitch embroidery made on craft felt.
For the project, you will need cardstock of assorted colors, color paper of assorted colors, pieces of felt, large enough to be hooped in a 4 x 4 hoop, a glue stick, and self-adhesive and light-weight tear-away embroidery stabilizers.
Cards with Embroidery on Paper
For these cards we used the redwork designs from the Autumn Leaves Set.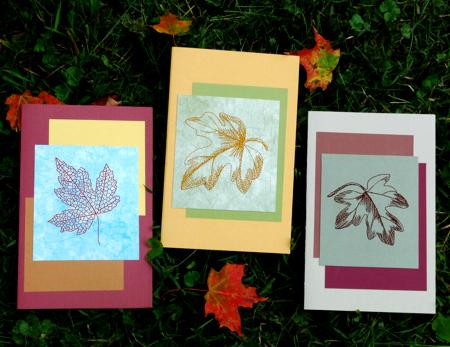 Step One: Out of a cardstock, cut a piece measuring of about 4" x 5" to fit into the hoop 4" x 4". The color choice is up to you.
Step Two: Hoop a piece of self-adhesive stabilizer. Remove the protective paper. Stick a piece of cardstock onto the stabilizer.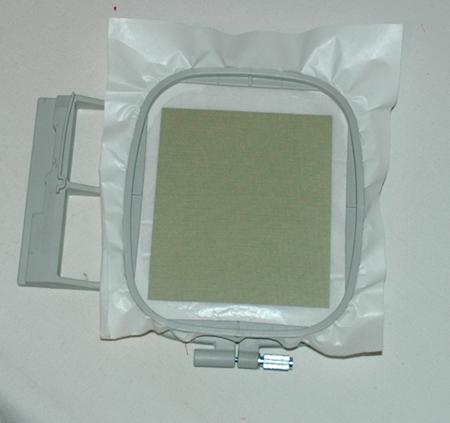 Step Three: Make the embroidery of a redwork leaf. Choose whichever color of thread that best fits the color of the cardstock. We have pale blue cardstock which we embroidered with golden brown threads.
After the embroidery is finished, cut away the excess stabilizer. Cut the piece with embroidery to a size of 4 1/2" x 4 1/2".
Step Four: Fold a sheet of cardstock (8 1/2" x 11") in half widthwise. We chose yellow cardstock.
Out of colored paper, cut a piece of about 4" x 6". We used light green paper.
Step Five: Glue the light green piece onto the yellow cardstock.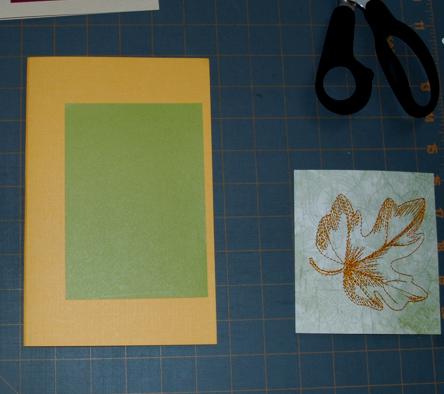 Glue the embroidered square over the green piece. The first card is ready!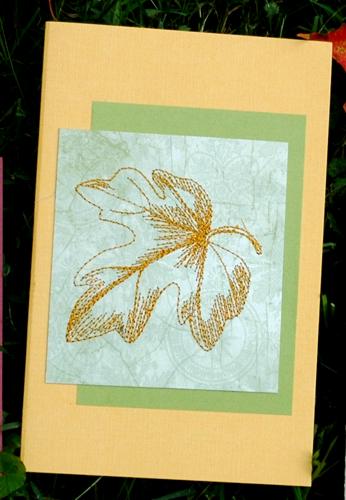 The other two cards are made in a similar way.
For the second card, make the embroidery. Cut the cardstock with embroidery to 4" x 4". Out of colored paper cut two 4" x 4" squares.
Glue the first square onto folded cardstock in the lower left corner.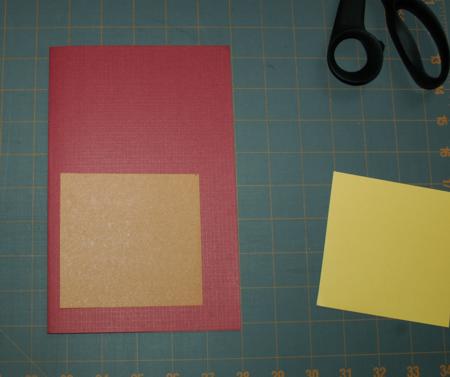 Glue the second square in the upper right corner.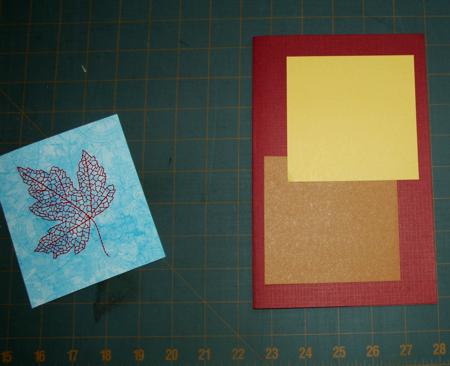 Glue the embroidered square over the first two, in the center of the card.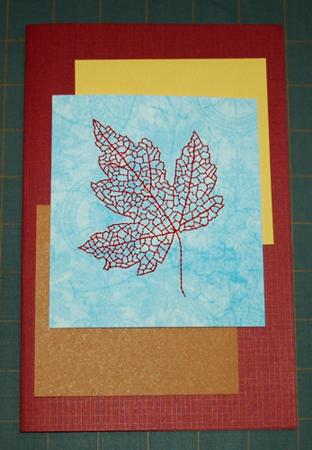 The third card is made like the second one, but the squares of colored paper are glued in slightly different positions.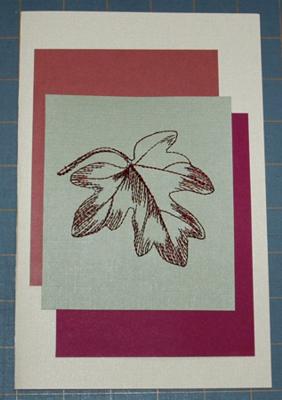 Cards with Embroidery on Felt
These cards are very easy to make. They feature satin-stitch designs from the Autumn Leaves Set.
Hoop a sheet of felt with tear-away stabilizer. Make the embroidery. Cut out squares measuring about 4" x 4". If you have scissors with fancy edges, use them.
Glue the cut-outs onto folded cardstock.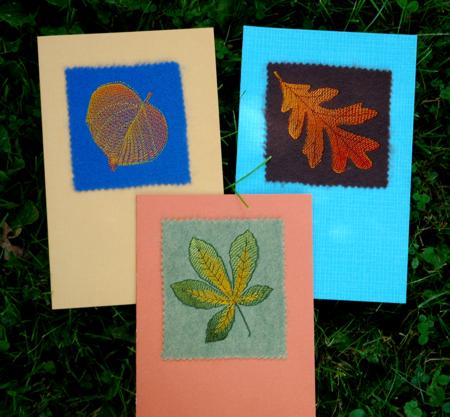 The cards are ready. Enjoy!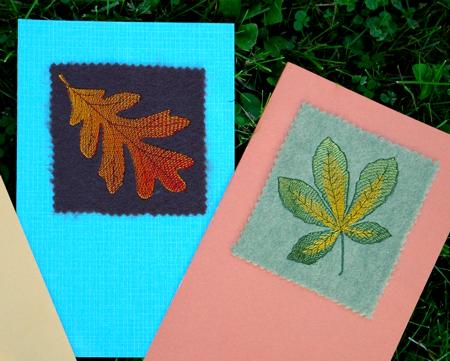 Happy Stitching!
Back to redwork Autumn Leaves Set
Back to Autumn Leaves Set
Back to the Projects Page