Owl
The Owl is a machine embroidery design in the satin stitch technique, it's available in 3 sizes.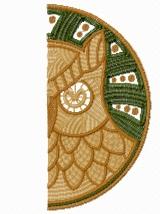 To make a circular embroidery you have to embroider the design twice - as it is and its mirror image. You will have to re-hoop the fabric.
The finished circle is great for framing or for a wall hanging, but can also be used for decorating clothes.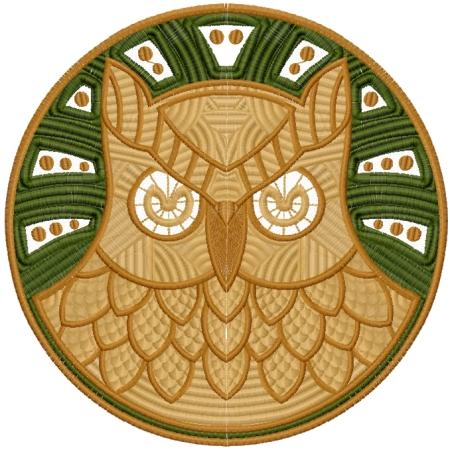 We used the design to give a stylish new look to an old summer jacket. This would work great for a zip-front sweatshirt
For the project we used an old linen-cotton summer jacket without lining and the design for larger (5"x 7") hoop.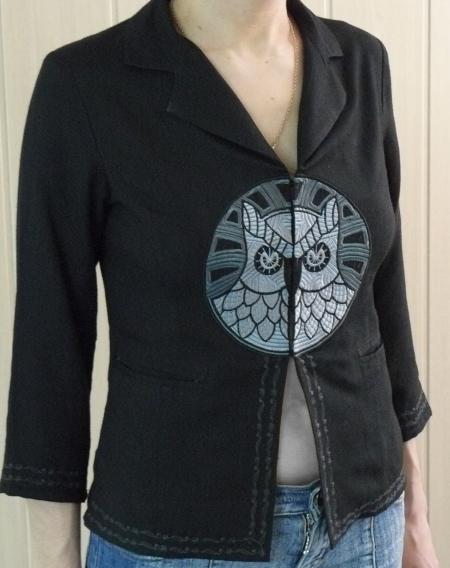 First fold out the facings of the front. If you have buttonholes stitched through the jacket and its facing, you will need to cut the fabric of the facing to make it unfold. Press.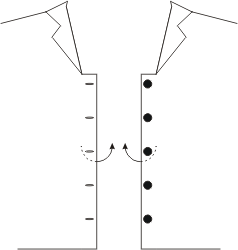 Mark the future edge of the front. It will be narrower than the original.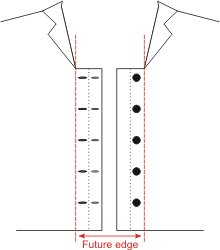 Mark the position of the embroidery and make the embroidery on both front parts.
Cut away the fabric 1 1/2" from the marked hem edges. Finish the raw edges with zig-zag.
Fold the fabric back along the previously marked future edge lines and press.
To fasten the folded fabric, use any decorative stitch from your machine and threads of matching colors.
Attach several hooks and eyes behind the embroidery.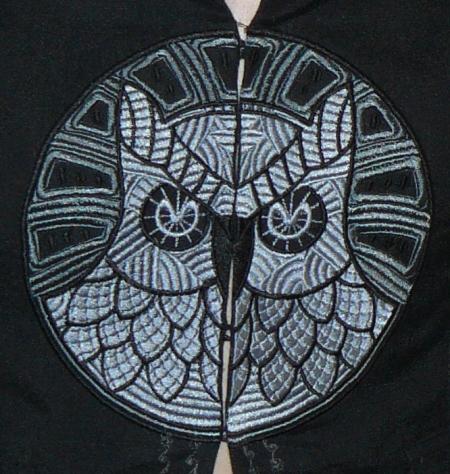 We do not offer any color card for this design. There are only 3 colors in it and you can choose colors in accordance with your project.
For our black jacket we chose grays and black.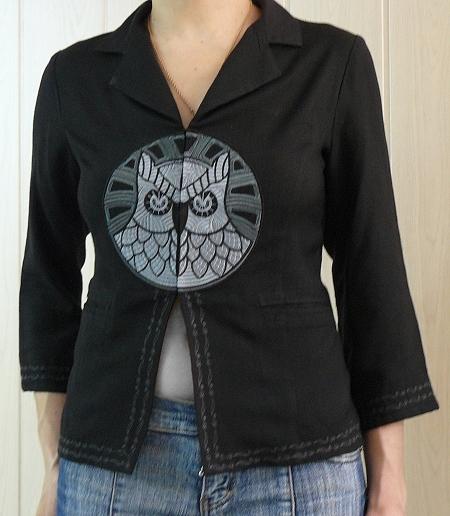 The jacket is ready. Enjoy!
Happy Embroidering!
Back to Owl
Back to the Projects Page