Quick Sweat Shirt Makeover
This project will take you no longer than 1 and a half to 2 hours. You'll get a beautiful seasonal sweat shirt, featuring the designs Autumn Wind and Leaf Blocks.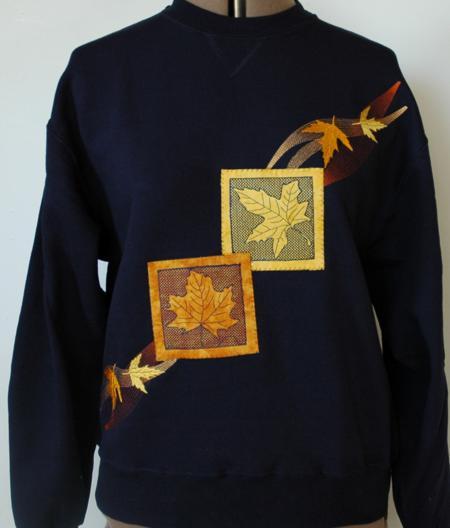 For the project, you will need a sweat-shirt (we used a navy blue one), 2 batiks (we used yellow and orange ones), light-weight cut-away stabilizer and Steam-a-Seam2 fusible web (you can use any other similar web or temporary fabric adhesive). The batik pieces should be large enough to be hooped in a 4" x 4" hoop,
Step One: Stabilize batiks with light-weight cut-away stabilizer and embroider two blocks from the Leaf Blocks.
We used navy blue threads to match the color of the sweat-shirt.
Step Two: Cut away the excess stabilizer around the embroidery. Trim the fabric around the embroidery to about 1/2".
Fold the raw edges back leaving about 1/4" border around the embroidery. Press.
Step Three: Make 2 print-outs of the Autumn Wind design.
Spread the sweat-shirt on your working table, front up. Position the embroidered squares and the paper print-outs on the sweat-shirt along a diagonal. The embroidered squares slightly overlap the Autumn wind designs on paper. The lower square slightly overlaps the upper square.
When you are satisfiered with the composition, pin the paper templates in place.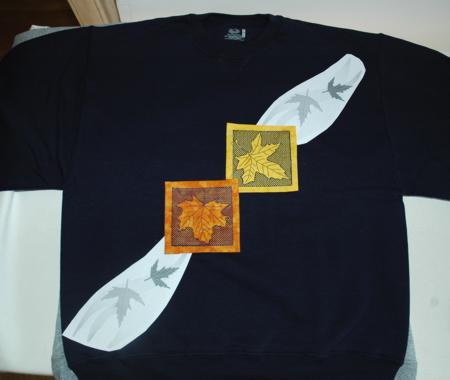 Step Four: Remove the squares. Make the embroidery of the Autumn Wind designs on the spots you marked for them. Use light-weight cut-away stabilizer.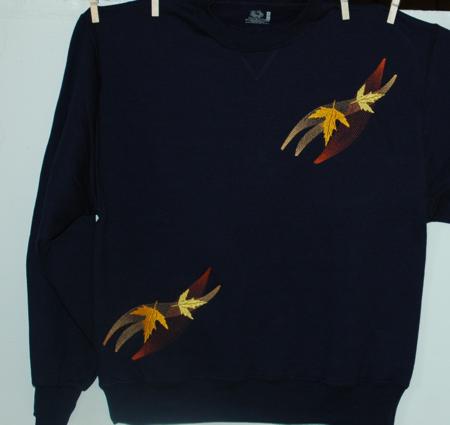 For the embroidery, we chose threads to match the batik colors.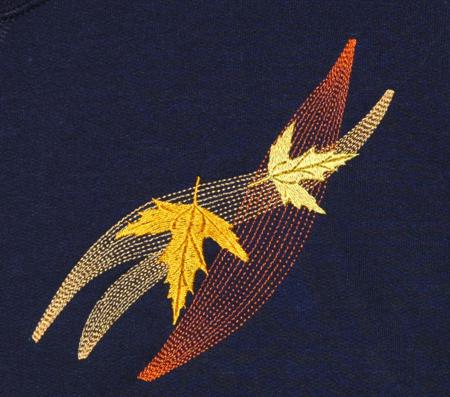 Step Five: Using Steam-a-Seam 2 or a temporary adhesive, adhere the squares to the sweat-shirt. Follow manufacturer's instructions.
Now, on your sewing machine, topstitch the squares to the sweatshirt. First, using a running stitch, sew over the embroidered edge of the square. Then, using a decorative stitch, sew over the edge of the square.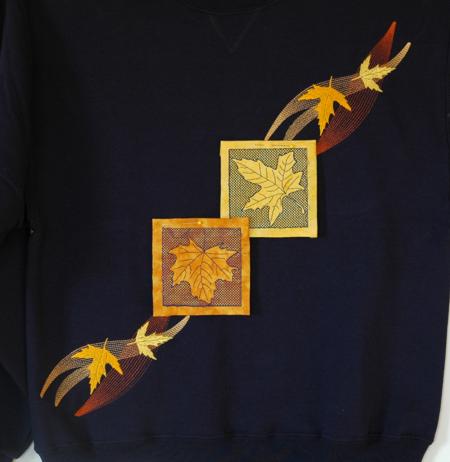 The sweat-shirt is ready. Enjoy!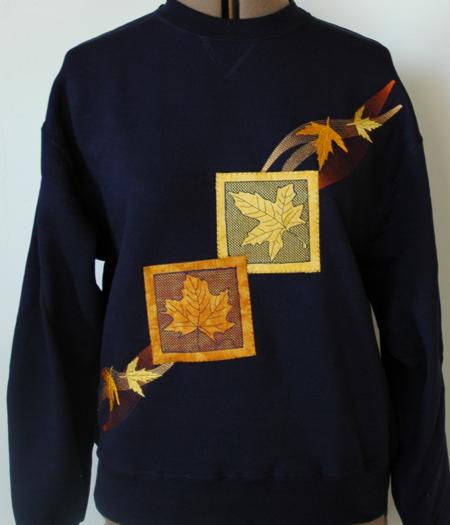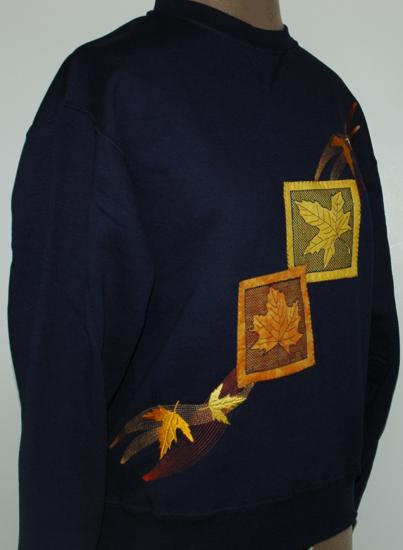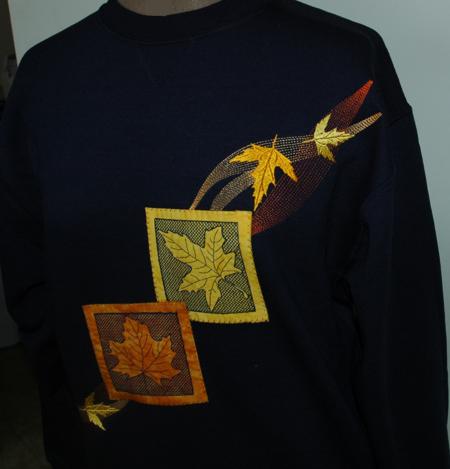 Happy Embroidering!
Back to Autumn Wind and Leaf Blocks.
Back to the Projects Page