Embroidered T-Shirt and Jeans for a Toddler
We used the designs from Little Gnome Set to embellish this outfit for a 3- or 4-year-old. It's a great project that's very quick and easy to make.
Some notes before we start. For children clothes, it's better to use embroidery polyester, as it's more durable. When washing, use warm water and set your machine to a gentle cycle.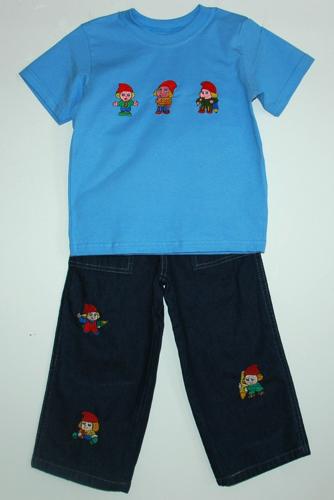 We started with a plain light blue T-shirt and a pair of blue jeans. Before embellishment, the outfit looks plain and rather dull.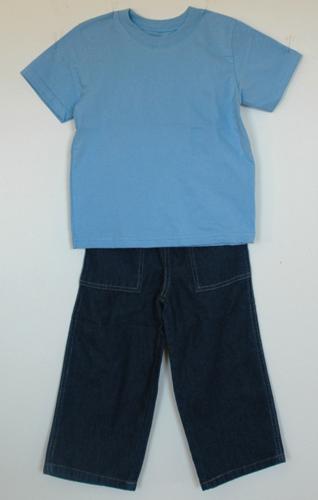 To embroider on the T-shirt jersey, we used fusible "No Show" Mesh stabilizer.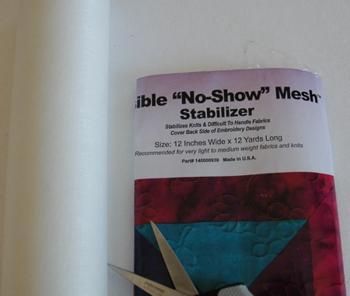 Cut out a piece of the mesh. Turn the T-shirt wrong side out. Fuse the mesh to the front of the T-shirt (from the wrong side).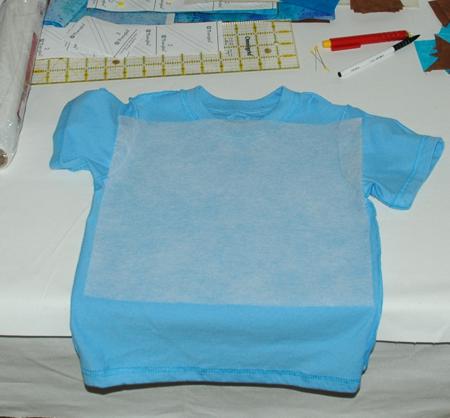 Turn the T-shirt right side out. Hoop it. Embroider the designs. We embroidered 3 gnomes in a row.
Cut away the excess stabilizer. The T-shirt is ready to wear.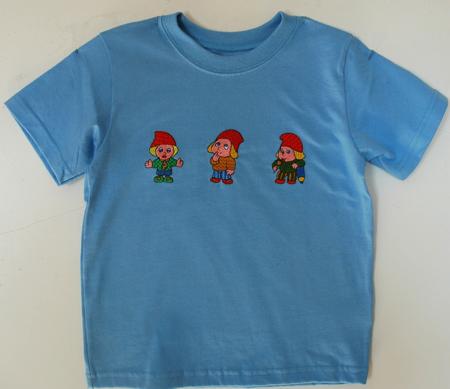 It's little more tricky to embroider the jeans. First, you will have to rip the inseams open. For stabilizer, we used light-weight tear-away fusible (iron-on) stabilizer.
Hoop the fabric.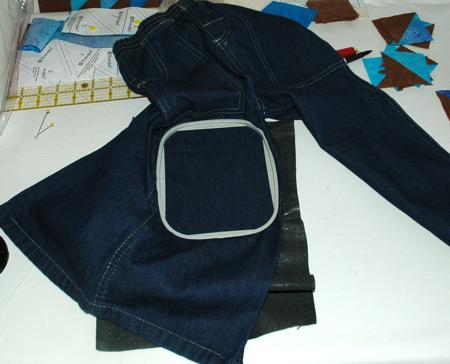 You can use the editing function in your machine to position the design wherever you want it in your hoop.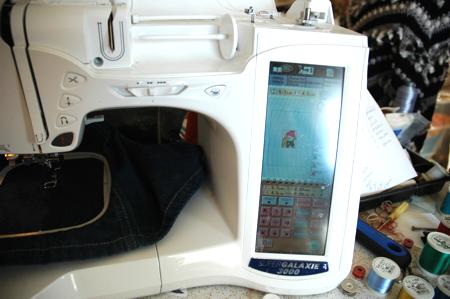 When the embroidery is finished, tear away the excess stabilizer.
Pin the jean halves together, wrong side out. Straight stitch the seam closed. Finish the raw edges with zig-zag.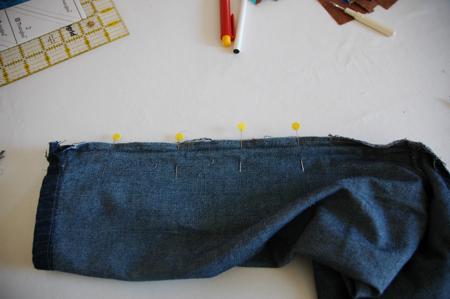 Turn the jeans right side out. The new outfit is ready!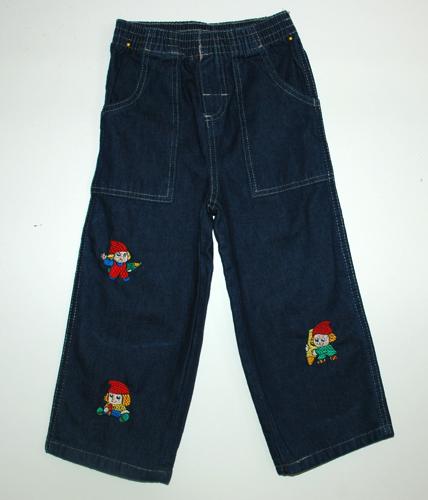 Happy Embroidering!
Back to Little Gnome Set
Back to the Projects Page