Works of Our Customers
This photo was sent in by Amy Yasunaga from Honolulu, Hawaii.
"My project turned out so beautifully I just had to share it with you. I worked on it for about 7 days here and there and as it took shape I loved it more and more."
The embroidery design used is The Starry Night by Vincent van Gogh.
Thank you for sharing!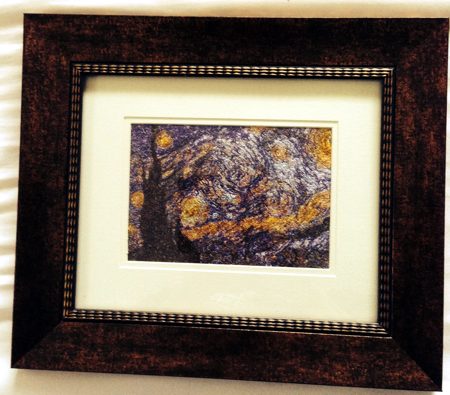 Click to enlarge
Back to the Works of our Customers page