Works of Our Customers
This photo was sent in by Fiona Mitchell from Great Britain.
"Thank you so much for your great designs. So far I've made these poppies into a wall hanging. I like the crazy patchwork around the edges. I'm thinking that I might start on a really large oriental style wall hanging next."
The embroidery designs used are Wild Poppies with Wheat Ears.
Thank you for sharing!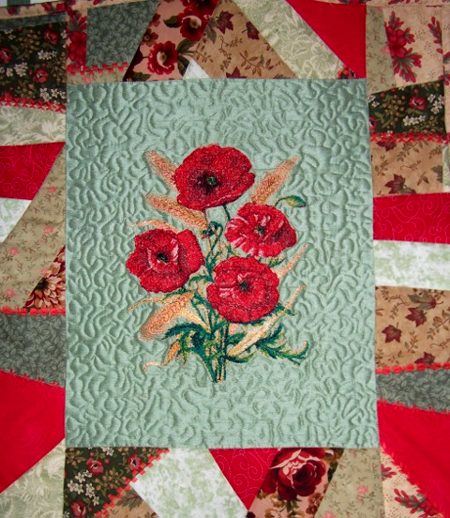 Back to the Works of our Customers page