Works of Our Customers
This photo was sent in by Solange Parvill from France. Solange writes:

"This is how I renovated an old shirt and it was a big success. Thank you for your beautiful patterns."

The embroidery design used is Butterflies and Flowers Cutwork Lace.
Thank you for sharing!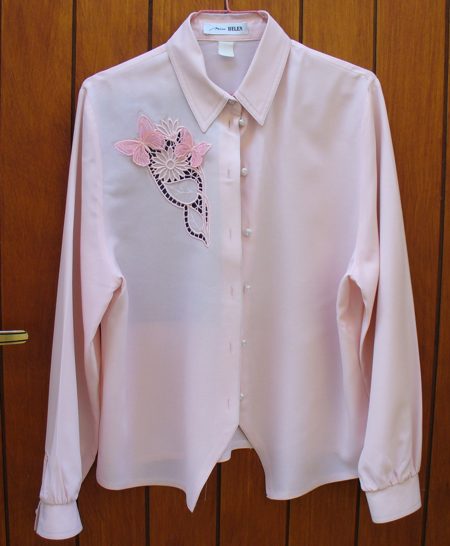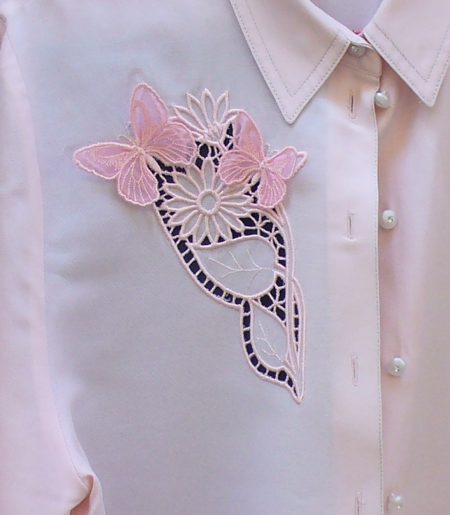 Back to the Works of our Customers page