Works of Our Customers
These photos were sent in by Maria Seabra from Portugal.
"I'm enclosing two more framed embroideries in photo stitch. "Mayflower" and "Bird in a rosebush". I think I became hooked by this type of embroidery!
I love how the designs became alive! At the beginning, one almost doubts that it will make sense, but as the number of stitches increases we are overwhelmed by the final result. I love them! Hope you like them too."
Thank you for sharing!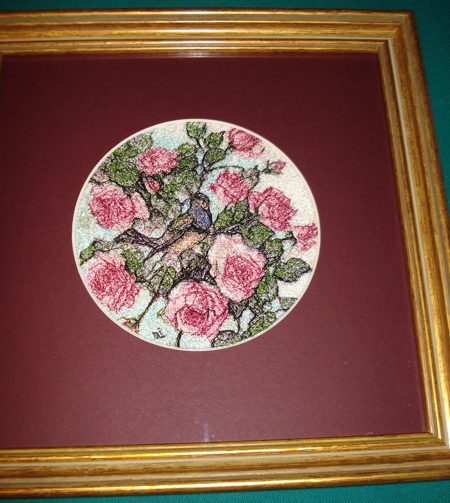 Back to the Works of our Customers page