Works of Our Customers
These photos wwere sent in by Dona Weismer from Dallas, Texas.
"I have a Bernina 730 and love embroidering. I decorated one of my bathrooms with the Gone with the Wind theme so Scarlett & Rhett were perfect I have been wanting to embroidery them since I first saw them. Another bathroom has the Asian influence and I think the Geisha's are just beautiful pieces of embroidery."
The embroidery designs used are Vivien Leigh, Clark Gable, Courtesan by Kitagawa Utamaro and Golden Chrysamthemum.
Thank you for sharing!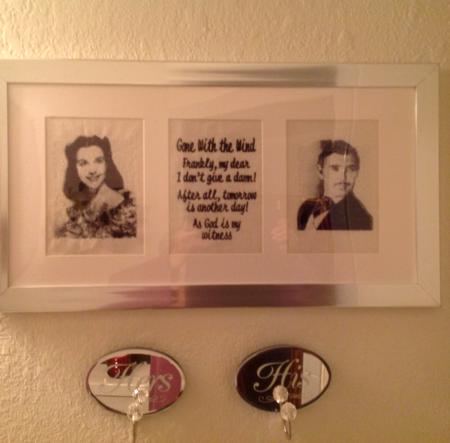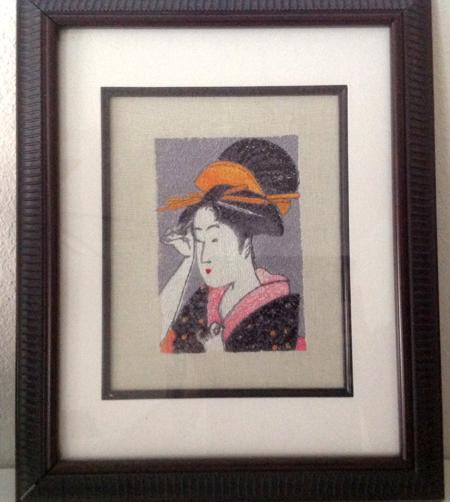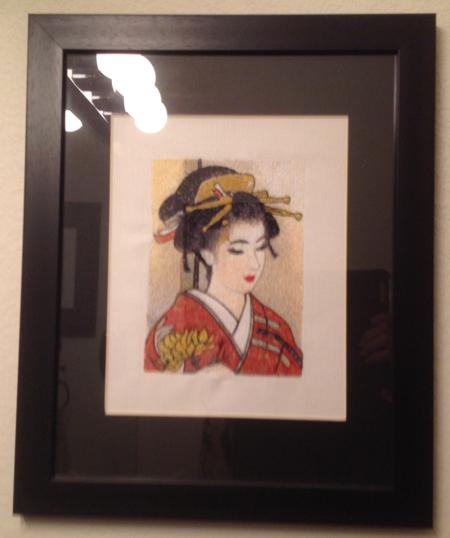 Back to the Works of our Customers page