Works of Our Customers
These photos were sent in by Brenda Houlihan from UK.
"I have finished this pillow with your beautiful design, it is a Night dress pillow,
(the nightie is stored in the pocket at the back and is for a 96 year old that I am going to see today, she is amazing and deserves this little gift."
The embroidery design used is My Sweet Rose by J.W.Waterhouse.
Thank you for sharing!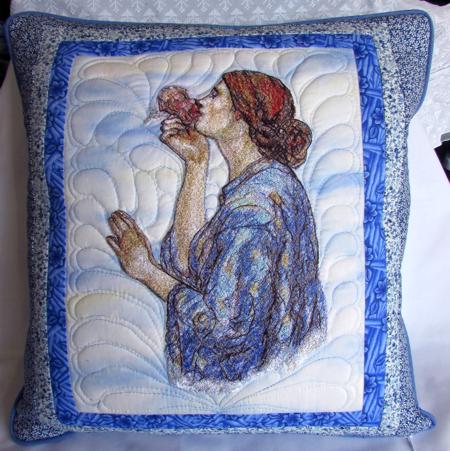 Click to enlarge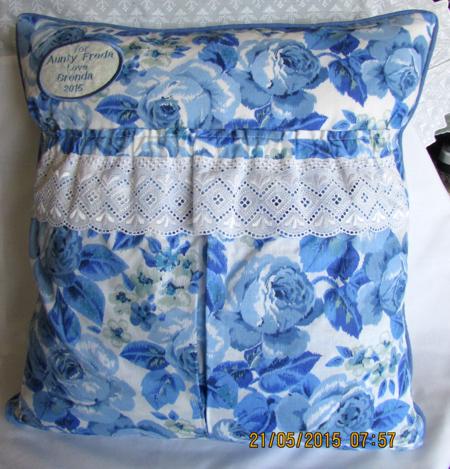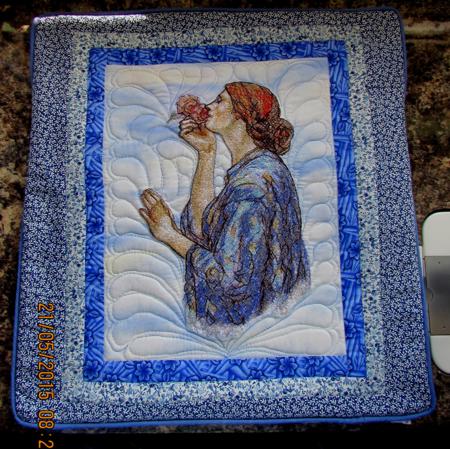 Back to the Works of our Customers page