Works of Our Customers
This photo was sent in by by Brenda Houlihan from UK.
"This is my finished Victorian Fire Screen, you can see how magnificent My Sweet Rose is, we love this design so very much, and it fitted into th is little 20x30" screen so well.
Thanks to you all there for such amazing work, it is certainly appreciated here."


Thank you for sharing!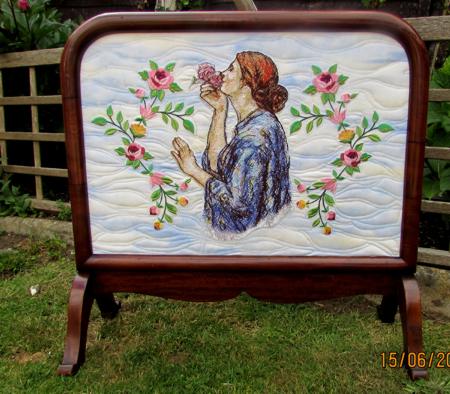 Click to enlarge
The embroidery design used is My Sweet Rose by J.W.Waterhouse.
Back to the Works of our Customers page