Works of Our Customers
This photo was sent in by Nataly Bukhanova from Rostov-on-Don.
Nataly embellished her small white dress with a cat and put a lace bow on its tail.
The embroidery designs used are Whimsical Cat Silhouette Set I and FSL Battenberg Lace Bow.
Thank you for sharing!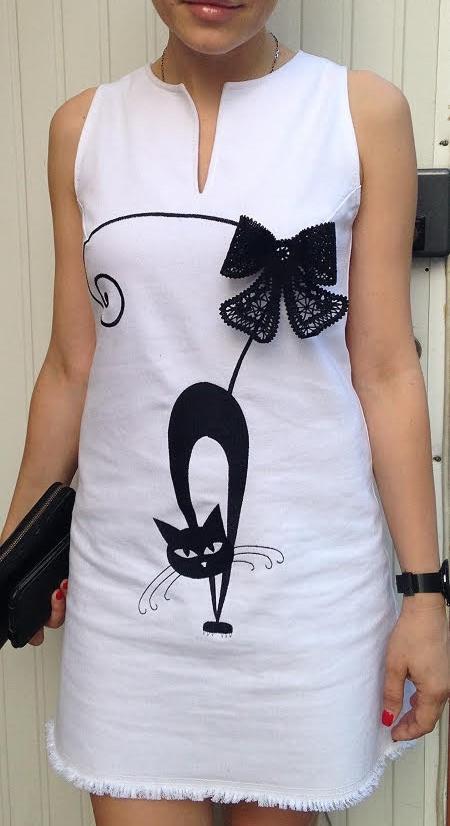 Back to the Works of our Customers page