Works of Our Customers
This photo was sent in by LaVerne Ames from West Fargo, North Dakota.
"The end of October I ordered the Embroidered Gaiters-in-the-Hoop from your web site. I made them and a purse cover to match. OMG are they cute. Every time I wear them everyone asks where I got them, even the young children. When I tell them I made them they want to know where I got the design from and of coarse I tell them. I am sending you a picture of the gaiters and the purse."

Thank you for sharing!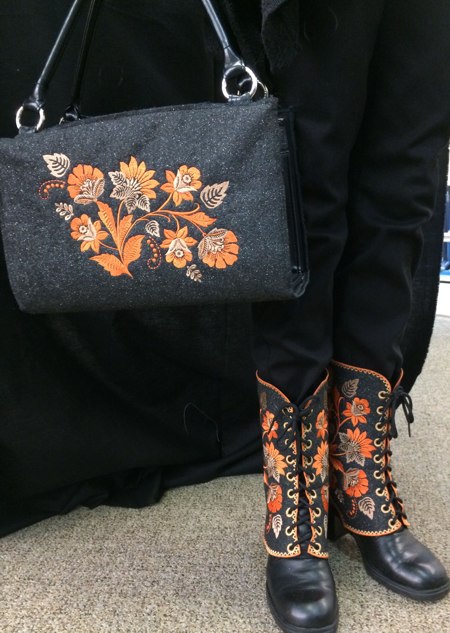 Back to the Works of our Customers page