Works of Our Customers
These photos were sent in by Nataly Bukhanova, Rostove-on-Don, Russia.

"I used the Phoenix Applique Set for this leather jacket make-over. I embroidered the parts on pieces of thin leather. I glued and sewed the large parts on, but fixed the feathers using rivets. I really enjoyed working on this project and like the results!"
Thank you for sharing!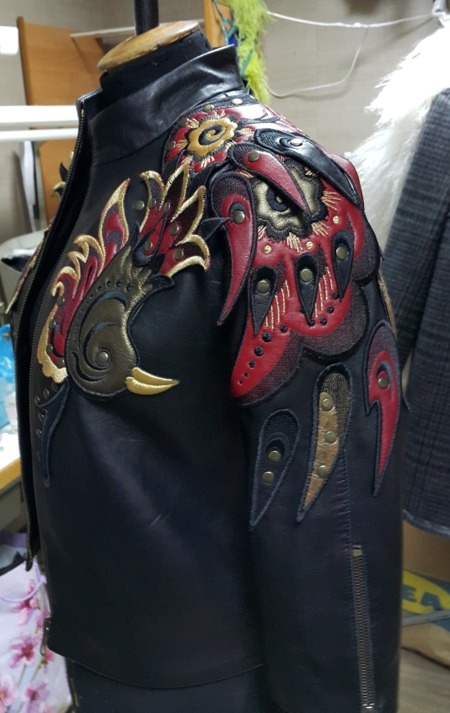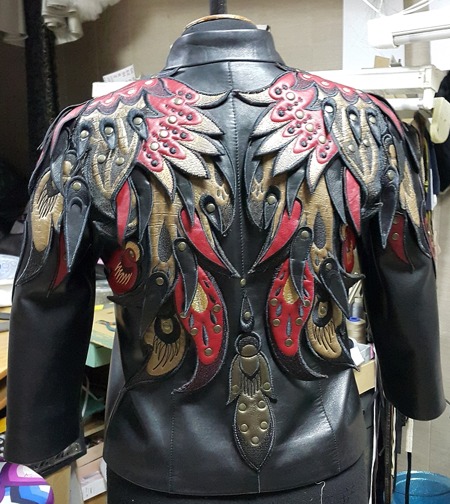 Back to the Works of our Customers page