Works of Our Customers
This photo was sent in by Dee Degitz from San Bernardino, California.
"I have had these designs for a while. So this year I did something for me. Hope you like it."
We like it very much! Thank you for sharing!
The embroidery designs used are FSL Easter Egg Set.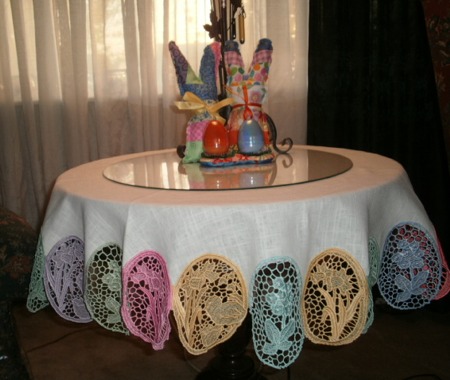 Back to the Works of our Customers page