Works of Our Customers
These photos were sent in by Nataly Bukhanova, a talented fashion and costume designer from Rostov-on-Don, Russia.

Nataly used the Art Deco Mountain Ash embroidery patterns again, this time on a gorgeous dress for special occasions.

You can see other work by Nataly on this page.
Thank you for sharing!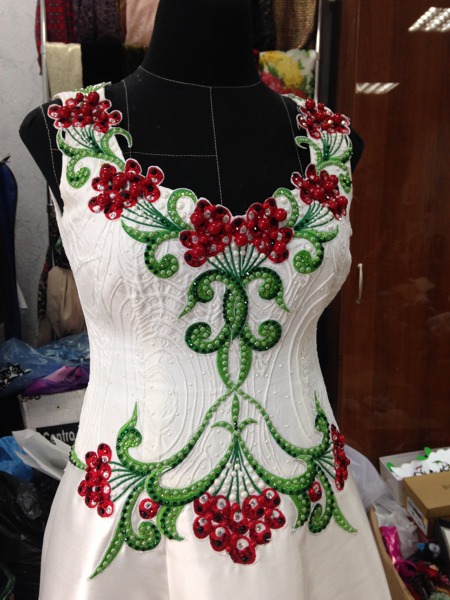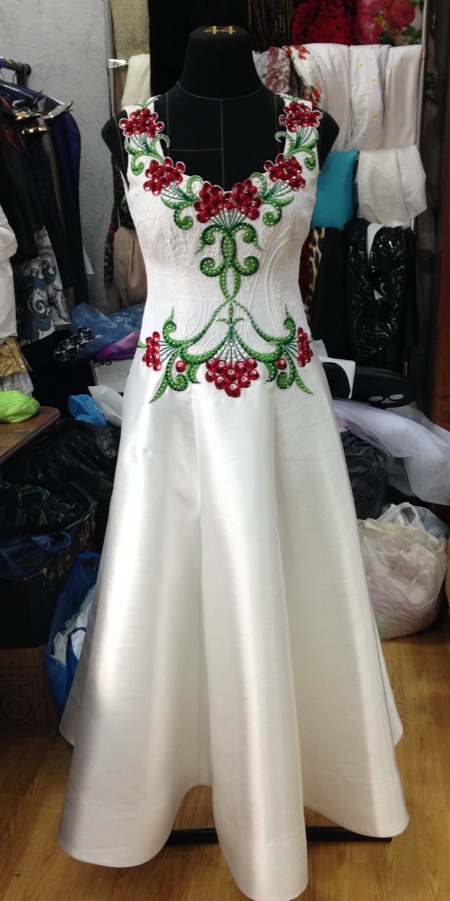 Back to the Works of our Customers page