Works of Our Customers
This photo was sent in by Phyllis Hamilton from Florida.

"I used the Lace Pumpkin Border and also added your Cutwork Applique Leaf Set for the center. It's not perfectly round but I'm happy with it. Hope you enjoy. I can't wait to play with different color combinations."
Thank you for sharing!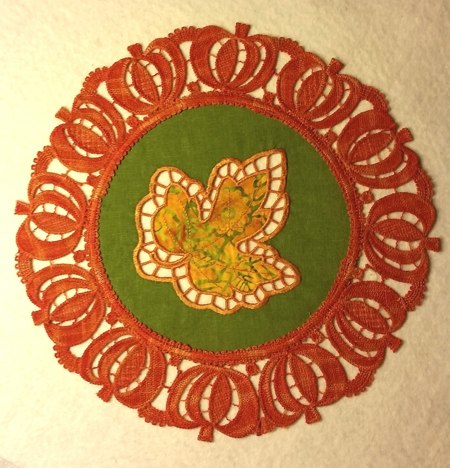 Back to the Works of our Customers page