Works of Our Customers
The photo of this gorgeous crazy quilt was sent in by Ann Thacker from Lubbock, Texas.

"I thought you might enjoy seeing my project with one of your beautiful designs. I just want to make beautiful things even if nobody cares. "

We care and love your creativity and bold colors very much! Thank you for sharing!

The embroidery design used is Walk by Alphonse Mucha.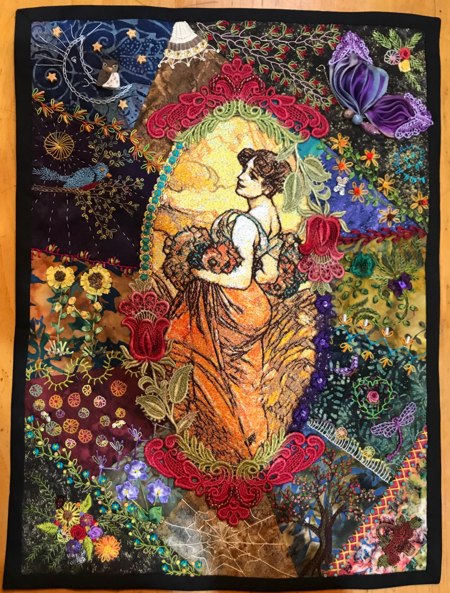 Some close-ups below: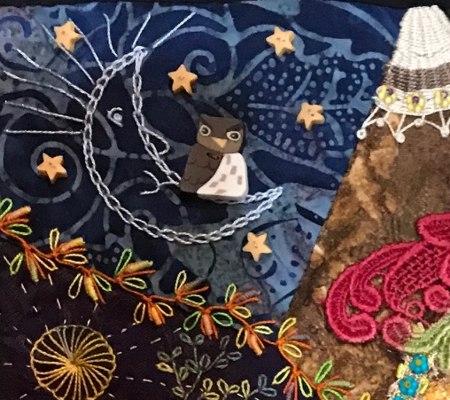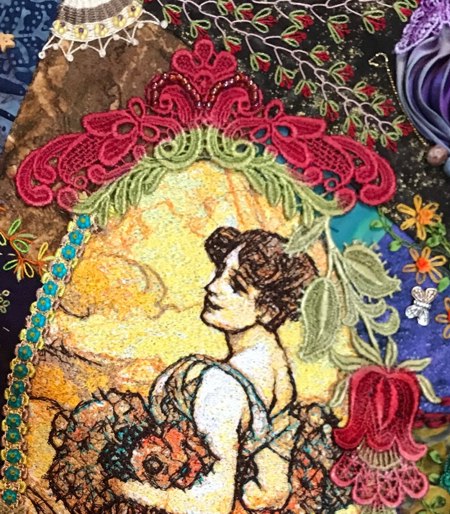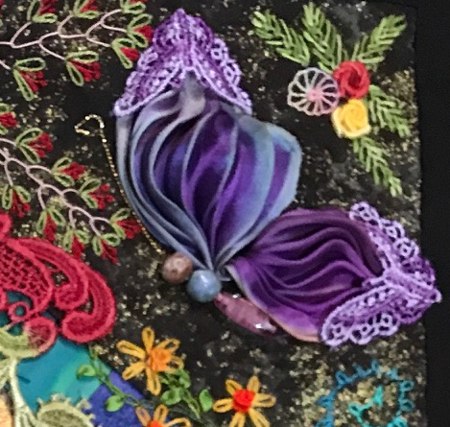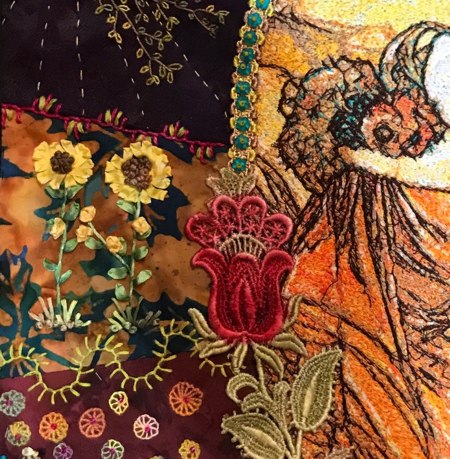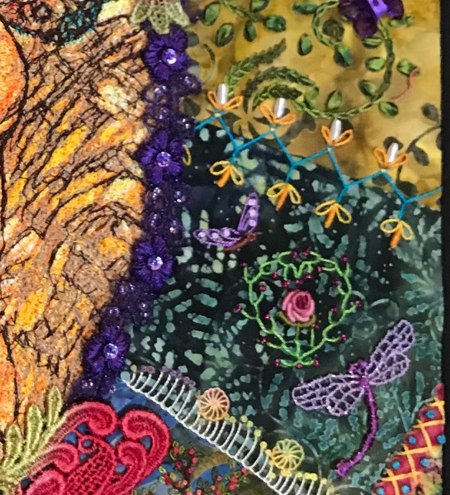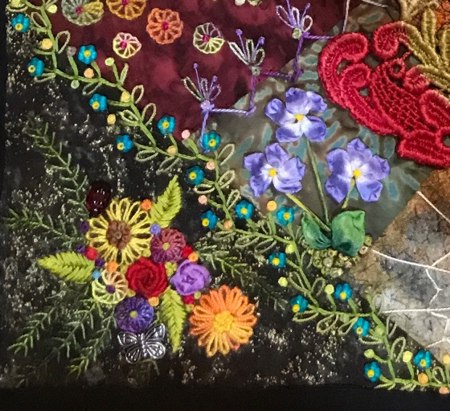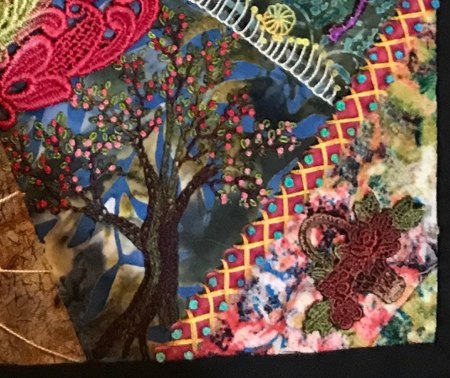 Back to the Works of our Customers page