Works of Our Customers
These photos were sent in by Emma Kearney from Bakersfield, California.
"Here is a pic of my husband's aunt Dorothy, she was a nun all her life. She is now 93 and her next trip is to heaven. I made her the virgin, SHE LOVES IT.. I was happy she loved it."
The embroidery design used is Virgin in Prayer by Sassoferrato.
Thank you for sharing!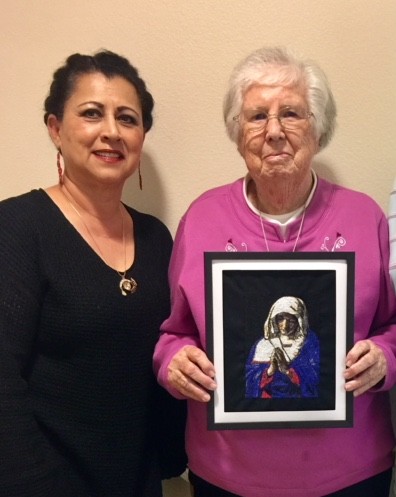 Emma and Dorothy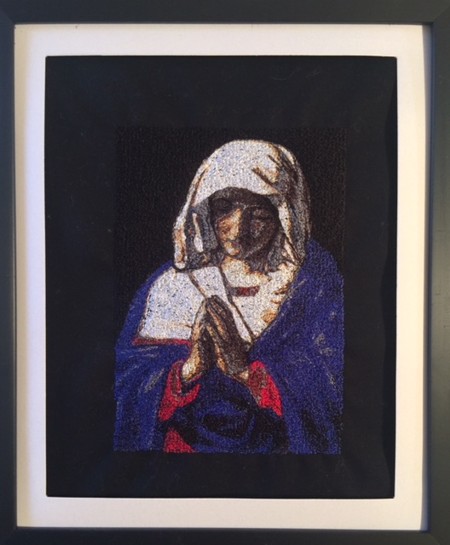 Virgin in Prayer by Sassoferrato
Back to the Works of our Customers page