Floral Miniature Set
(Now 25% Off!)

Machine Embroidery Cross Stitch Set of 12 Designs


Size: 55mm x 55mm (2.2" x 2.2")
Stitches: 5619
Colors: 9

Size: 52mm x 54mm (2.08" x 2.16")
Stitches: 4638
Colors: 9

Size: 55mm x 55mm (2.2" x 2.2")
Stitches: 6519
Colors: 9

Size: 55mm x 55mm (2.2" x 2.2")
Stitches: 7576
Colors: 10

Size: 55mm x 55mm (2.2" x 2.2")
Stitches: 8385
Colors: 10

Size: 55mm x 55mm (2.2" x 2.2")
Stitches: 5752
Colors: 11

Size: 55mm x 55mm (2.2" x 2.2")
Stitches: 8089
Colors: 10

Size: 55mm x 55mm (2.2" x 2.2")
Stitches: 5017
Colors: 8

Size: 55mm x 55mm (2.2" x 2.2")
Stitches: 5329
Colors: 9

Size: 55mm x 55mm (2.2" x 2.2")
Stitches: 8669
Colors: 9

Size: 55mm x 55mm (2.2" x 2.2")
Stitches: 5357
Colors: 7

Size: 55mm x 55mm (2.2" x 2.2")
Stitches: 6886
Colors: 9



Old Price: $14.50
New Price: $10.88
SKU#: 21564
View Your Shopping Cart
Projects & Ideas
These designs are perfect to make items for doll houses. Here is a table cloth with one of the designs.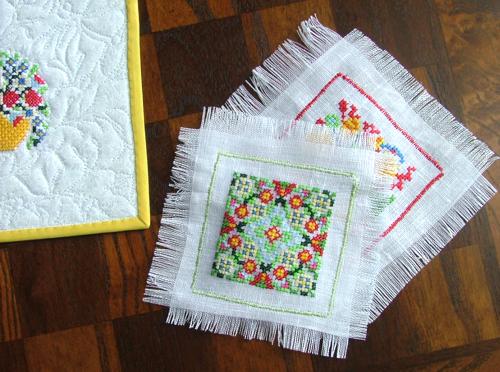 Another design from the set we used to make a quilted greeting card. You can read about how to make such cards here...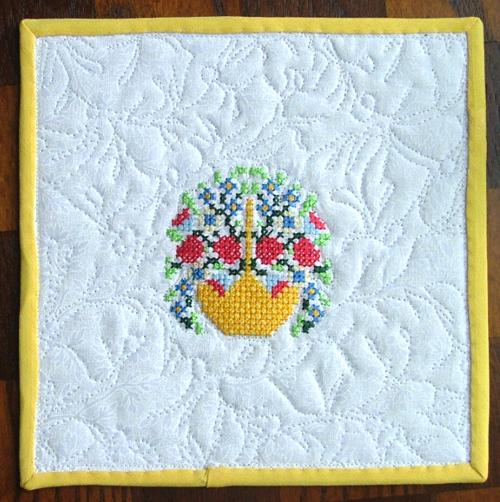 The designs from the set are used here to make flower pots beside the house.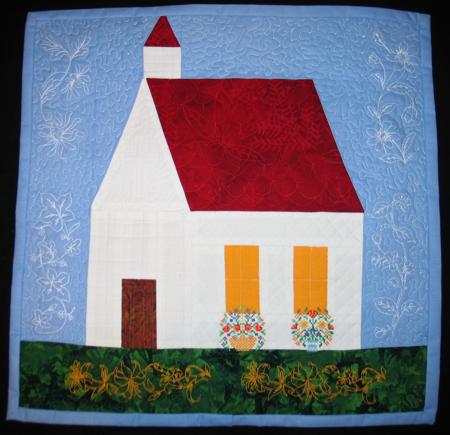 If you liked this design, you might also like:
Browse Similar Designs by Category: