Best Project Contest Winners
We would like to thank everybody who sent in their projects, and everybody who voted -- you had a difficult choice, as there were so many beautiful and creative entries to decide between.
Winners of the major prizes were selected by voting.
Besides the 3 major prizes 3 special prizes were awarded. The winners of the special prizes were chosen by our designers and our Customer Support Team.

Here are the winners:

First Prize Winner: Contest Entry #4
The Kitchen Wall Hanging by Susanne Gustafsson, Halta, Sweden.
This project was the winner with 17.7% of the votes. The wall-hanging is very attractive and tasteful, and the choice of colors is great. Good job, Susanne!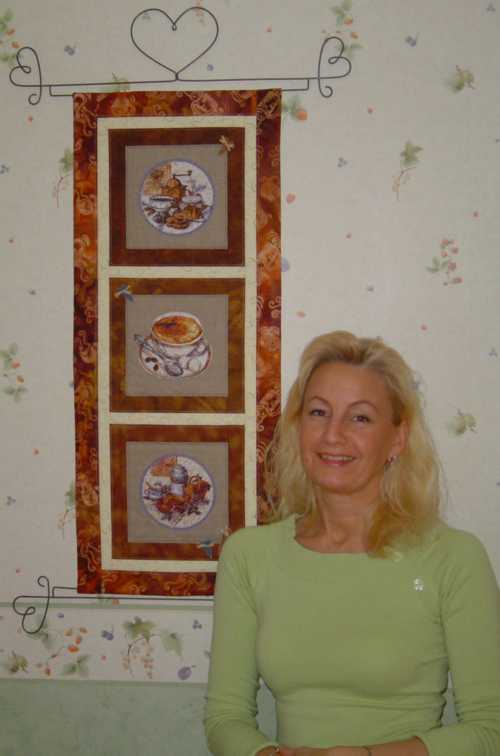 Second Prize Winner: Contest Entry #19
Victorian Ball Dress by Toni Ferdinardo from Addison, Illinois, took second place.
This entry got 14.6% of the votes. The costume is simply breath-taking.

Third Prize Winner: Contest Entry #45
Wintertime Little Quilt by Celeste Bjornson from Cary, Illinois.
The third-place winner, with 6.2% of the votes, was the Wintertime Little Quilt by by Celeste Bjornson, though this result was not clear until the end of the voting. The quilt's wavy lines and dreamy colors give it a unique appearance.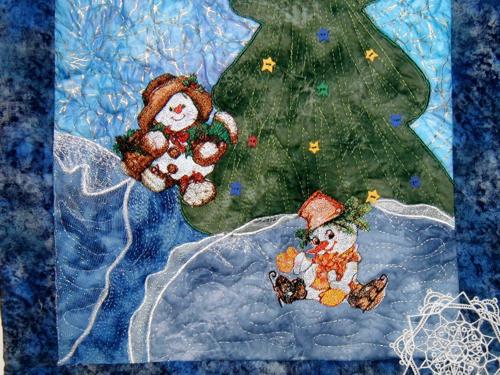 Sophia's Choice: Contest Entry #20
Paper Dolls for Granddaughters by Jan Bean from Tappahannock, Virginia was the project that our designer Sophia liked best.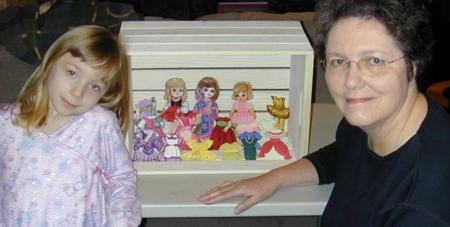 Venelina's Choice: Contest Entry #31
Morning Glory Table Runner by Nancy Roughley from Shelton, Washington was Venelina's favorite.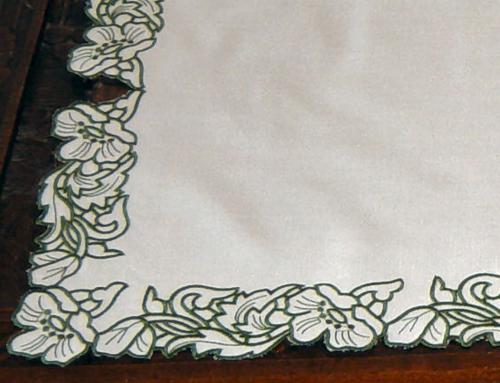 Customer Support Team's Choice: Contest Entry #6
Rose Purse by Louise Jackson from Port Elizabeth, South Africa, was what our Customer Support Team selected.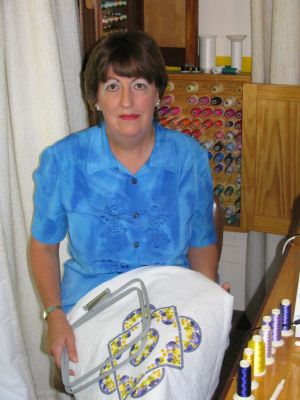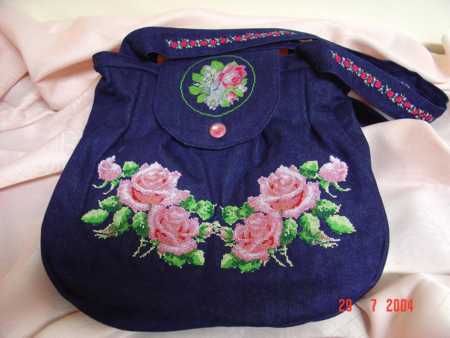 Congratulations Everyone!