Making a Snowman Redwork Set
(Now 45% Off!)
Set of 10 Machine Embroidery Designs
Size: 160mm x 114mm (6.4" x 4.56")
Stitches: 2992
Colors: 1
Size: 153mm x 129mm (6.12" x 5.16")
Stitches: 4348
Colors: 1
Size: 138mm x 120mm (5.52" x 4.8")
Stitches: 2949
Colors: 1
Size: 138mm x 128mm (5.52" x 5.12")
Stitches: 3002
Colors: 1
Size: 114mm x 129mm (4.56" x 5.16")
Stitches: 2965
Colors: 1
Size: 114mm x 129mm (4.56" x 5.16")
Stitches: 3128
Colors: 1
Size: 102mm x 129mm (4.08" x 5.16")
Stitches: 3015
Colors: 1
Size: 136mm x 129mm (5.44" x 5.16")
Stitches: 2677
Colors: 1
Size: 153mm x 129mm (6.12" x 5.16")
Stitches: 3429
Colors: 1
Size: 137mm x 129mm (5.48" x 5.16")
Stitches: 3317
Colors: 1
This set of machine embroidery designs is part of our Christmas Redwork collection. It uses the Redwork technique. The designs will fit the Large hoop (5" x 7").
Old Price: $14.99
New Price: $8.24
Embroidery Projects & Ideas
We used the designs from the set for our Making a Snowman Quilt for Kids.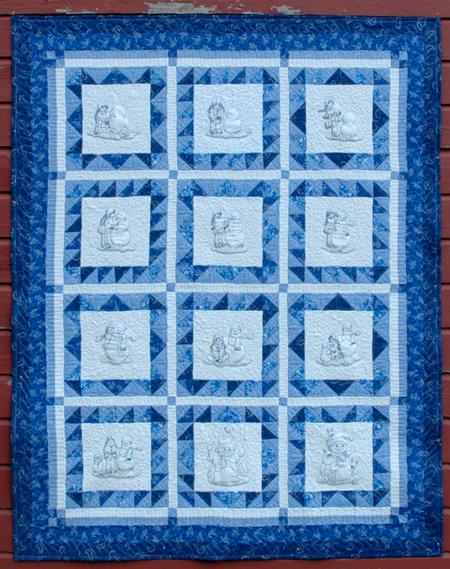 If you liked this design, you might also like: