A Napkin Ring out of a Bookmark
This idea belongs to one of our customers. She uses our bookmark designs as napkin rings and told us how to do it.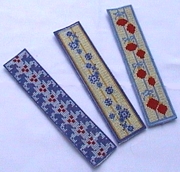 Step One: Choose any bookmark set from our Bookmark section. Stitch out the bookmarks you like best. You can find out how to make a bookmark in our Step-by-Step Guide to Creating Bookmarks and Glasscases.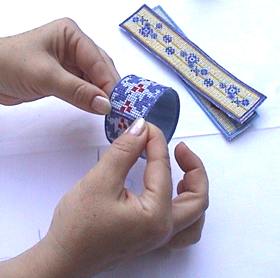 Step Two: Fold the bookmark into a ring...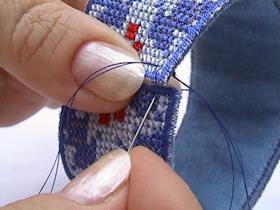 ...and carefully stitch both ends together.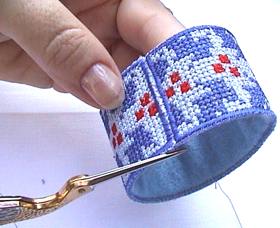 Step Three: This is what the napkin rings look like when finished.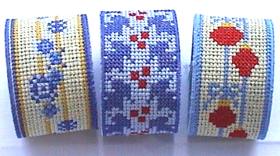 Now all you need is a set of napkins and your beautiful creations are ready to be presented at table.