Easter Table-Top
Decorate your Easter table with this simple and very attractive table-top.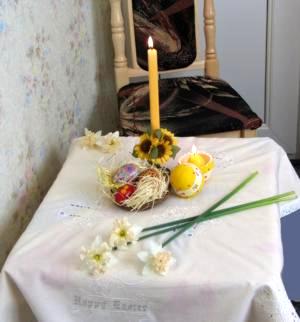 For this table-top you'll need a square of light-colored fabric measuring 40" x 40" and the lace designs Easter Egg Lace,
Happy Easter, Cross Lace.
Step One: Mark the layout shown below on the fabric with removable marker:
1. Easter Egg Lace;
2. Happy Easter;
3. Cross Lace.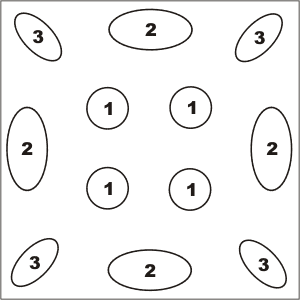 Step Two: Embroider the designs in accordance with our instructions in Step-by-Step Guide to Creating Cutwork.
Step Three: Finish the raw-edges of the table-top. You can use store bought lace for the edges, like we did here, or use one of our lace border designs, such as Lace Border Set III .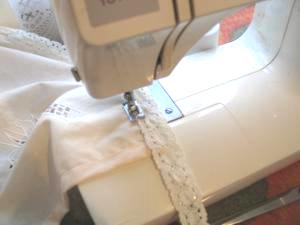 You can see some details of the table-top on the photos below.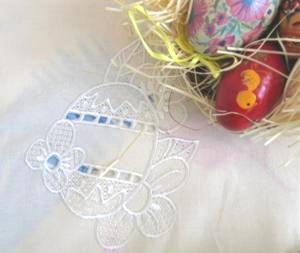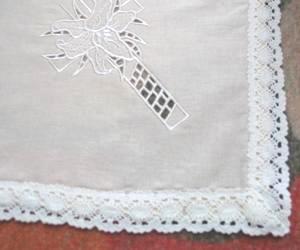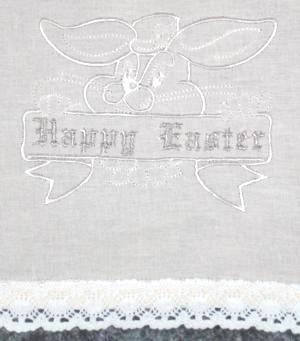 Happy Easter!